The finale of Season Two ended with a shocking twist: Ted's assistant, Nate the Great, had gone to the dark side. Literally.
Nate Shelley, played by Nick Mohammed, leaves AFC Richmond, tearing up their signature "Believe" sign when parting, and becomes the new manager of West Ham United, a club bought by Rebecca's ex-husband, Rupert (Anthony Head). He swaps out Richmond's warm and fuzzies for West Hams's sleek and cold — and has a new look to show for it.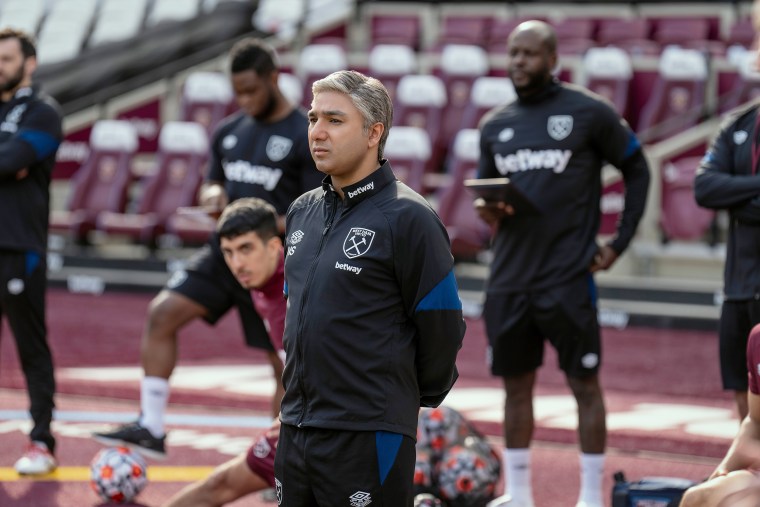 The betrayal was shocking, especially since several members of the team were responsible for building up Nate's confidence during his journey from coach from kit man.
Fans haven't taken Nate's turn well. Even TODAY's Savannah Guthrie couldn't help but ask co-creators Jason Sudeikis and Brendan Hunt, "Have you considered killing off Nate?"
"No," Sudeikis responded in shock, as Hunt joked, "Spoilers, yikes!"
The cast was more open-hearted. Phil Dunster, who plays arrogant superstar-turned fan favorite Jamie Tartt, tells TODAY.com that the cast was a "lot more chill" about the betrayal than the rest of the internet — especially because of how different Mohammed is from his character.
"He's kind of the perfect person to have as a baddie," Dunster says.
"Nick as a person is so, so great, that you just forget," Kola Bokkini, who plays team captain Isaac McAdoo, adds.
Bokkini says that he even found himself wanting to stick up for Mohammed's character at times and say, "Leave him alone!"
Dani Rojas' Cristo Fernández says the biggest difference was seeing less of Mohammed on set.
"We actually missed Nick all the time," he says. "At the beginning, we only saw him very briefly a couple times."
Bokkini adds that the strangest part was seeing Mohammed in West Ham United's colors of claret and blue.
"It was weird seeing him in those colors," he says.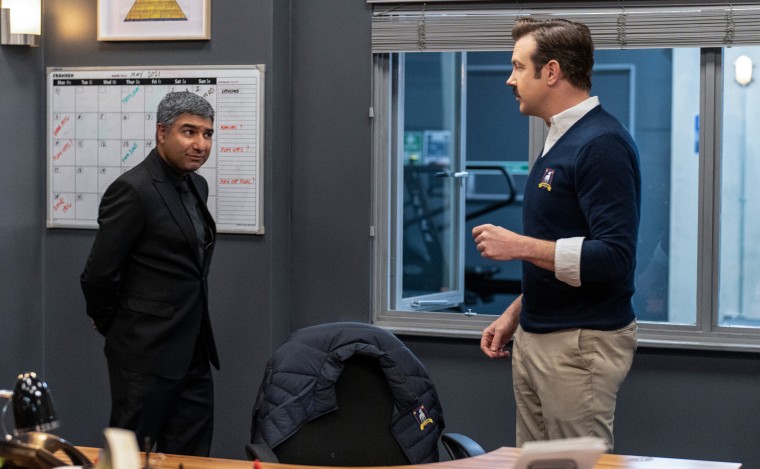 From a writing perspective, Sudeikis tells TODAY.com that Nate's arc has been the reverse of owner Rebecca Welton and star Jamie Tartt's development. At first, viewers didn't like those characters, but grew fonder of them as the show progressed.
"With Nate, I think we took delight in falling in love with him ourselves as writers, and then to take that away," he says. "You've gone through the journey of falling for him, and then we all sort of have a sense of feeling betrayed by the person."
Hunt reveals that Nate's transformation had been in the works for a while.
"It was certainly fun bread-crumbing his transformation throughout Season Two especially, but there's breadcrumbs in Season One as well," he says.
He also compares the situation to the villainous turn Daenerys Targaryen takes in the final season of "Game of Thrones" (minus the dragons).
"In retrospect, it feels a little bit of like a Daenerys Targaryen situation of like, no, no this was coming," he says. "I'm sorry you named your kid Nate." (He may be alluding to all the parents who named their children Daenerys back when shew as a hero).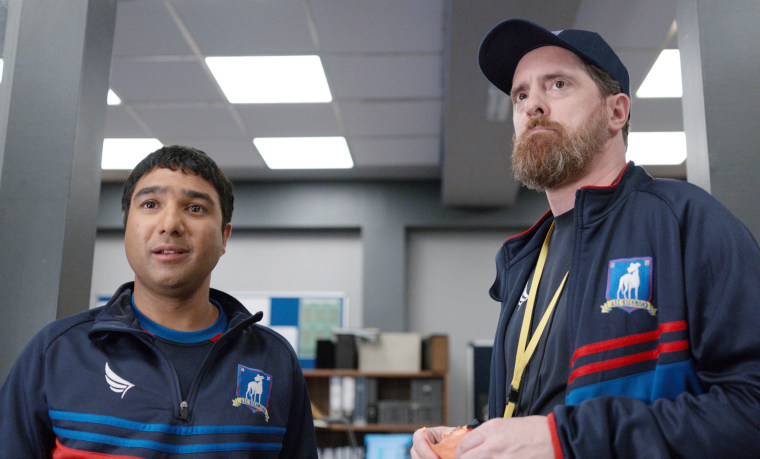 But Sudeikis teases that maybe Nate has the possibility of redemption.
"Maybe that love's still there, I don't know, we'll see," he says.
But Sudeikis and Hunt also insist that Mohammed is nothing like his character.
"Nick has been hated since the end of Season Two. Big ups to (Mohammed) for having to deal with that, because they're all three sweetie pies," Sudeikis said on TODAY March 15, referring to Mohammed as well as Dunster and Head.
As to who is most like their character? Sudeikis and Hunt stew on the question for a bit, running through the long list of the notably different actors-character pairs — which also includes Roy Kent's Brett Goldstein — before arriving at an answer: Bokkini in his role as AFC Richmond's captain.
"Kola is as advertised," he says.
"And (Jeremy) Swift is not too far from being Higgins," Hunt adds, referring to the team's director of football operations, Leslie Higgins. "I mean, Higgins is little bit more of a nincompoop than Jeremy, but the sweethearted-ness is for reals."
As for who is the Ted Lasso character of the bunch, ("Like, who in the cast is a hayseed American?" Hunt jokes), the co-creators say the actor behind the bubbly new public-relations executive Keeley Jones: Juno Temple.
"Probably the person who's the most positive all the time is Juno Temple," he says.
"That's what I was going to say," Sudeikis chimes in.
"Unforced sweethearted-ness," Hunt adds.