Warning: This post contains spoilers for the first two episodes of Season Three of "Ted Lasso."
After the premiere of Season Three of "Ted Lasso," fans were heartbroken to learn that grump Roy Kent and ray of sunshine Keeley Jones officially called it quits.
By the end of the premiere, the cause of their breakup is unclear. While answers still weren't forthcoming with Episode Two, released March 22, now we know how the rest of the AFC Richmond crew is taking the news.
The answer? Not well.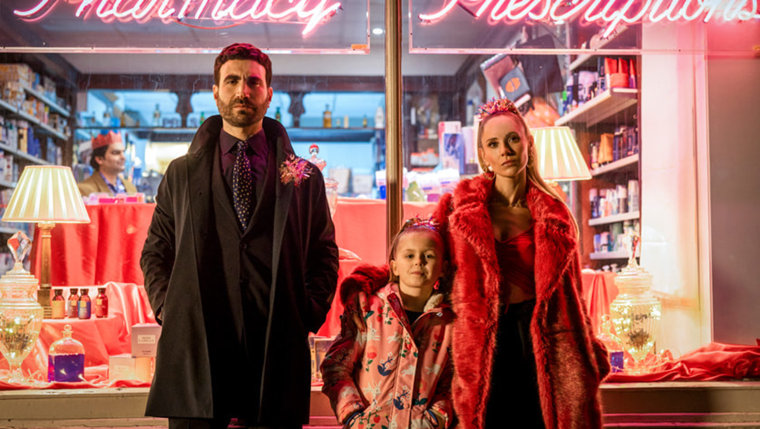 Kola Bokinni's character, Captain Isaac McAdoo, immediately notices a difference in their relationship, and soon, word of the split spreads throughout the locker room. Sam Obisanya (Toheeb Jimoh) goes into immediate denial.
"Take it back!" he yells at Isaac.
Meanwhile, Coach Beard (Brendan Hunt) lets out an ear-splitting shriek, while Ted (Jason Sudeikis) goes temporarily into shock before fainting.
When it came to the actors, Brett Goldstein, who plays Roy, took the breakup the hardest, star and co-creator Hunt tells TODAY.com.
"Brett Goldstein has rather openly admitted that he was very upset," Hunt says.
"There are no Roy/Keeley stans out there who are upset as Brett Goldstein, the biggest Roy/Keeley stan of all," Hunt adds. "But he got through it."
To Town & Country, Goldstein described the breakup as — to name a few of the adjectives used — "devastating," "heartbreaking," "sad" and "difficult."
But as a writer, he harbors another view, one of Roy as someone who has suppressed every emotion except rage and now finds himself unable to handle the feelings surfaced by Ted's positive attitude and Keeley's affection.
"His tragic flaw is he doesn't feel worthy of love," Goldstein told the outlet. "He doesn't think he deserves to be happy or deserves to be loved. He's self destructive and he's shuts it all down and he's like, 'I'll just work, I'll just do football and nothing else and then I'll just die and it'll be fine.' As a writer, I can certainly understand that. I can empathize with that, I get it. I relate to some of it."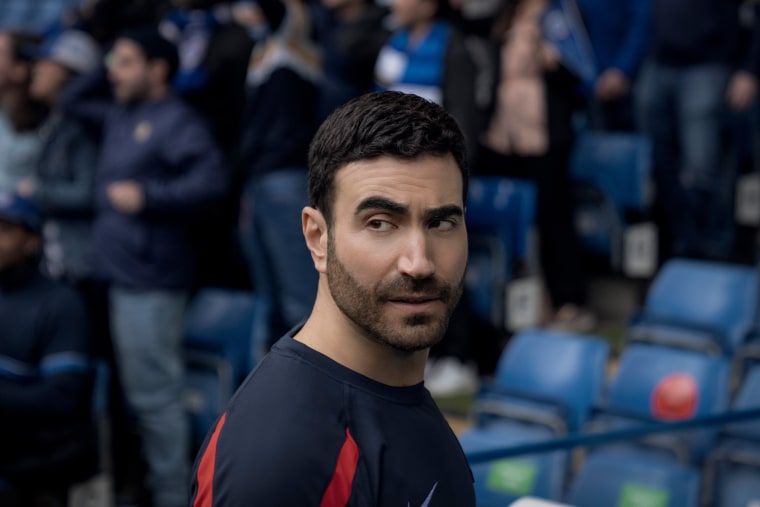 The cast hasn't gathered for table reads through the script since Season One, Jason Sudeikis tells TODAY.com. Instead everyone reads through the upcoming dialogue on their own. (Hunt notes that his routine to get into character consists of reading "the script for the very first time, because it was only recently finished, and then just hanging on for dear life.")
As a result, the cast didn't have the "collective page turner" shock that comes from experiencing a plot twist together, Sudeikis says.
"I think we'll get that over the next day or so trough the good graces of social media," he says with a laugh.
And indeed they did. Fans mourned the couple's status online.
"ted fainting when he finds out roy and keeley broke up. he's so real for that," one Twitter user wrote.
"what's joe biden's plan to get roy and keeley back together?" another commented.
As the rest of Season Three debuts, fans are anxiously hoping for a possible reunion between the fan-favorite couple. For those processing the heartbreak, Bokinni sympathizes with your plight.
"It was like ripping a Band-Aid off. They just like dashed you into it," he tells TODAY.com. "Episode One — boom."
Online, other fans feared this might open the door for a reunion between Keeley and her ex-boyfriend Jamie Tartt, played by Phil Dunster.
Dunster himself teases their relationship status, after Jamie's Season Two confession that he is still love with Juno Temple's character.
"My character has a vested interest in that," Dunster tells TODAY.com when asked about his reaction to the split.
But after Jamie found out about the breakup in Episode Two, he checks in not on Keeley, but on Roy, creating a sweet moment between the former rivals.
"I was just seeing if you were OK man," Jamie tells Roy in Episode Two. "It's called empathy."