Sylvester Stallone's daughters say it hasn't been easy to date with the "Rambo" actor as their father.
In the first two episodes of "The Family Stallone," which premiered on May 17 on Paramount+, Sylvester Stallone's daughters, Sophia, 26, Sistine, 24, and Scarlet, 20, all got candid about their dating lives. Specifically, they said it's been "rough" bringing potential partners home to meet their dad.
The actor shares his three daughters with wife and former model Jennifer Flavin. He has two Sage and Seargeoh from his first marriage to actor Sasha Czack.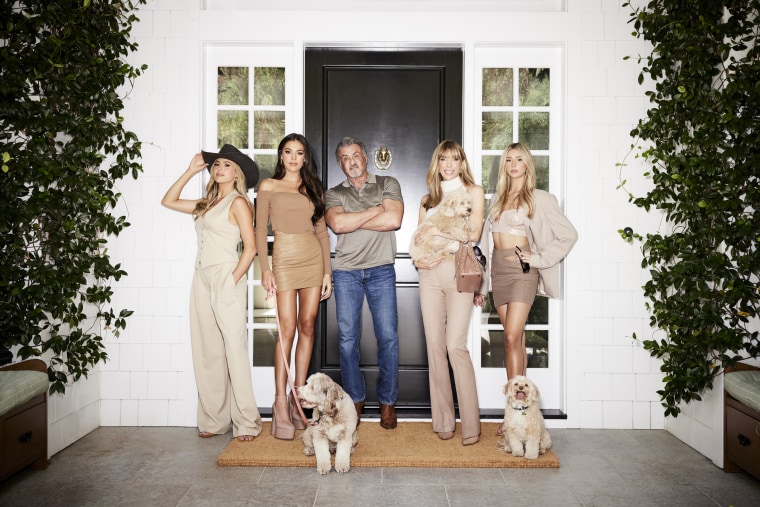 "Dating when you have the dad that we do is rough," Sistine Stallone said. "The first time a boy came over to meet my parents ... he's going in for the first kiss and I was so nervous but I was excited. And he looks up at the balcony, and he goes, 'Oh my God. What is that?'"
Sistine Stallone explained that her date got frightened once he saw her father's silhouette through the window.
"He's so cinematic in the most unnecessary reasons. And let me tell you, this kid jumps in the car, went down the driveway, never saw him again," she continued.
Sophia Stallone echoed the same sentiment, saying their father would become "full-on Rambo with guns" whenever they would bring a boy home.
"It has been a bit of a struggle for my sisters and I to even find a relationship," Sistine Stallone said. "Not only do we have Stallone attached to our last name, (but) my dad is also very overprotective and quite intimidating. Now that we're older and are currently in relationships, you'd think that he would really want to make that effort to get to know the boyfriend and that hasn't exactly happened yet."
Sistine Stallone noted that she's currently dating someone who is "very special" in her life, and while this relationship is one for the books, it does "hurt" her feelings that her dad hasn't really made an effort to know her partner.
The "Rocky" star responded to his daughter's comments by doubling down on his approach.
"Someday you'll see, I'm helping you, girls. I'm getting rid of these creeps," he said.
In Episode Two, the girls talked about their difficulties finding a partner. Sophia Stallone said it's been "incredibly hard" to find someone who wants to date her for who she is, rather than the things she has.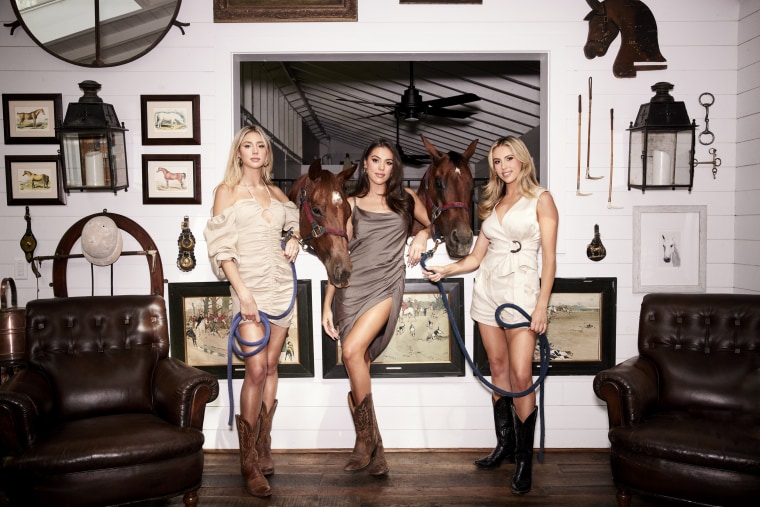 "One time, I dated a guy (and) he was wondering how long it would take to date me until he got court side seats," she laughed. "And that's when I knew that I was going to be in for a really tough ride in the dating scene."
Sistine Stallone added, "One guy bought his resume on the date, one guy brought a script, one guy said he was an aspiring actor, and I said, 'Do you want to date me or Sly?'"
On a May 10 appearance on TODAY, Sylvester Stallone revealed why he's so skeptical of the men his daughters date.
"I don't trust their intentions," the "Over the Top" star said. "Because I know men."