Warning; This post contains spoilers for Season Four of "Succession."
Siobhan Roy of "Succession" has a lot going on. A lot. She's in the middle of a divorce. Her dad has just died. And apparently, she is pregnant.
At the start of Season Four, Episode Four, Siobhan (Sarah Snook) gets a call from a gynecologist named Sharon, to whom she's clearly spoken before.
Sharon has news about amniocentesis, a procedure Shiv had done.
"I wanted to discuss your results. I wanted you to be aware if you were up to it," her doctor, named Sharon, says. "I won't draw it out. It's a good result. Everything looks healthy."
The words "baby" and "pregnant" aren't used, as if to imply this the pregnancy isn't news for Shiv. But it is for audiences! The memes were powerful. The memes were instant. The memes confirmed what fan theories were long predicting.
People even used Shiv to react to Shiv's pregnancy.
So, yes: Shiv is pregnant, but many think congratulations are not in order.
Ostensibly, Shiv is expecting with her soon-to-be ex-husband Tom Wambsgans' (Matthew Macfadyen) child. Their already strained marital situation is made more complicated by their business entanglement.
Logan Roy, at the time of his death, was estranged from his children, who had formed a coalition against him. (Three of them, at least — Connor wishes he got the call for the Roy child rebellion.)
Tom, however, was still aligned with Logan, and he was on the plane at the time of Logan's death.
With Logan's death, the topic of succession is now more than just the title of the show. It's a pressing matter being debated tensely by Logan's cronies ("If there's a ring, my hat's in, respectfully," Tom says, before being shut down by Carl).
Meanwhile, Shiv is pregnant with a new addition to the next generation of Roys, adding another layer of meaning to the word "succession."
Actor Snook is pregnant in real life and is expecting her first child with husband Dave Lawson, whom she married in 2021.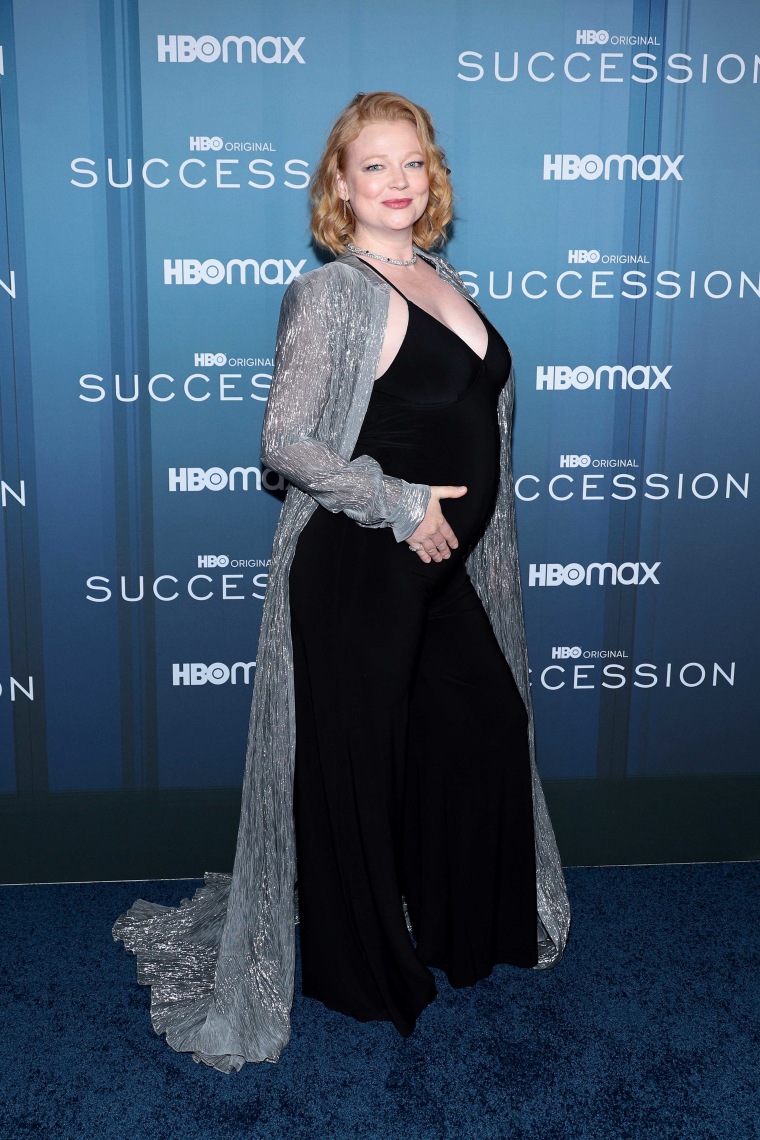 The 35-year-old first showed off her baby bump at the "Succession" Season Four premiere.