Logan Roy isn't going down without a fight.
On Thursday, Jan. 26, HBO released another teaser trailer for Season Four of "Succession," and it looks like the Roy family is still at odds with one another.
After Kendall Roy convinced his siblings to lead a coup against their father, Logan, which ultimately failed in Season Three, the trio are seen taking a call from one of their dad's associates, who asks them to give their father a call.
Although it seems like a simple task, Roman, Kendall and Shiv Roy say that they don't want to call him unless he calls first, thus showing that everyone in the family still has too much pride.
But out of all the Roy kids, it looks like Shiv still hasn't gotten over her issues with Logan. In the clip, she's heard telling her siblings that if she hurts Logan, it "doesn't bother" her at all.
However, Gerri — a close colleague and friend of the Roy family — still appears to be the voice of reason for everyone on the show.
At one point in the trailer, she's heard yelling at someone, possibly Roman, given their close connection, that his father will always come out on top, no matter what he does.
"You cannot win," she says. "Your dad will wash you away."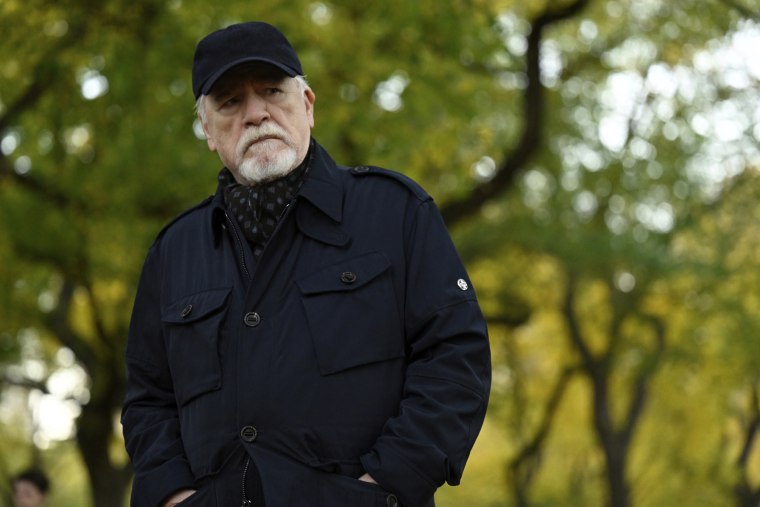 Tom, Shiv's husband, also appears to have a few problems of his own in Season Four.
In the trailer, he's heard talking about his relationship problems with Logan, and it looks like he and Shiv might be going through something serious this season.
"I'm sure we'll iron it all out," he says.
But if he and Shiv were to ever break up, Logan says, he and Tom will still be "good" no matter what.
"That's heartening. I'm heartened by that," Tom replies while still looking a little worried.
Cousin Greg, who is by far the least conniving one in the show, still receives advice from Tom as well. At the end of the trailer, Tom tells him that he should watch every move he makes.
"This is a chessboard and every move is crucial," Tom says. "Like Israel-Palestine, Greg, but harder. And much more important."
"Succession" Season Four debuts on HBO on March 26 and will also be available to stream on HBO Max.