Warning: This article contains spoilers for "Succession."
Parting is such sweet sorrow.
Especially when it comes to the bitter (but oh-so-satisfying) finale of "Succession," which aired May 28.
While there's no Season Five of the HBO series to look forward to, we've still got plenty to process, starting with all the clues we missed that pointed to Tom Wambsgans (Matthew Macfadyen) being anointed CEO of Waystar Royco in a stunning winner-takes-all sweep, and Shiv (Sarah Snook) relegated to his sidekick.
After that, it's all about how we can get our hands on that Walmart shirt Roman (Kieran Culkin) wears while hiding out at Mommy's palatial mansion in the tropics, or as Lady Caroline Collingwood (Harriet Walter) calls it, a "hellhole in paradise."
But it shouldn't come as a surprise that yet another "Succession" style moment has gone viral. From establishing "quiet luxury" as a cultural phenom, to the "ludicrously capacious" bag that spawned a thousand memes, fashion has been as much a character in the HBO series as the treasonous siblings Shiv, Roman and Kendall (Jeremy Strong).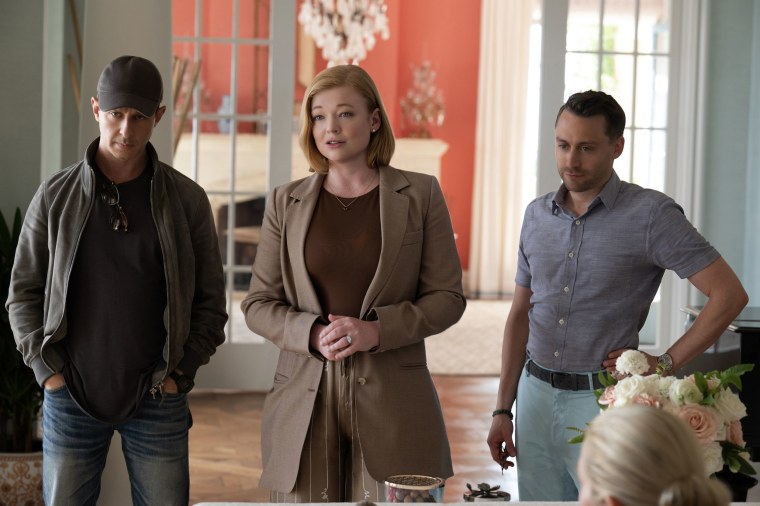 "Our job to begin with, beginning with Season One, was to do a lot of research on who these people are because, obviously, I don't know any one-percenters, but it was something that we were committed to getting right," Michelle Matland, "Succession" costume designer, tells TODAY.com in a phone interview.
When it came to dressing them, her goal wasn't to "amuse the crowd" or "make fun" of characters, but rather find "the inherent truth to them and help the actor tell their story."
"A very serious challenge is to find a way to love even the darkest characters," Matland says.
According to Matland, one "Succession" character, in particular, was "hard to understand" in terms of getting "the story" just right — billionaire, Lukas Matsson (Alexander Skarsgård).
The GoJo CEO's eclectic wardrobe, which runs the gamut from a belted mohair robe to Adidas sweatpants (and bare feet), is intentionally different from the Roy's understated "whisper wealth" and the classic Americana look of the Pierces, a rival media-giant family.
"He wants to portray himself as other than corporate and he wants to be part of the tech, hip, young crowd," Matland explains. "So, how do you find the balance of telling that story and not trying to make fun of it?"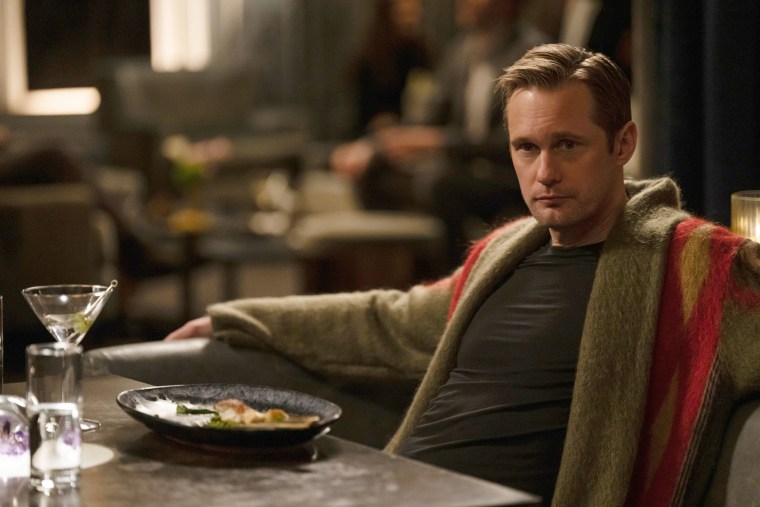 Striking exactly the right "one-percenter" tone was something Matland says they worked hard to get "authentic and true" throughout the series.
If, as a result, "Succession" viewers end up feeling like their wardrobe is inadequate in contrast to the Roys, Pierces and Matssons of the world, then the costume team did their job in creating the dissonance that often comes from being an outsider.
"We are driven to look at the one-percenters because we are not. And we want to see, we truly want to look through the window, because it's not the mirror. We are no longer seeing anything that reflects ourselves," Matland says.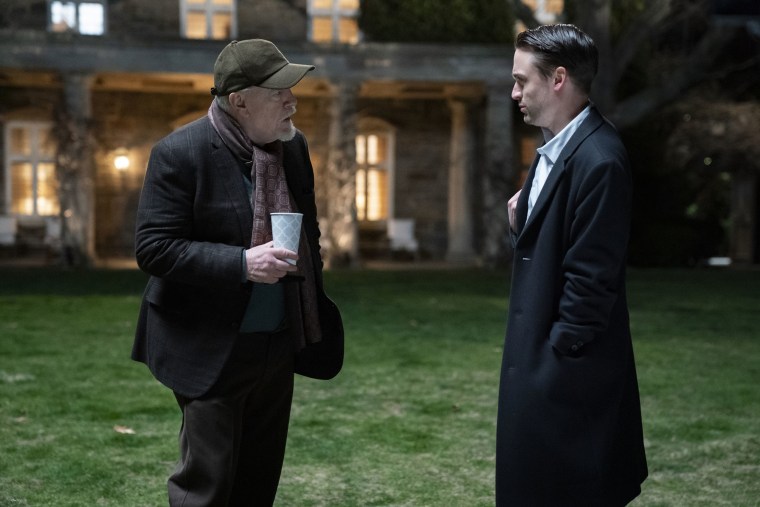 With that comes a sense of unease, she says, because most of us will never own a $900 baseball hat like Logan Roy. But that doesn't mean we don't want to.
"We can't stop ourselves from wishing," she says. "I think that makes us uncomfortable, that we know better."
But Matland says it's the mix of envy and revulsion that draws us in, not unlike our obsession with influencers and reality TV.
"Even though we're mildly disgusted by the obvious factors of it, we still look," she says.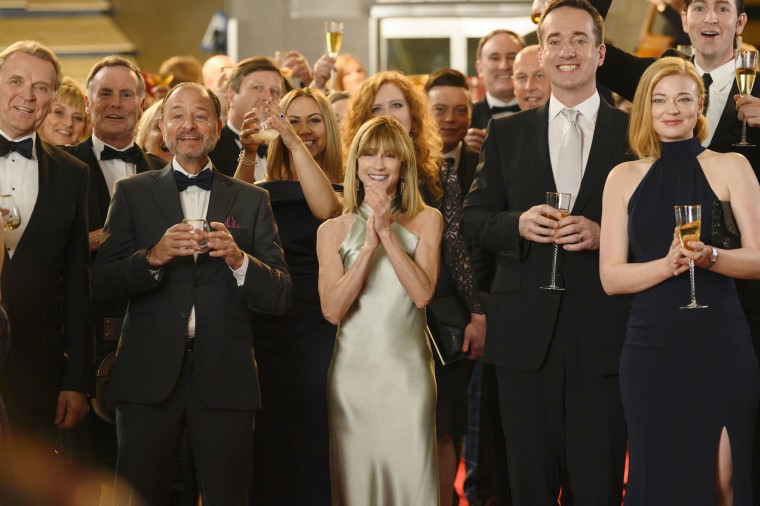 It's that fascination with unattainable wealth and power, along with the cutthroat tactics necessary to maintain it, that's enthralled "Succession" fans since the show first aired in 2018 and earned the series 13 Emmys.
Despite having created the "stealth wealth" fashion that's captivated "Succession" viewers for four seasons, Matland says she, herself, would never dress like a Roy.
"I don't think I could pull it off, I think I would feel like a fake or a phony," she explains, adding that much like the stories she creates for her characters through wardrobe, she, too, has her own narrative.
"I have never had a storyline in my life where I was going to be a one-percenter," she says.