"Sister Wives" Christine Brown is celebrating Valentine's Day by going public with her new relationship following her split with Kody Brown after over 25 years of plural marriage.
Just last week, the "Sister Wives" star revealed that she has a new man in her life and promised to share pictures of him soon. Her fans didn't have to wait too long.
On Feb. 14, the 50-year-old took to Instagram to share three photos of her new boyfriend alongside a sweet caption.
"I finally found the love of my life, David. The first time he held me close, it felt like my soul took its first breath," Brown wrote.
The mother of six went on to describe her new guy's relationship with her family, including her six kids with Brown.
"He's wonderful and kind, incredible with my children and an adorable grandpa," she wrote.
In one of the photos she shared, Brown and David sit side-by-side on a couch while they hold her newborn grandsons, Archer Banks and Ace McCord.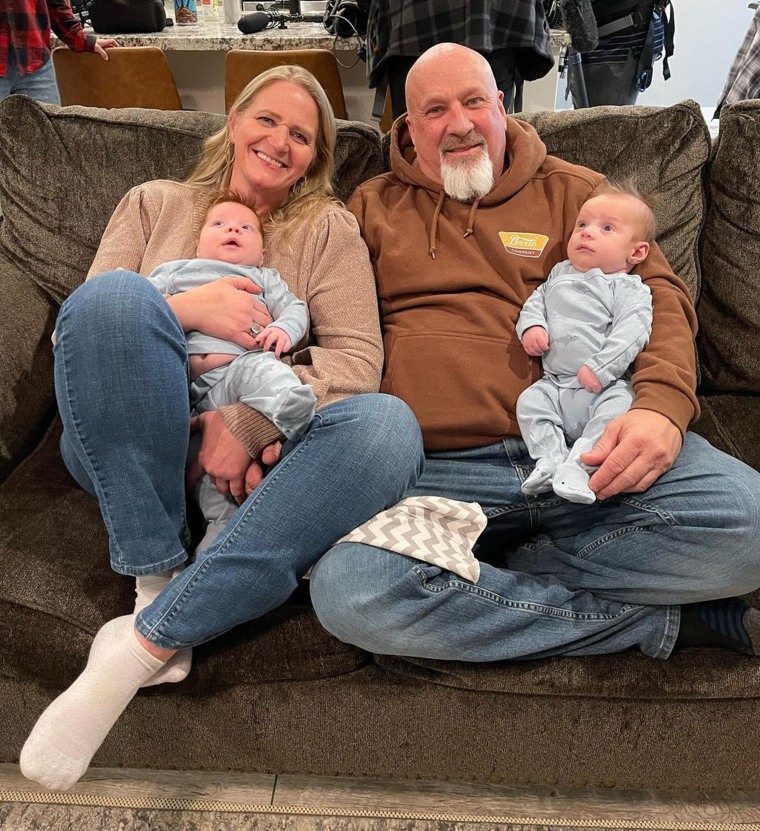 Brown clearly seems to be smitten with David, and she ended her post on an ultra romantic note.
"I never dreamed I could find a love like this," she wrote and added the following hashtags:  #blessed #soulmate #feelinggood #lovemylife #partner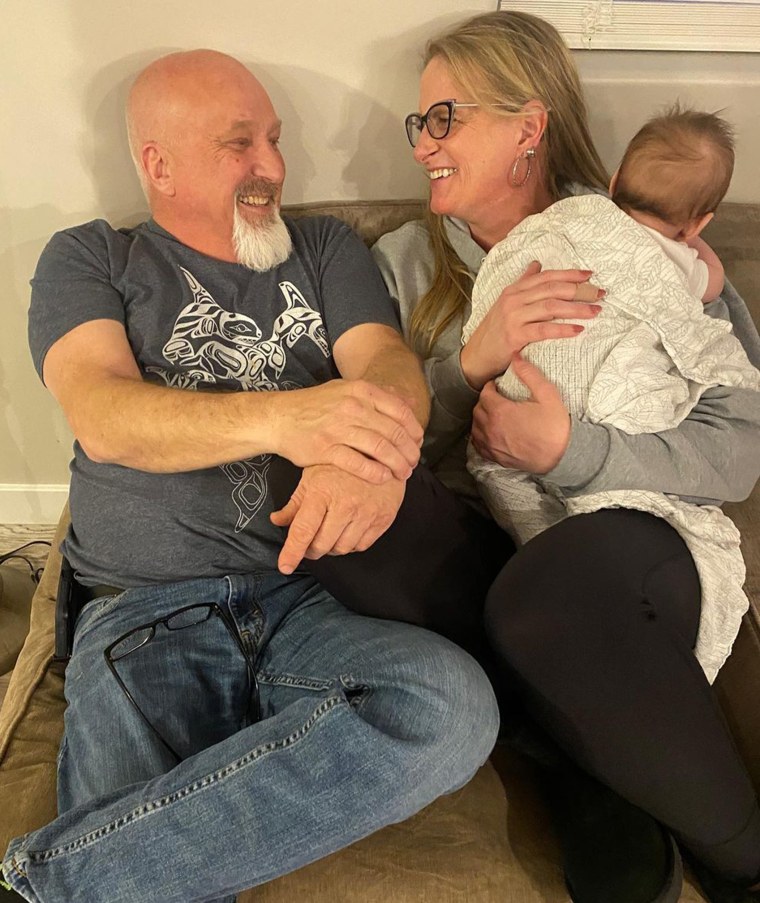 Brown's fans were thrilled to get a glimpse of her new man and many noted how happy she looks in her new relationship.
"You are absolutely glowing 😭 I'm so happy for you!" one commented on her post. Another wrote, "A woman that knows her worth and went out and got what she deserves! We love to see it!"
Several of Brown's followers also pointed out the fact that she is now in a monogamous relationship after being in a plural marriage for nearly 26 years. Kody Brown had three wives in addition to Christine Brown. Today, he is separated from Meri, Janelle and Christine Brown, and is still married to Robyn Brown.
"The best part of this ... you don't have to share him with anyone else. You get all his attention!!!!" one commented.
The reality star previously teased her relationship on Feb. 8, saying she was "dating someone exclusively." She described him as "wonderful and romantic and so kind and everything I've been looking for."
Brown also revealed that her new beau is "incredible" with her 12-year-old daughter, Truely, calling him "a dream come true."
At the same time, the reality star said she was keeping her relationship private.
"Right now I'm just keeping himself to myself though and I will let you guys know a little bit more information later but just ... so excited!" she said at the time. 
It looks like she was just too psyched to keep him private for long.
In December, Brown spoke to TODAY.com about her dating journey and said she'd love to find romance, but wasn't in a huge rush to settle down.
"If there happens to be a love of my life, boom! Sign me up. Of course, I'd love a love of my life. That would be great. But probably not yet. My energy's not quite right for that situation," she said.
As she prepared to embark on her quest for love, Brown said she was feeling more confident than she ever had.
"I don't know if it's because I'm taking the right supplements or eating right, working out again. Gosh, it feels so good. Or just because I'm free and I'm living my life for me," she said. "I think that's what it comes down to: I just realized I'm a goddess.