"Sister Wives" star Christine Brown has a new man in her life, over one year after announcing she was parting ways with Kody Brown, her husband of nearly 26 years. The couple was part of a plural marriage that included four women.
On Feb. 7, Brown announced that she's dating someone and seemed giddy while sharing the news.
The 50-year-old made the announcement in a short video that she filmed in her car and posted to her Instagram story.
"Car confessions! OK, so I just have to tell you I am dating someone exclusively. He's wonderful and romantic and so kind and everything I've been looking for," Brown said.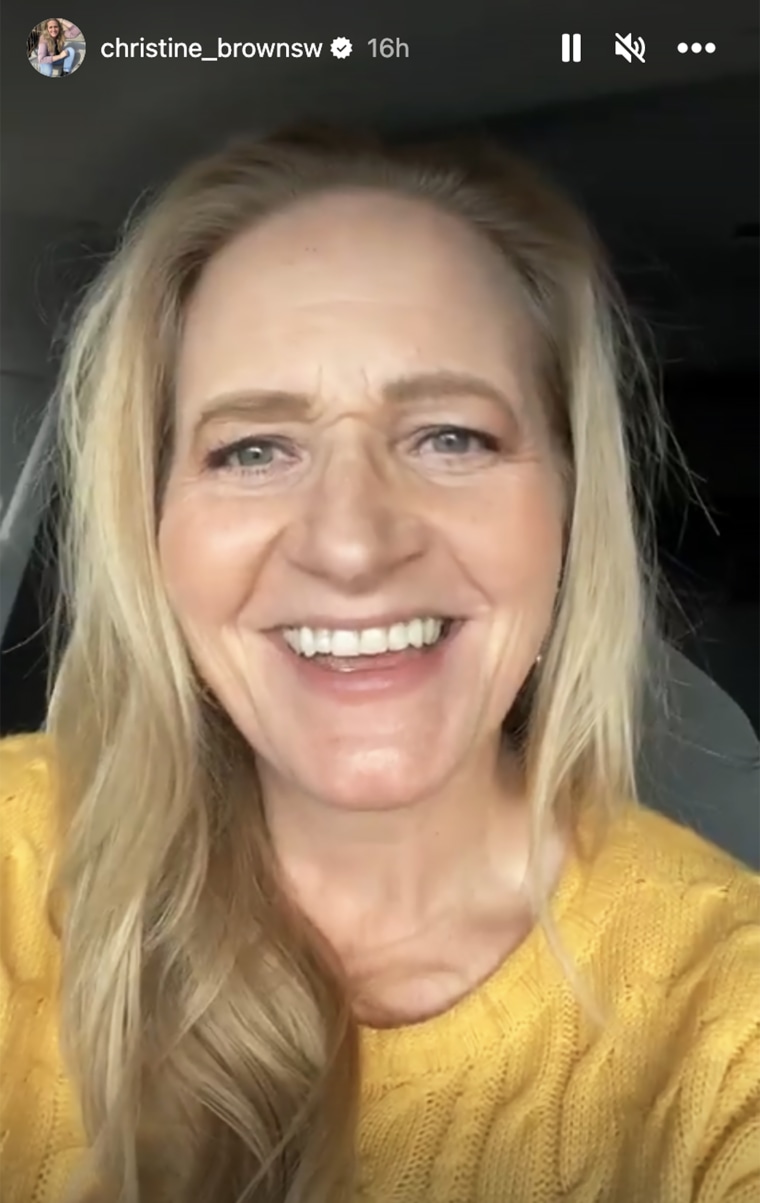 The mother of six was glowing as she shared her happy news.
"(He's) incredible with Truely (her 12-year-old daughter). He's absolutely a dream come true," she says.
But don't expect to see her new man anytime soon. The reality star said she's content to revel in the joy of her new relationship rather than share him prematurely.
"Right now I'm just keeping himself to myself though and I will let you guys know a little bit more information later but just ... so excited!" she said.  
She does plan to tell fans more soon: "I'm so excited to show you guys pictures and everything in a little bit."
Brown recently revealed that she had jumped back into the dating pool and asked her fans for advice.
"I'm dating again!! Holy. Hell. Awkward. Dating online is crazy! Any advice for dating at 50?!" the star wrote on Instagram.
This is one of many changes that the "Sister Wives" cast has experienced of late.
In recent months, Kody Brown has announced that he is no longer married to his first wife Meri Brown and that he is currently separated from his second wife Janelle Brown. He is, however, still with his fourth wife Robyn Brown.
Season 17 focused heavily on Christine and Kody Brown's divorce. Brown spoke to TODAY.com in December about her desire to find love once again. At the time, she said that she wasn't in a rush to settle down.
"If there happens to be a love of my life, boom! Sign me up. Of course, I'd love a love of my life. That would be great. But probably not yet. My energy's not quite right for that situation," she said.
Brown said getting back into the dating game was refreshing after dating for so long.
"It's been fun because I never really dated that much before. So dating has been a blast. I've loved it," she said.
As she began the dating process, Brown said she was feeling "better than she's ever felt."
"I don't know if it's because I'm taking the right supplements or eating right, working out again. Gosh, it feels so good. Or just because I'm free and I'm living my life for me," she said. "I think that's what it comes down to: I just realized I'm a goddess.