The Season Two finale of "Abbott Elementary" may be the last episode for a while due to Hollywood writers striking.
"They were supposed to be going back into the writers room (on May 3) to start on the third season," Sheryl Lee Ralph tells TODAY.com, referring to "Abbott Elementary's" writers.
"They won't be," she says of the writers' absence. Ralph plays kindergarten teacher Barbara Howard in the show.
The show has been renewed for a third season and production was scheduled to start in early July, the Emmy-winning actor says. But members of the Writers Guild of America (WGA) launched a strike on May 2.
The guild is at an impasse with the Alliance of Motion Picture and Television Producers, the trade association that represents most big entertainment companies, over how to regulate the use of AI in the industry, among other issues. (The WGA represents some of NBCUniversal's news division employees.)
Speaking to The Wrap, "Abbott" co-showrunner Justin Halpern explained the strike is an effort to make writing a "viable career."
"We have to make writing a viable career for all the people who get into this skill," Halpern told TheWrap. "This business is tough enough as it is, and you're able to break into this business, you need to be paid a living wage to be able to live in Los Angeles, one of the most expensive cities in the world, so the studios have sort of eroded that ability."
The last WGA strike started in November of 2007 and lasted for 100 days, according to NBC News.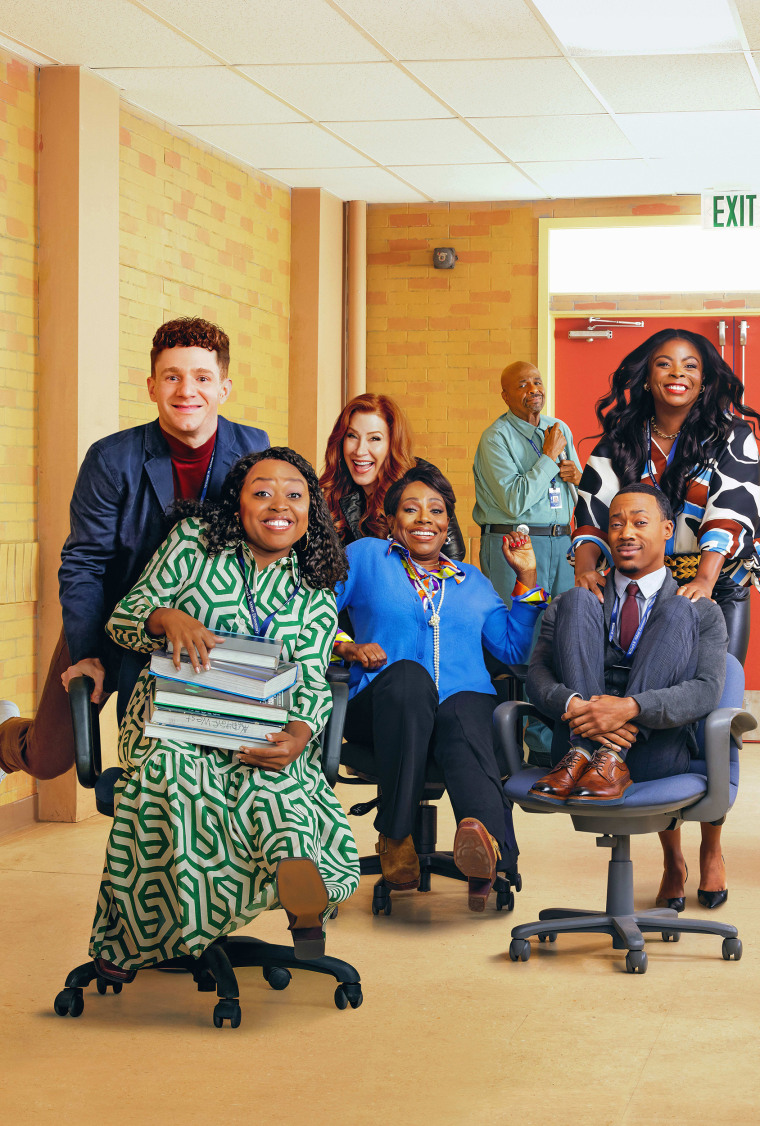 "There's nothing," Ralph says, regarding whether there's a timeline of when production will start now. "Everything is in flux because of the strike."
Ralph says she supports the strike, and so does Quinta Brunson, the show's creator and executive producer.
Brunson tweeted: "I am a writer. I'm in the wga. I'm also on strike! I have no real power here other than to join my union in demanding fair compensation for writers!"
The biggest cliff hanger from when Season Two ended on April 19 is will Gregory (Tyler James Williams) and Janine (Brunson) ever become official now that they've finally confessed their feelings to each other, without downplaying it or taking it back as they had in the past — only for Janine to friendzone Gregory, saying she wants time to do work on herself.
"I would tell them, 'Y'all need to get some therapy,'" Ralph says of her advice to the couple she wants to see together.
"You need some personal therapy and you need relationship therapy before anything happens with you all because when I looked at the doggone finale, Janine pulled herself away from Gregory. I was like 'Lord, have mercy,'" she dramatically says.
"Now, I don't know what's gonna happen with them," Ralph says, referring to how the strike leaves Greg and Janine's storyline unfinished for the moment. "I can't even think. I don't even know. But that's why we have great writers."
"They're so good that I'm not up in the writers room talking about this, that or the other because they know what they're doing," she says. "And they've done so well by me."
"Winning the Emmy last year, everybody was like, 'Oh my God, you're so great. The show is so great. It's been so wonderful.' And it has been," she continues. "But to hear people say to me, 'I really thought you were great last year, but you are light years away this year.' And I'm like, 'Oh my God.' I can only thank our writers for giving me the great words ... for people to be able to say that."
"I hope it's like a Baptist minister," Ralph says of the strike. "It's going to be short for as long as it takes."