Warning: This post contains spoilers for "Sex/Life" Season Two.
After two seasons of emotional turmoil and self-discovery, Billie Connolly seems to get her happy ending in the Season Two finale of "Sex/Life" — so much so that Season Three might seem unnecessary.
The show could conceivably end at that beachfront wedding, wrapped up with the bow of a conventional rom-com conclusion. But according to star Sarah Shahi, her story doesn't have to end there.
Speaking to TODAY.com, Shahi says she'd be open to exploring the next chapter in Billie's life in a potential third season. "If the viewership is high enough, then absolutely we'll be able to see Billie and Brad and more stories and more conflict," she says.
Here's what she thinks might be next for Billie.
Shahi thinks Season 2, including the ending, is about 'timing'
Shahi says Season Two is is about "timing," and the separate paths Billie and Brad (Adam Demos) take before their reunion in the finale.
Here's a brief recap of everything that happens leading up to the ending of Season Two (spoiler: it's a lot).
Brad has a baby, gets married and gets divorced.
Billie's divorce from Cooper (Mike Vogel) is finalized. She has a serious relationship with a man not ready to be a dad, before making peace with being single. Cooper (Mike Vogel) gets remarried.
At her best friend Sasha's wedding, Billie finally gets her own happy ending.
The season ends with Billie and Brad getting married at the beach. At the altar, Billie delivers one last bombshell: She's pregnant.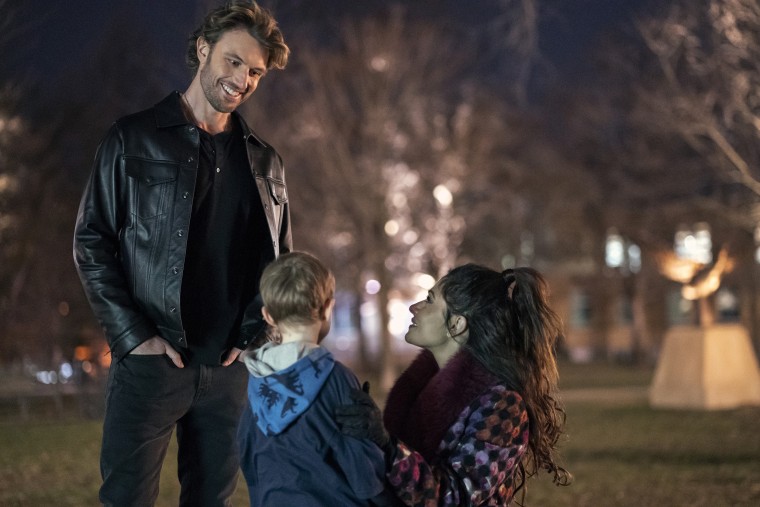 Season Three would likely pick up after the wedding. Shahi thinks that Season Three would offer a new spin on the same push and pull Billie has faced through the seasons: Can she balance her desires with her responsibilities?
"Can she really have it all with Brad? Wild sexual escapades while she's up breastfeeding their new baby throughout the night? Is Brad really going to be the family man that he thinks he is with her children?" she asks.
OK, but will there be a Season 3 of 'Sex/Life'?
Shahi says the show has not been renewed yet, but Season Three is not ruled out.
"There are going to be so many other areas of exploration if we get an opportunity to come back, that all rests in the lovely subscribers of Netflix," she says.
No word on the cast, but it'll probably star real-life couple Shahi and Demos
Shahi and Demos, who play Billie and Brad, went public with their relationship around the same time that "Sex/Life" premiered in 2020.
Speaking to TODAY.com, Shahi says that the show aligned with her own journey. Like Billie, she's a divorced woman with kids — Shahi is a mom of three — and in a new relationship.
"I was open and honest in terms of how my life paralleled with what was going on with Billie," she says.