Chrishell Stause is opening up about how she and spouse G Flip — the stage name of Georgia Flipo — are planning to start their family.
On this season of "Selling Sunset," Stause speaks with her ex-boyfriend and colleague Jason Oppenheim about her future plans with the Australian musician, who identifies as nonbinary.
In May, Stause and G Flip revealed that they got married, just two months after celebrating their first anniversary.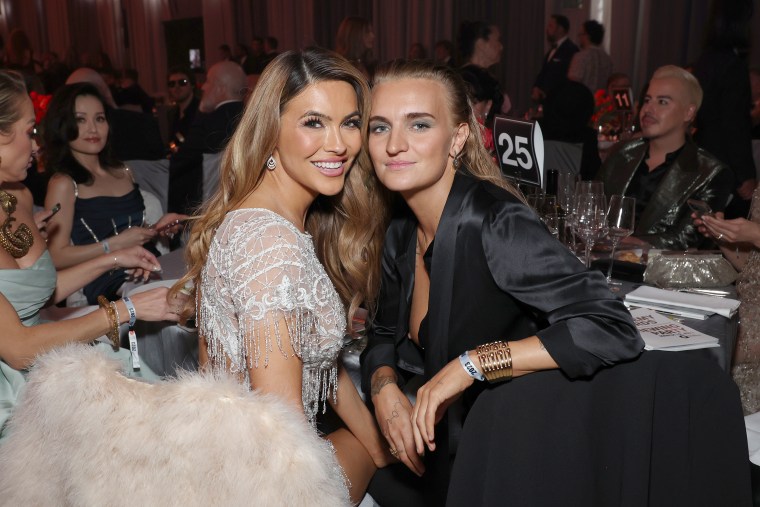 Last season, Stause and Oppenheim broke up in large part due to their different visions for the future. Stause, who openly wanted kids, posed an ultimatum to him: "If you decide that you don't want to be a father, I don't think I can go forward with you," she said in a scene from Season Five of "Selling Sunset."
In Season Six, Stause clarifies that Oppenheim specifically didn't want to adopt.
"You weren't open to adoption. Which I get! A lot of people aren't. But that's a pressure cooker for someone in my position," she tells her ex.
Stause, 41, has previously spoken about how her age creates a pressure to have children.
"Men have the luxury of time that women don't and that's just the way it goes," she wrote in her Instagram post about their breakup.
But speaking to Oppenheim in the newest season of the reality series, Stause says things feel different with G Flip, who is 27.
"With G I feel like that pressure is off. When we want to do it, we want to adopt," she says.
When Jason responds by saying he is "happy" for them, Stause offers, "You could babysit from time to time."
Stause previously discussed her hopes for adoption during the the "Selling Sunset" Season Five reunion. At the time she told host Tan France that while she was considering that route, she was primarily "enjoying life" with G Flip.
In an interview with TODAY.com, Oppenheim says he thinks Stause and G Flip have a "beautiful relationship" and reached out after their wedding to tell them so.
"I also reached out again and to both of them, just letting them know how happy I am for them and how proud I am of how inspiring they are and what a beautiful relationship they have together," he says.