This "Selling Sunset" moment had to make room for an adorable little addition.
Chishell Stause shared a photo on Instagram on Monday, March 6 of her sitting at a table with fellow real estate and reality stars Mary Fitzgerald and Heather Rae El Moussa.
"Had the BEST girl catch up yesterday and got to meet baby Tristan," she captioned the post, accompanied by heart-filled emojis. "Heart melted!"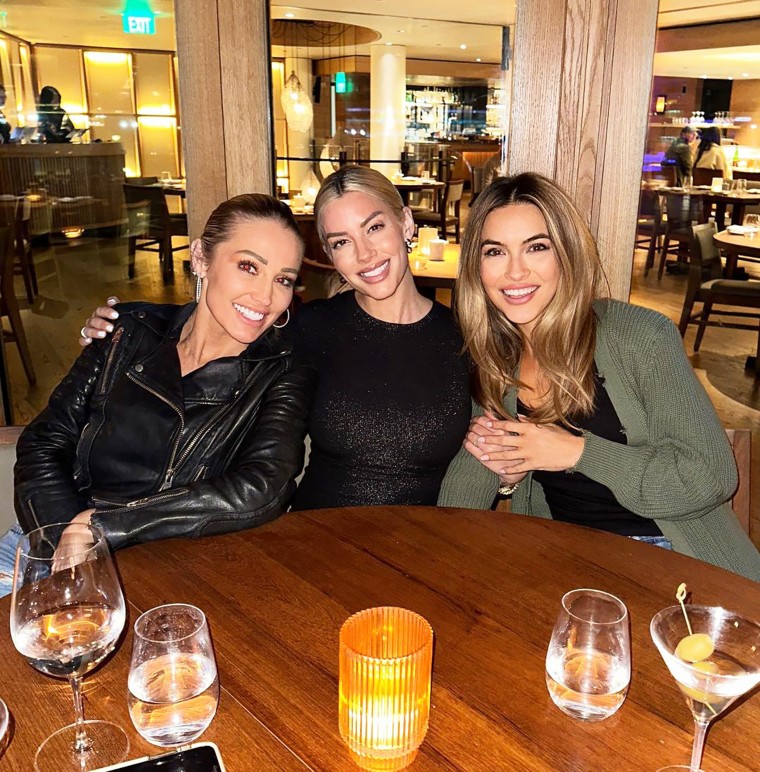 The reunion was Stause's first time getting to hold Heather Rae El Moussa's newborn, Tristan Jay, who was born just five weeks ago on Jan. 31.
The infant is Heather and husband Tarek El Moussa's first biological child together. He shares two kids with ex-wife Christina Hall, who is now married to Josh Hall.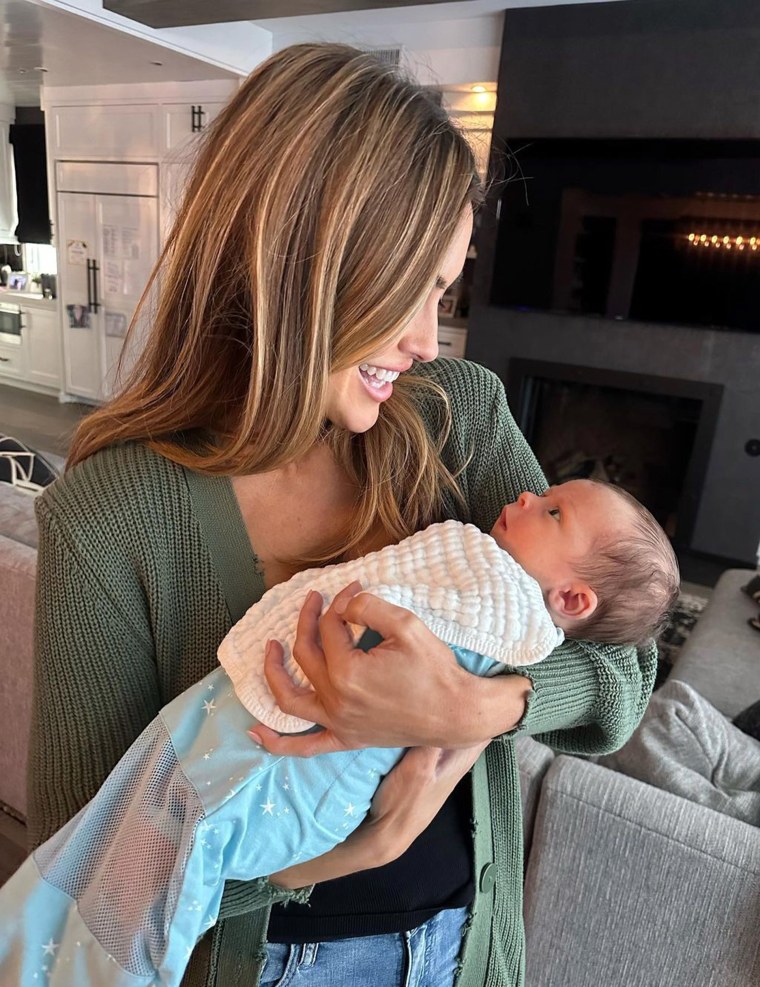 In an Instagram post announcing their baby boy's name, Heather Rae El Moussa described her labor experience as "scary, but beautiful." She then described some "scary moments" leading up to Tristan's birth.
"We were at my final doctor appointment and our Dr. rushed us to the hospital to get monitored because Tristan's movements had slowed down," she wrote. "I was four days past his due date."
The "Selling Sunset" star explained that she had built-up scar tissue from an old biopsy, which was impacting her cervix softening and water breaking. She was given Cytotec and a balloon, or foley bulb, in order to more quickly dilate. After an 8-hour journey, her water finally broke.
"It all happened really fast," she continued. "Tristan's heart rate was dropping very low every time I'd push & was staying low. Which was terrifying."
After pushing "so hard" that all the blood vessels broke in her face and chest, Tristan entered the world "healthy and beautiful."
"I was in a state of shock; it was a surreal experience. I was emotional and drained and so in love already," she wrote.
The newly-minted parents met in 2019 and tied the knot in October 2021. Months ago, the couple revealed they are launching "The Flipping El Moussas," a new show on HGTV.