It's a mini "Scandal" reunion!
Shonda Rhimes got together with several stars from one of her most successful shows and fans simply can't get enough of the Shondaland lovefest.
The screenwriter shared several pictures from the outing and revealed the inspiration behind the "Scandal" reunion.
"Got together with some of my Shondaland fam to see Scott Foley in The Thanksgiving Play on Broadway! Scott's performance is fantastic," she captioned the post.
Rhimes showed her support for Foley, who played Jake Ballard in "Scandal" and ventured out with his wife, Marika Domińczyk, and two of his former co-stars: Bellamy Young, who played Mellie Grant, and Katie Lowes, who played Quinn Perkins.
In the first photo, the four friends ham it up in front of a poster promoting the play.
The next shot shows the four ladies huddled up for a sweet seflie as they all grin from ear to ear.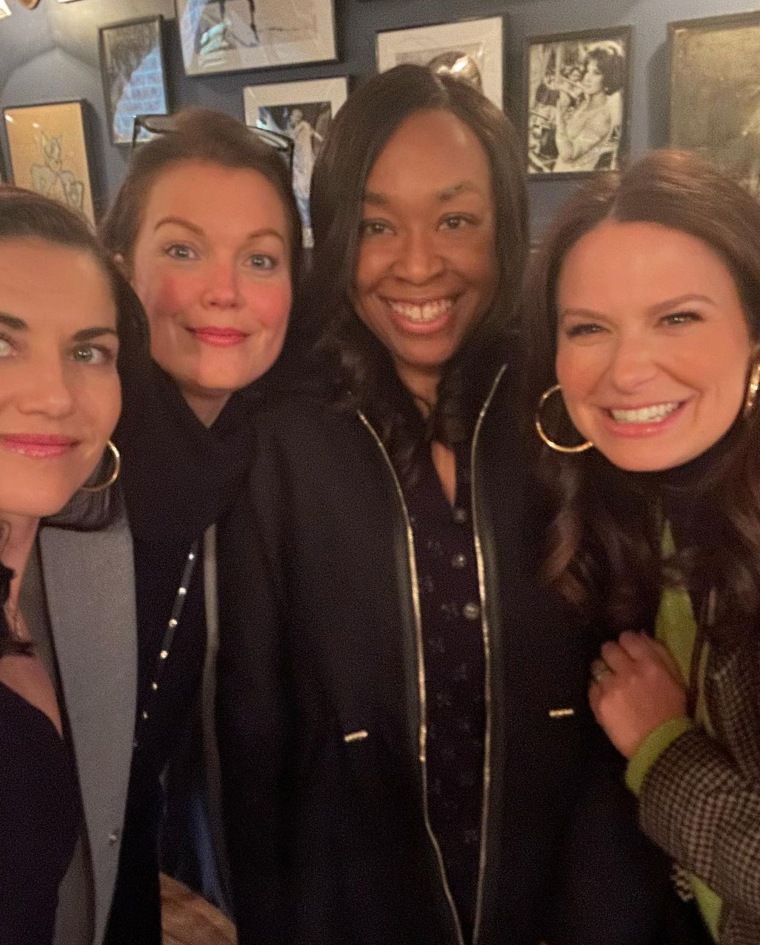 The gal pals also posed with Foley for a sweet photo.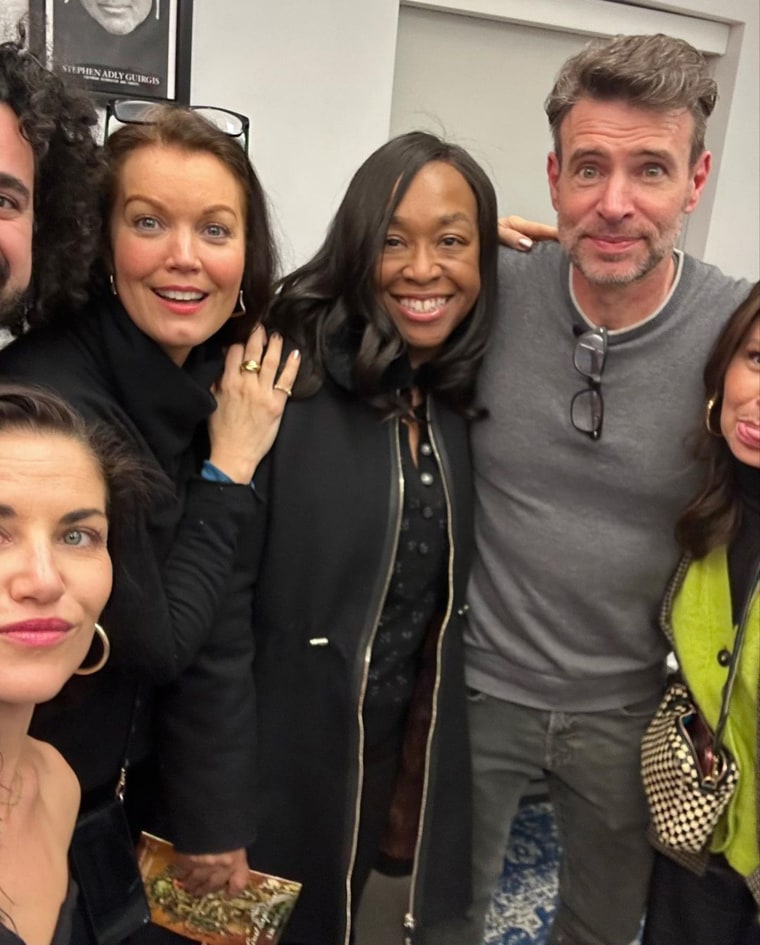 It looks like the crew got together for a celebratory dinner and also added another familiar face into the mix: Joshua Malina, who played David Rosen in "Scandal."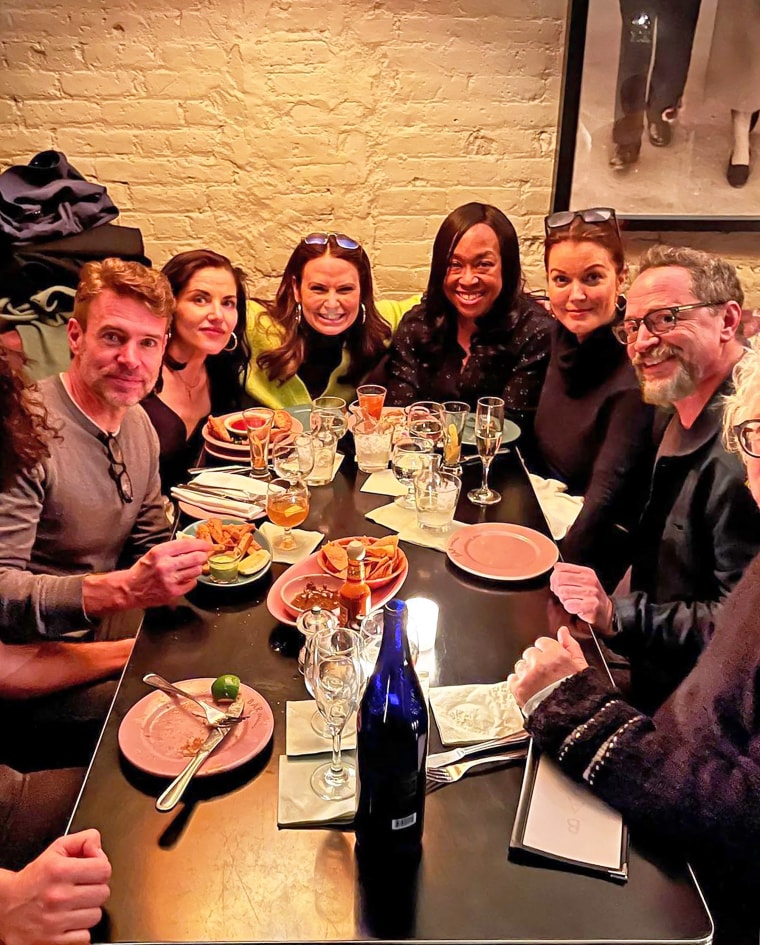 Later in the night, Foley and Domińczyk snapped a quick selfie outside with Rhimes.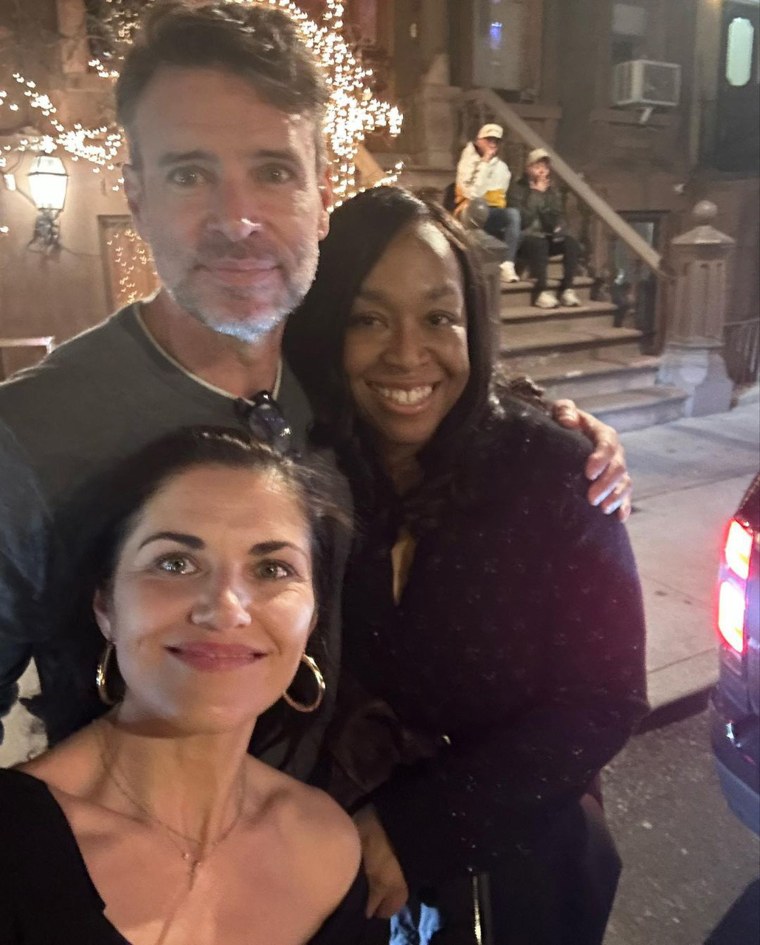 Several additional "Scandal" stars gave the post their seal of approval in the comments section, including Kerry Washington, who played the show's leading lady, Olivia Pope.
"Obsessed 😍😍😍," she wrote.
Dan Bucatinsky, who played James Novak in the show, commented, "Missing you all!! ❤️"
Rhimes' Instagram followers also weighed in and some suggested that Rhimes should consider reviving the hit series, which aired its last episode in 2018.
"We need scandal 2," one wrote.
Others noted how nice it was to see that the cast still keeps in touch.
"Good to see you guys are family for life," one commented.