Savannah Guthrie and Drew Barrymore have given their friendship a permanent stamp of approval.
Savannah showed off a tattoo on TODAY Jan. 31 that she got with Barrymore after the duo revealed in an interview on the show that they were getting ink.
The tat, which is on her right forearm and still has a bandage on it, says "all my love," which Savannah says has deep meaning for her.
"This is an exact carbon copy of my father's handwriting," she said. "'All my love.' He wrote a love letter to my mom and this is his writing. And, so that's the first time in my life, I'm 51 years old, that I've had a tattoo, that I ever wanted a tattoo. And it's not only his writing, so he's with me, but I'm trying to make it my mantra for life."
Savannah, who said she didn't tell her mother she planned on getting a tattoo, also said it was a relatively pain-free procedure.
"It didn't hurt that much at all," she said. "It was like a little pin prick."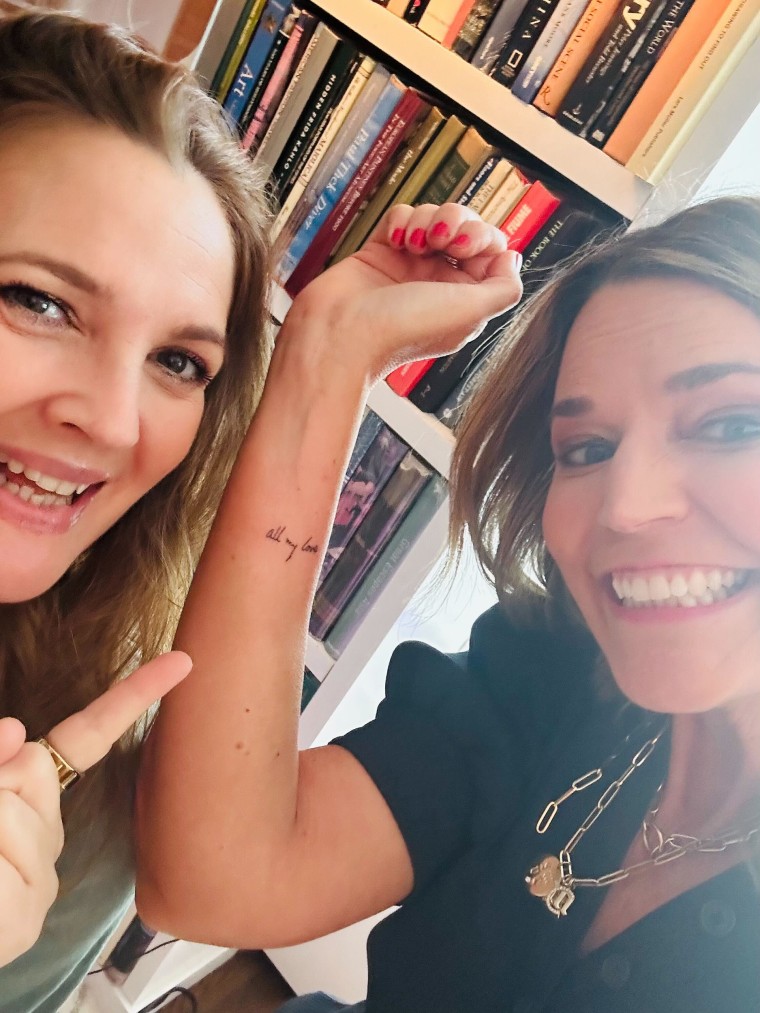 During a pre-tattoo interview with Sheinelle Jones, which aired on TODAY Jan. 31, Barrymore said she already has 11 or 12 pieces of body art while this marks the first time Savannah has gotten ink.
"She has a very special one that she's getting," Barrymore told Sheinelle, who conducted the interview.
"I've never had a tattoo," Savannah said. "I know, it's really scary. I can't believe I'm doing it. I mean, I haven't told anyone."
Savannah has been thinking about getting a tattoo for some time. In fact, she once told Barrymore herself that she wanted ink that resembled a tattoo the "Charlies Angels" star has.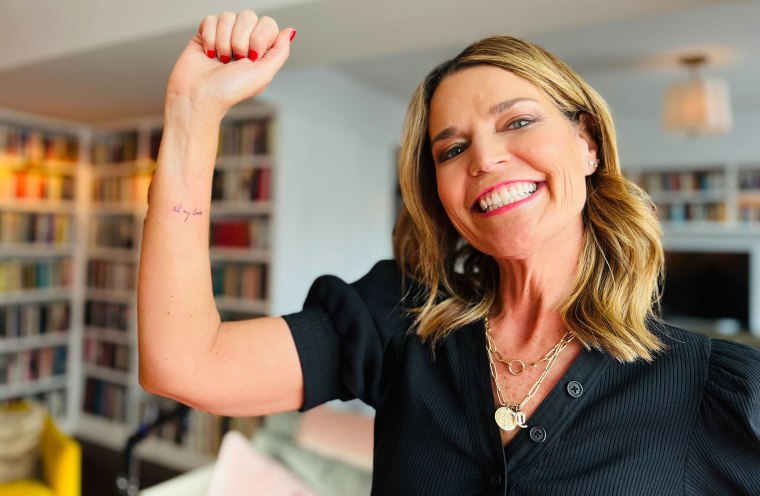 "I'm copying someone, actually, that I work with," Savannah said while pointing to her right wrist while appearing on "The Drew Barrymore Show" in 2022. "She had her mom's handwriting lightly done, like yours is, and her mom wrote, 'Love you more,' because that's what they say to each other. So, I would actually like something cool, like that, of my mom."
"I feel like we need to leave this studio and go get this tattoo in honor of her 80th birthday!" Barrymore said.
"I would get a tattoo with you anytime," Savannah replied.
When Savannah and Barrymore aren't hanging out or getting tattoos together, they are hard at work. The pair are producers of the new animated Netflix series "Princess Power," based on Savannah's bestselling book, "Princesses Wear Pants."
During the TODAY interview, Savannah says "Princess Power" is a show that lets girls know the importance of being there for each other.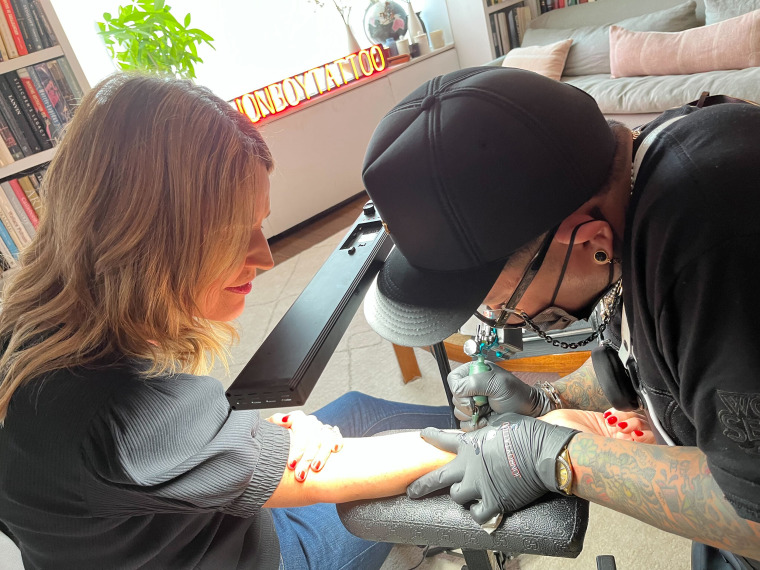 "I love how it's empowering to girls individually, but collectively. These girls are not in competition. They are supporting each other. One has a talent, the other has a challenge," she said
"We all know that that's what makes the world go round for all of us as women, our girlfriends, our friends, that tribe, mom friends, friend friends, work friends. This is how we thrive."
Savannah also says the show has an important message.
"What we were trying to say is you can be frilly, you can love clothes, you can be razzle-dazzle, you can have the glitter," she said. "But make sure you have substance on the inside. So sparkle on the outside, sparkle on the inside."
Barrymore also said Savannah's series of "Princesses" books helped guide her when it came time to launch her own talk show, which was recently renewed for a fourth season.
"I think Savannah's books really sparked that idea of we need the green light," she said. "We need the green light as girls that we can do not only anything, but things, in general."