"Daisy Jones & the Six" tells the story of a fictional band in the '70s, but it does reference rock 'n' roll icons, including Elvis Presley.
After the first three episodes of the series — based on Taylor Jenkins Reid's popular novel of the same name — were released, eagle-eyed fans noticed that Riley Keough wears a similar accessory once worn by her famous grandfather, the King of Rock and Roll.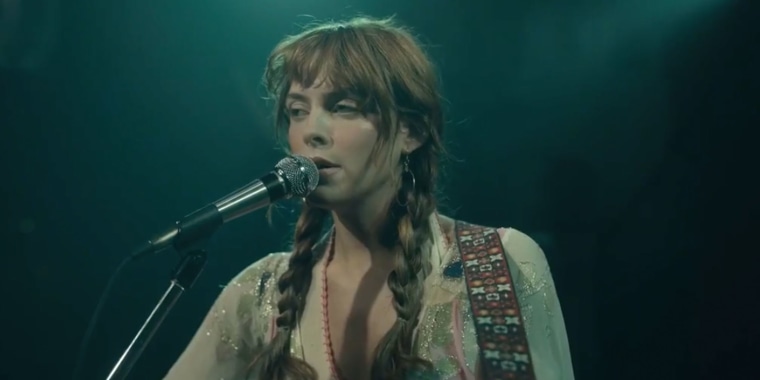 In the second episode titled "I'll Take You There," Keough, who portrays singer Daisy Jones, takes the stage to sing "Two Against Three." In it, she wears a patterned guitar strap, which resembles the one her late grandpa wore during his "'68 Comeback Special" on NBC.
An Amazon spokesperson tells TODAY.com that it is not the actual strap, but it is a replica of the famous strap.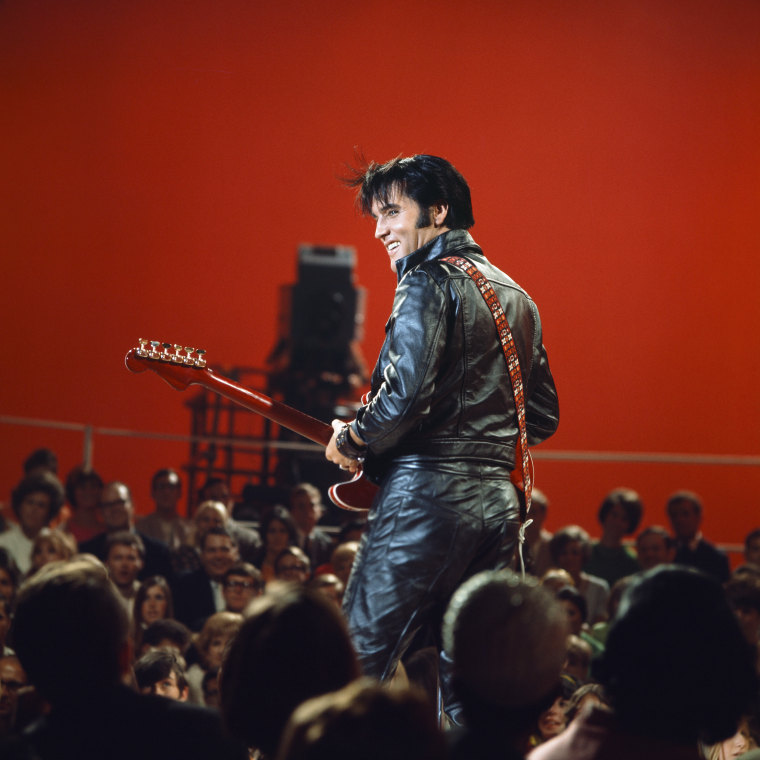 Keough, 33, is the daughter of late singer-songwriter Lisa Marie Presley. The actor, however, never met her legendary grandfather. She was born more than a decade after his 1977 death.
Costume designer Denise Wingate previously shared that the show features two pieces that link Keough to her late grandfather. Wingate told People that she worked with fellow designer Love Melody who made rock 'n' roll clothes in the '70s. However, the guitar strap was not mentioned at the time.
"She actually made two jumpsuits for Elvis Presley, so I had her make two beautiful, long coats for the show," Wingate said. "One is a denim leather patchwork long coat and the other a beautiful rust leather. She made those. I thought it was nice to bring that back in the fold and have a little bit of that history."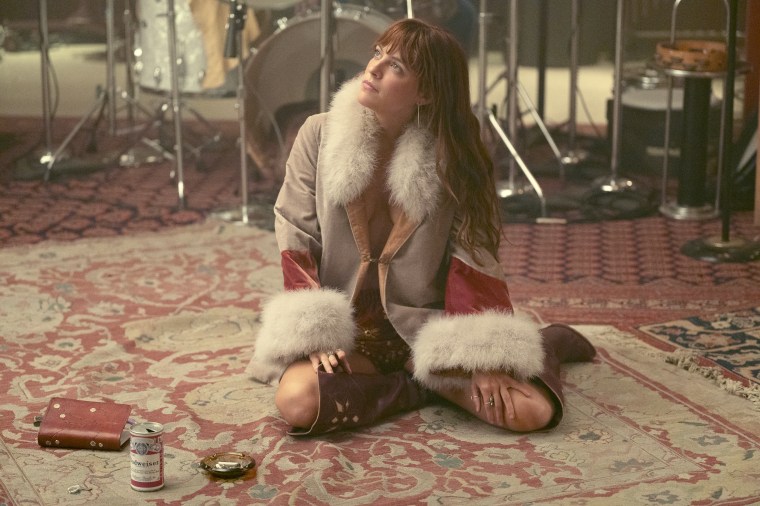 "Daisy Jones & The Six" chronicles the rise and fall of a fictional 1970s band led by singer-songwriter Daisy Jones and Billy Dunne (Sam Claflin), the lead singer of a rock band called The Six. 
To channel their inner rockstars, Keough, 33, told TODAY.com at the Los Angeles premiere that she wanted to capture Daisy's "essence" in her depiction of the character. 
"In the book, she's messy and she's unpredictable and she's wild. But I also wanted to figure out who she is underneath all of that," she said, adding that she didn't draw on specific musicians, instead watched videos of artists like Joni Mitchell, Cher, Stevie Nicks, Linda Ronstadt, Jimi Hendrix and the Eagles.
New episodes of "Daisy Jones & the Six" will be released on March 10 on Amazon Prime Video.