Days before the premiere of the highly anticipated musical miniseries "Daisy Jones and the Six," comes news that the rockin' drama features a subtle sartorial tribute to star Riley Keough's own rock 'n' roll roots.
According to costume designer Denise Wingate, the wardrobe for the Amazon Original show features two pieces that link Keough to her late grandfather, Elvis Presley.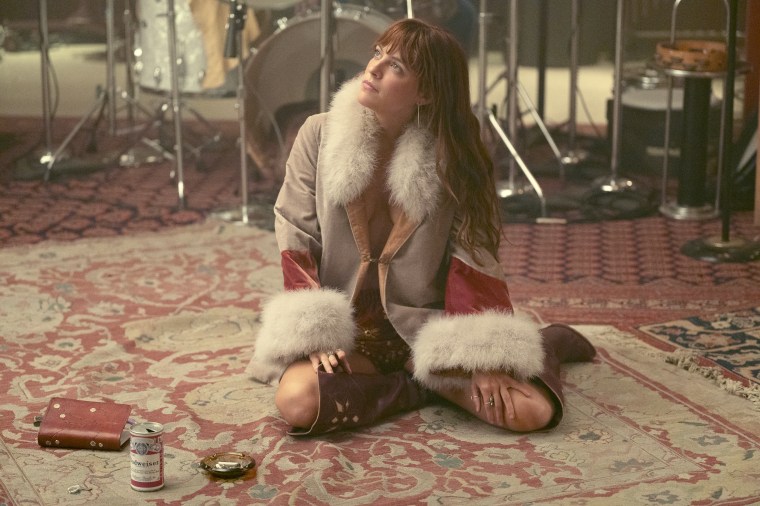 "... We didn't talk about her family that much or her lineage — I was very respectful of her private life — but I did find this woman named Love Melody who made rock 'n' roll clothes in the '70s," Wingate recalled in an interview with People. "She actually made two jumpsuits for Elvis Presley, so I had her make two beautiful, long coats for the show. One is a denim leather patchwork long coat and the other a beautiful rust leather. She made those."
Trailers and preview photos for the project show Keough, who plays fictional singer Daisy Jones, wearing a number of eye-catching and retro-looking coats. But the two Melody made seemed extra special to Wingate.
"I thought it was nice to bring that back in the fold and have a little bit of that history," she noted.
Keough, 33, is the daughter of late singer-songwriter Lisa Marie Presley, but she never had the chance to know her rock legend grandfather as she was born more than a decade after his 1977 death.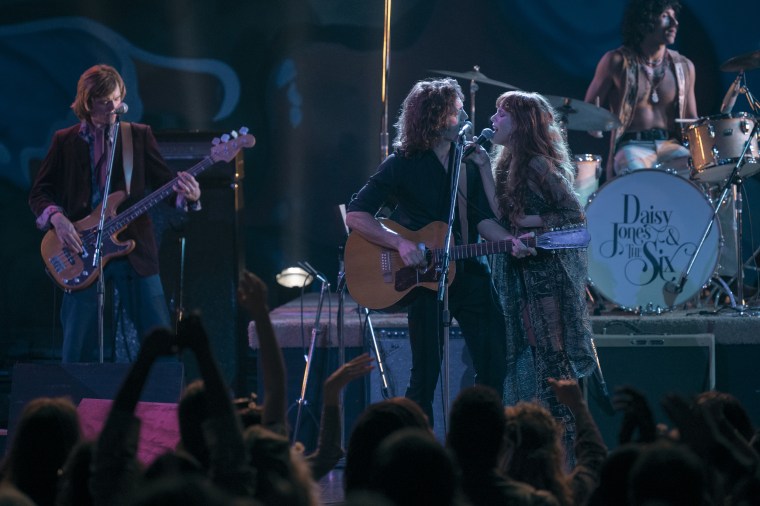 Wingate went on to mention that while the choice of the aforementioned coats was a sentimental one, there's another coat viewers will see Keough wear on-screen that is her personal favorite.
"In the last episode, she's wearing this long tapestry coat with a black fur collar," she said. "I found that online in France, and I don't like buying stuff online, because I like to look at it and feel it. For that one, though, I was like, 'I've got to get this. It's kind of expensive, but this is such a great piece.'"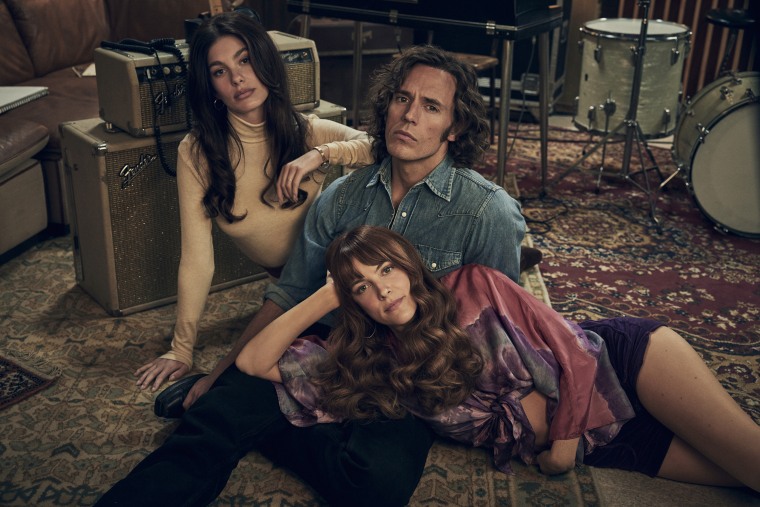 Wingate had nothing but raves for the leading lady of the show about the rise and fall of a '70s rock act.
"She was amazing to work with," said the costume designer, who also worked on notable projects like 1999's "Cruel Intentions." "We had so much time because we shut down a few times over COVID, and we discovered who Daisy was more. Some of the earlier stuff that we tried ended up changing, because it wasn't who Daisy was. Every time Riley did a fitting — and they were usually epic — she was a good sport. We had so many clothes to try on, and it was just a joy. She's such a pleasure. But there is a part of Riley that is Daisy. I think it was perfect casting."
Viewers will have a chance to see Keough in the role the bestselling book made famous when the first three episodes of "Daisy Jones & the Six" drop on Amazon Prime Video March 3.
Related video: