The "Real Housewives of New York City" is back with an all new cast!
On May 1, Bravo announced that the long-running reality series will return for its 14th season on July 16, following Season 13's finale in 2021.
The network teased the reboot with a short promo video showing a woman's well-manicured hand grabbing — what else? — a big red apple. The sound of someone taking hearty bite from the apple could be heard over instrumental music.
"Start spreading the news. #RHONY Season 14 premieres July 16th!" the network captioned the clip, adding an apple and stars emoji.
Who is in the cast of 'RHONY' Season 14? Meet the new 'Housewives'
The "RHONY" reboot features six new cast members: Sai De Silva, Ubah Hassan, Erin Dana Lichy, Jessel Taank, Brynn Whitfield and Jenna Lyons.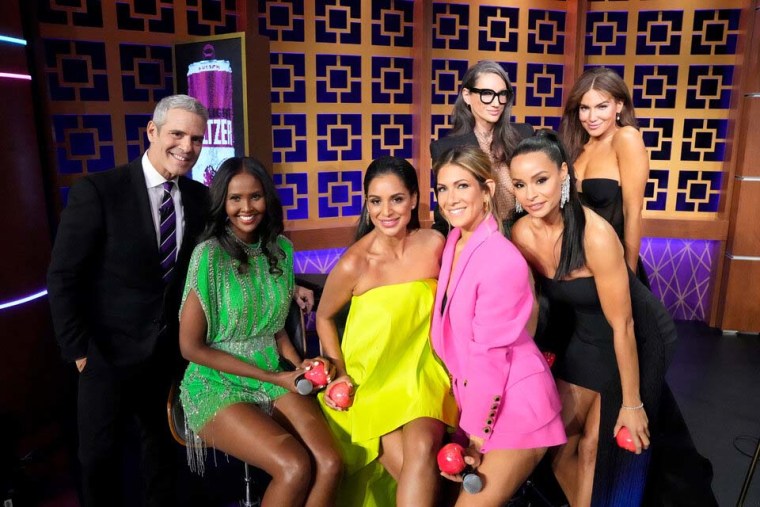 Fans got their first peek at the new stars during a taping of "Watch What Happens Live with Andy Cohen" at BravoCon in October 2022. (A seventh cast member, Lizzy Savetsky, was also announced at the time, but Savetsky exited days later after facing what she called "a torrent of antisemitic attacks.")
A Bravo press release on Monday described the six women, who all "run in the same social circles, thriving in one of the most diverse and electric cities in the world."
Sai De Silva
Born and raised in New York, De Silva is the creative director of Scout the City, which chronicles her adventures of "chic parenting" from the Brooklyn home she shares with her husband, David Craig, and their two children, London and Rio.   
Ubah Hassan
A Somalian model and philanthropist, Hassan fled to Kenya with her dad and brother at an early age, later moving to Canada, where she was discovered by a photographer and signed by a modeling agency. Ubah is also the founder of UBAHHOT, a hot sauce company.
Erin Dana Lichy
Lichy is a "funny, confident and candid" New Yorker, raised in Manhattan as one of five children in a close-knit Israeli family. The "super sociable" Lichy became a real estate agent at 19 and owns her own home renovation and design firm, Homegirl. She shares three kids with her attorney husband. They live in Tribeca.
Jessel Taank
Taank is an "outgoing and unreserved" fashion publicist and brand consultant who's known for her fresh ideas. Taank, who is of British-Indian descent, met her husband, financier Pavit Randhawa, after they were introduced by a friend at a bar. The pair were platonic friends for years before romance blossomed. They married in Mexico in 2014 and share twin boys.    
Brynn Whitfield
Whitfield is a brand marketing and communications professional. A "trophy wife in training," Whitfield loves interior design, fashion and hosting dinner parties from her small but gorgeous West Village apartment. She grew up in a small town in the Midwest, where she was raised by a grandmother who taught her "invaluable lessons about navigating life, owning her narrative as a biracial woman and the true meaning of hard work."
Jenna Lyons
Lyons is the former president and executive creative director of J.Crew Group, where she was celebrated as the creative force behind the American retail chain's phenomenal rise from catalogue chain to one of the most popular fashion brands in the U.S. Lyons is now the co-founder and CEO of direct-to-consumer beauty brand, LoveSeen. She lives in New York City with her son Beckett.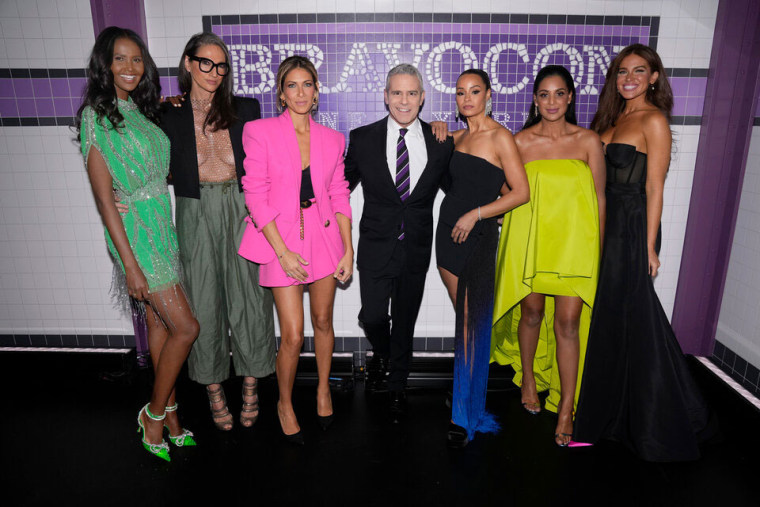 When does 'RHONY' Season 14 premiere?
The new "Real Housewives of New York City" returns at 9 p.m. July 16 on Bravo.
This "RHONY" reboot arrives nearly two years after the premiere of the show's problem-plagued 13th season, which was affected by the COVID pandemic and featured an unusually small cast.  
After suffering low ratings all season, the show's planned Season 13 reunion episodes were scrapped, which a Bravo spokesperson said at the time was due to "scheduling challenges around taping."