Warning: This post contains spoilers for "Queen Charlotte: A Bridgerton Story."
"Queen Charlotte" chronicles the tumultuous love story between the titular German princess and King George III of England, as prefaced by trailers and the glimpses of their lasting relationship we see in "Bridgerton."
That isn't a spoiler.
But one of the show's relationships, involving Hugh Sachs' Brimsley, Queen Charlotte's right-hand man, came as a sweet, and heartbreaking, surprise for viewers.
Over the course of the show's six episodes, younger Brimsley (Sam Clemmett) is revealed to have a sweet but secret relationship with King George III's valet, Reynolds (Freddie Dennis).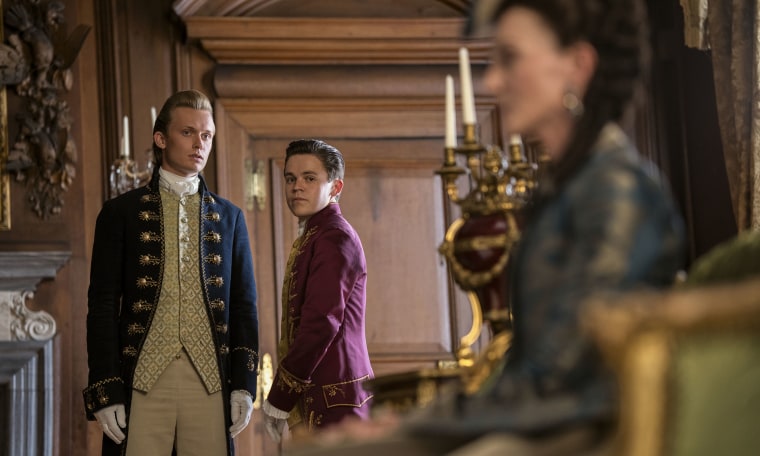 As Charlotte and George quarrel over the course of their relationship, each of their right-hand men spend the time without their charges together, sneaking away to private rooms. What might at first have seemed like a purely sexual relationship is shown to be quite loving, through shots of them intimately snuggling, sharing a bath together or in the end, dancing in the gardens together.
However, while their relationship is one of the dominant storylines of the scenes in "Queen Charlotte" set in 1760s, Reynolds is nowhere to be found in the "Bridgerton" present day.
In one of the show's heartbreaking final scenes, the pair's promenade fades away into a shot of older Brimsley (Sachs) dancing alone.
The fate of these lovers is left unclear, and even the actors aren't sure what happened.
"I really hope he's not dead, I'll tell you that," Dennis tells TODAY.com.
Clemmett says he likes to think that Reynolds is on a "holiday."
"I'm waiting for him to come back," Clemmett says, with a laugh.
But one thing the actors feel confident about is that two shared a happy relationship, for as long as they were on Earth.
"We always say that whatever happens to Reynolds, Brimsley and Reynolds are very much in love," Dennis says.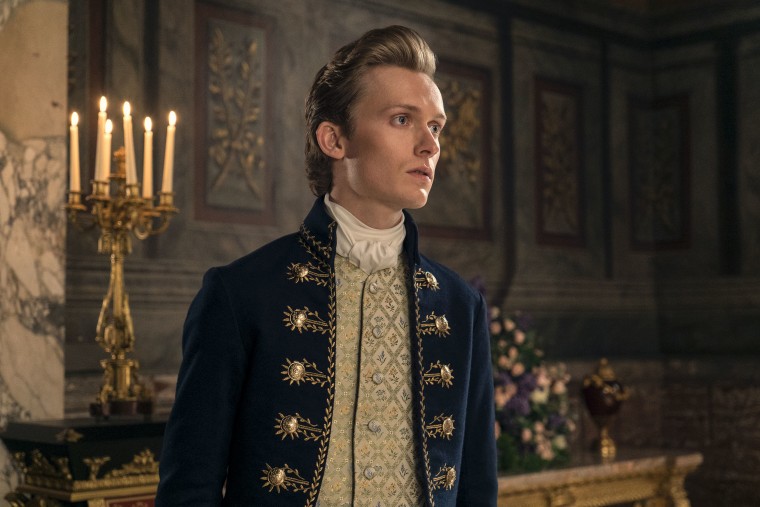 The pair also discussed how they think their characters' relationship started.
Clemmett says that the pair grew up together in the court, and he imagines they learned their service roles side by side, during which "a bond was formed," he says.
"Ultimately it comes from them being in the court from a young age together," Clemmett says.
Behind the scenes, they also discussed some of the nuances of their relationship that aren't explicitly shared in the script or on the screen, such as how they spend their downtime, Dennis says.
"I used to imagine they would cook together and eat together in their quarters and take a turn about the grounds," Dennis says.
Their court upbringing is also where Reynolds' friendship with King George (Corey Mylchreest) began, Dennis says. He asserts that while their relationship is impacted by a distinct difference in class, he believes they are "best friends."
"In my mind, they very much grew up together, grew up doing the same things, and they know each other better than anyone else," Dennis says. "They're the holder of each other's secrets."
That relationship even shows off-screen. When asked about his status as the "Bridgerton" universe's newest romantic lead, Mylchreest deflects and tells TODAY.com that "the real heartthrob in this series will be Freddie Dennis."
"I cannot wait for the audience to fall in love with him," Mylchreest said.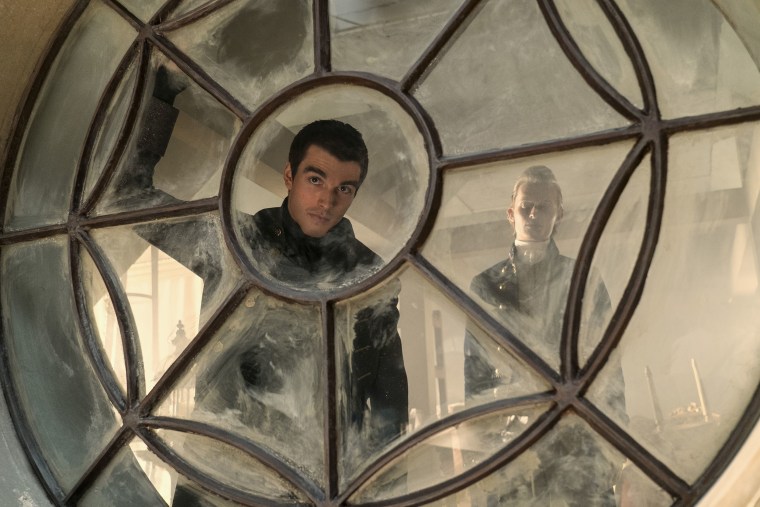 Already, Reynolds and Brimsley are a fan-favorite couple among "Queen Charlotte" viewers.
"Bro. not cool," one person captioned a TikTok video of their reaction to Brimsley and Reynolds' final scene in the garden, featuring red-rimmed eyes and tears running down her face.
Some have also been quick to point out that the lack of clarity in regards to Reynolds' fate leaves the door open for answers — or a return.
"Do you know how smart Shonda Rhimes is by not explaining what happened to Reynolds? Like, all of us are going to be watching 'Bridgerton' Season Three, no matter how long it takes, because we all want to know what happens," one TikTok user said in a video.
But one of Brimsley and Reynolds' biggest fans was actually on the "Queen Charlotte" set all along, Clemmett reveals.
"When we met with Lyn Paolo, our costume designer, she was like, 'I'm desperate for them to write a scene of them, like, out to dinner, or at a bar,'" he says, with a laugh.