A new "Bridgerton" story is about to unfold!
On Tuesday, Feb. 14, Netflix released the teaser trailer for "Queen Charlotte: A Bridgerton Story," which will explore how Charlotte (India Amarteifio) rose to power and met her husband, King George III (Corey Mylchreest).
In the trailer, Charlotte meets George in a beautiful field of flowers. As she bows her head to him, she says, "Your Majesty."
However, George doesn't seem too interested in formalities as he grabs her by the hand, politely makes eye contact and says, "Hello, Charlotte. I am George."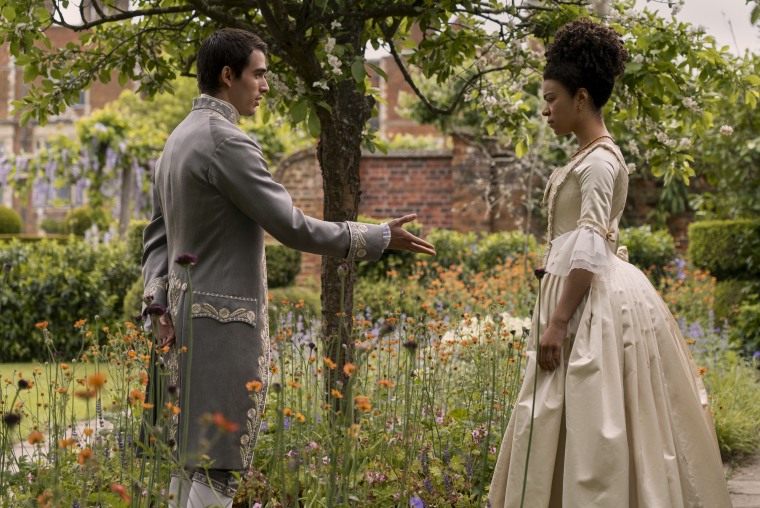 The sweet exchange may just be one of the more light-hearted scenes in the series because after that, the trailer shows some of the harder moments Queen Charlotte endures with George.
At one point in the trailer, someone says to Charlotte, "Your marriage is the business of this country. This cannot go wrong."
While another character says, "You are the first of your kind. You must secure your position."
But despite the obstacles, Charlotte seems to do just fine — and even sneaks in some affectionate moments with George.
At the end of the trailer, she's heard saying, "This is my home. I am the queen," as one of her royal hands places a crown on her head.
Netflix captioned the clip, "A love story that changed the world."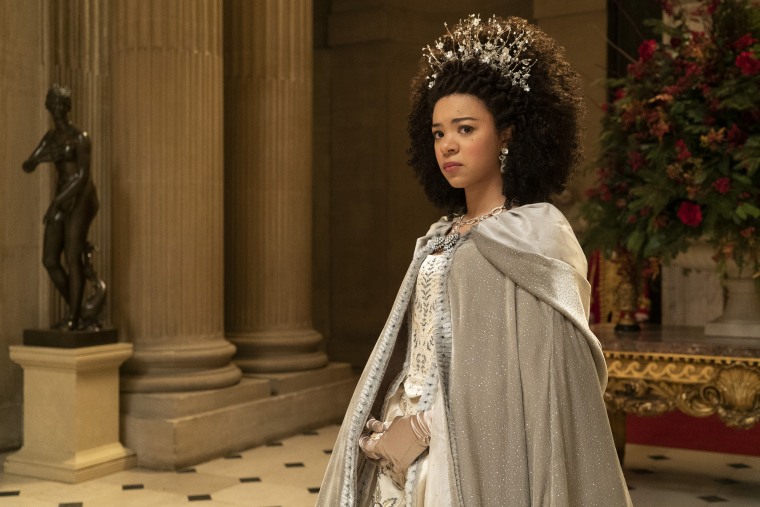 In the comments, fans expressed their excitement about the limited series.
One person wrote, "Release it tonight pls."
Another said, "Anw the young queen is so pretty, cant wait."
A third added, "I think I'm obsessed with this series."
In May 2021, Netflix announced Charlotte was getting her own spinoff series, and in September 2022, the streaming platform shared the first on-set photo of India Amarteifio, the actor who plays the younger version of the queen in the show. And in a video Netflix shared around that same time, Golda Rosheuvel, who plays Queen Charlotte in "Bridgerton," shared her thoughts on Amarteifio's performance.
"We have this wonderful kind of tag-team where we high-five each other. Do you know what I mean? And the baton is passed on, which I think is a real beautiful metaphor for the older and newer," she said.
"Queen Charlotte: A Bridgerton Story" will premiere May 4 on Netflix.