Netflix's latest dating experiment has officially come to an end with all 12 episodes of "Perfect Match" now available to stream.
The dating competition series brought together past contestants from other popular Netflix shows and put them in one luxurious villa in Panama.
Each episode, cast members matched with each other before competing in challenges to prove they were the most compatible.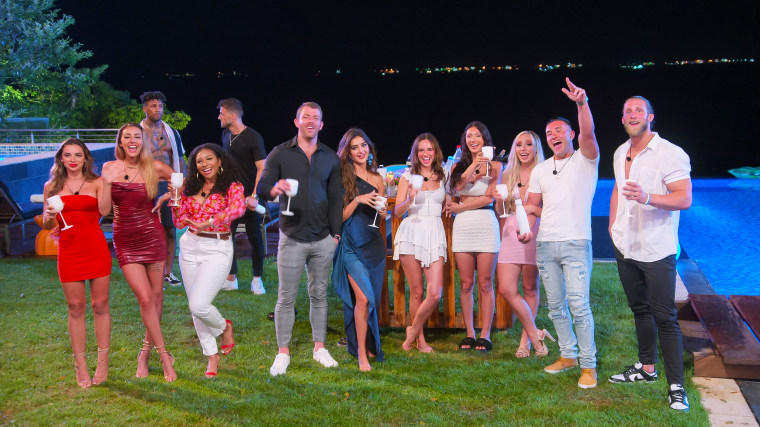 After a constant stream of new arrivals and plenty of dates, only five couples remained by the time of the season finale: Bartise Bowden and Izzy Fairthorne, Chloe Veitch and Shayne Jansen, Dom Gabriel and Georgia Hassarati, Joey Sasso and Kariselle Snow and Lauren "LC" Chamblin and Nick Uhlenhuth. 
Each pair went on their last date before returning to the villa to convince the previously eliminated contestants that they deserved to win "Perfect Match."
The competition was really only between three couples as Bowden and Fairthorne and Chamblin Uhlenhuth truthfully admitted that it was too early to tell if their connections were strong enough to make it on the outside.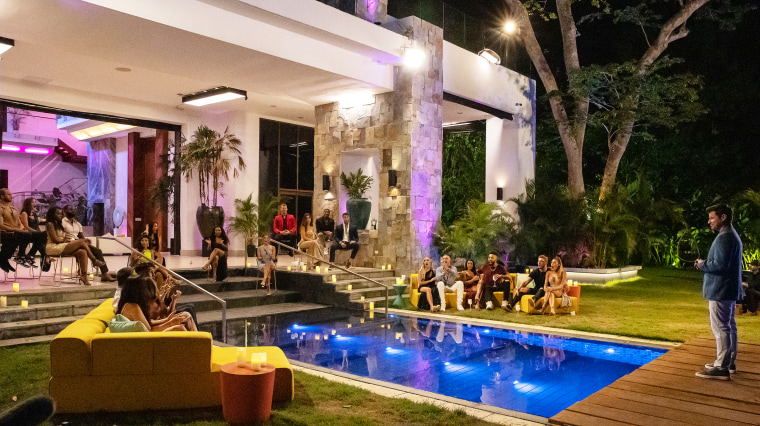 Gabriel and Hassarati were chosen as the winners and received a trip for two to anywhere in the world. Months after the cameras stopped rolling, TODAY.com caught up with a few cast members to find out if they found lasting love on the show or if their relationships ended. 
Read on to learn the current status of each couple from Season One of "Perfect Match."
Dom Gabriel and Georgia Hassarati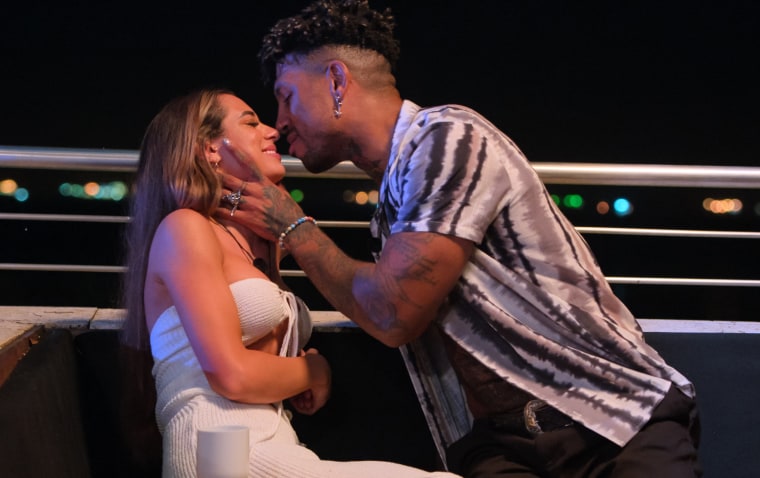 Status: Broken up
The romance between Gabriel and Hassarati couldn't overcome some obstacles they faced in the real world. 
"I think after the show there's a lot of things that you have to take into account, such as distance. And going from being in a house with cameras around you all the time is tough," "The Mole" star told TODAY.com.
Gabriel is from Toronto, Canada, while Hassarati is an Australian native. 
The "Too Hot to Handle" star shared, "I just loved my time with him and getting to know him. He's a great person and I wouldn't change anything."
Gabriel seemed to be open to them possibly rekindling their romance. "If the future has something else in store, if it's meant to be, then it's meant to be," he said. 
Chloe Veitch and Shayne Jansen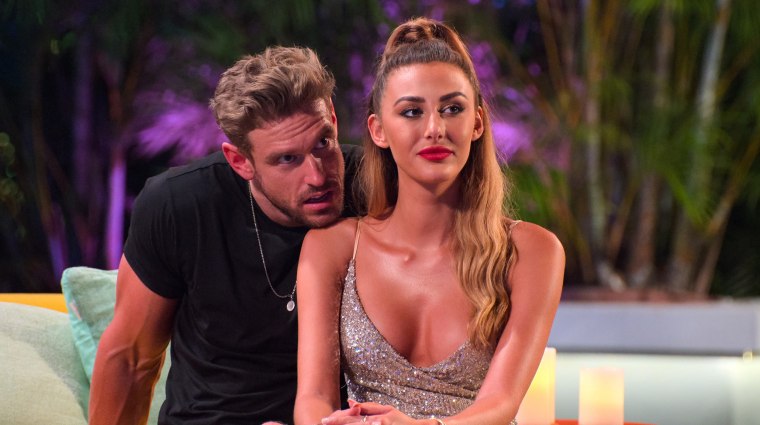 Status: Broken up
Veitch and Jansen argued on "Perfect Match" about her initially choosing to couple up with her ex Mitchell Eason, meaning the "Love Is Blind" star had to temporarily leave the villa. 
"The Circle" star and Jansen left the show together, but their connection did not last. 
"We're not together unfortunately," she revealed. "Towards the end of the episodes in 'Perfect Match,' there were some bumpy roads, up and down." 
She continued, "When I decided to make him my perfect match, I was feeling very hopeful. When we got outside of the villa, the bubble that we had around us just popped."
Just like Gabriel and Hassarati, long distance also played a role in their breakup. Veitch star is from the United Kingdom and Jansen currently lives in Chicago. 
Following their split, Veitch is looking forward to new opportunities and hasn't stopped searching for her soulmate. 
"I will find my perfect match one day," she said. 
Joey Sasso and Kariselle Snow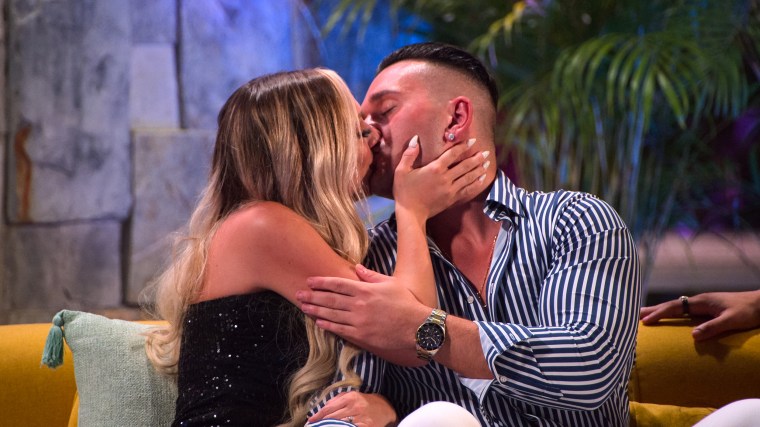 Status: Broken up
In the season finale, Sasso got down on one knee and proposed to Snow. She immediately said "Yes!" and the two later celebrated with their fellow cast members. 
After leaving Panama, the couple decided to end their engagement. 
"We both sort of agreed right now we need to step away from each other," Sasso shared with TODAY.com. "That's for the best, but her and I have so much love for each other." 
Like the other "Perfect Match" finalists, he pointed out the challenges of continuing a relationship in the real world. 
"When I was there, I was like, 'This is the perfect person I want to spend the rest of my life with.' When you finish filming, you go back to reality. There's a lot of life things to deal with," he explained. 
Although they broke up, Sasso and Snow still talk.  
"We have been such good friends for such a long time. And as of right now we're really working on repairing the friendship before anything else," he said.