Yes, he stars in the year's buzziest show. But for Pedro Pascal, 47, there are drawbacks for being the center of "The Last of Us" on HBO.
In his opening monologue for "Saturday Night Live" on Feb. 4, the Chilean-born actor joked about them. The show's post zombie-apocalypse setting isn't exactly a pleasure cruise — especially compared to what the cast of "The White Lotus" got to enjoy, filming in luxury resorts in Hawaii and Sicily.
"For some HBO shows, you get to shoot in a five-star Italian resort surrounded by beautiful people," he said. "But I said no. That's too easy. I want to shoot in a freezing Canadian forest while being chased around by a guy whose head looks like a genital wart."
Pascal's role in "The Last of Us" as Joel has clinched his ascension into stardom, and it took a career of milestone roles to reach this point. Notably, he starred in "Game of Thrones" and "Star Wars," two legacy franchises, and other TV shows and movies over the years.
Here are some of Pedro Pascal's most notable roles.
Joel in 'The Last of Us'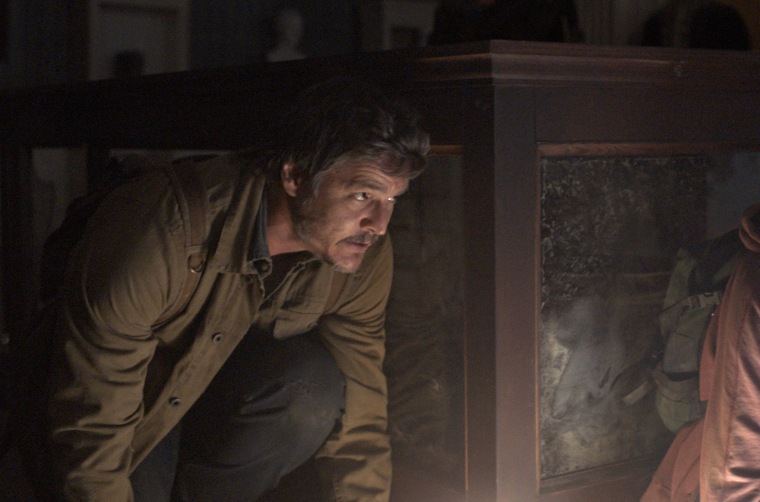 Pascal stars as Joel in "The Last of Us," a TV adaptation of a popular video game. Joel is a grieving dad who, years after the world as he knows it ends, embarks on a potentially civilization-saving mission.
The show has received backlash for casting diverse actors in roles that were originally written as being white, according to Yahoo Entertainment. For example, Sarah, Joel's daughter, is playing by Nico Parker, who is Black, though the character is white in the game.
Pascal responded to the backlash last month and sarcastically told the outlet "sorry."
"You can't make everybody happy," he said. "The game is very, very innovative in its inclusiveness, so really, it's a way of honoring the original source material the way that Craig (Mazin) and Neil (Druckmann) have gone about casting and telling this story."
Oberyn Martell in 'Game of Thrones'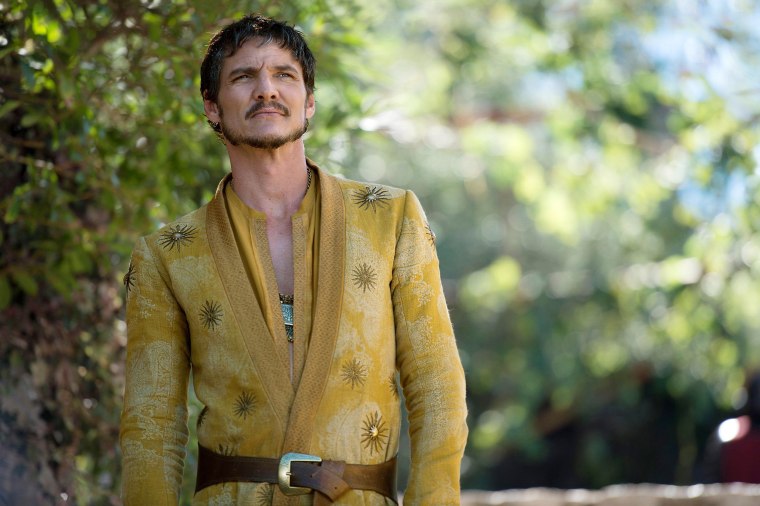 Pascal starred as Oberyn Martell in "Game of Thrones," a promiscuous prince who makes a grand entrance and memorable exit in Season Four. Bella Ramsey, Pascal's co-lead in "The Last of Us," is also a "Game of Thrones" veteran, joining in Season Six as a young leader of a northern family.
Pascal told Entertainment Weekly in a joint interview with her published last month that he remembers how comfortable his wardrobing was compared to Ramsey's hefty coats.
"My experience with 'Game of Thrones' was incredibly romantic," the actor told EW. "My costume was probably a lot more comfortable than Bella's, and the locations I shot in might have been much more comfortable. But she was young enough to deal with an uncomfortable costume, I think."
Pascal said he and Ramsey became closer as a result of working on the other HBO hit.
"I feel like it made us come from a family without knowing each other already," Pascal said. "To have two characters that the fans liked make their entrance and make their exit is parallel for the both of us and a kind of bonding thing before we even got a chance to bond. So, yes, I am grateful for that."
The title character in 'The Mandalorian'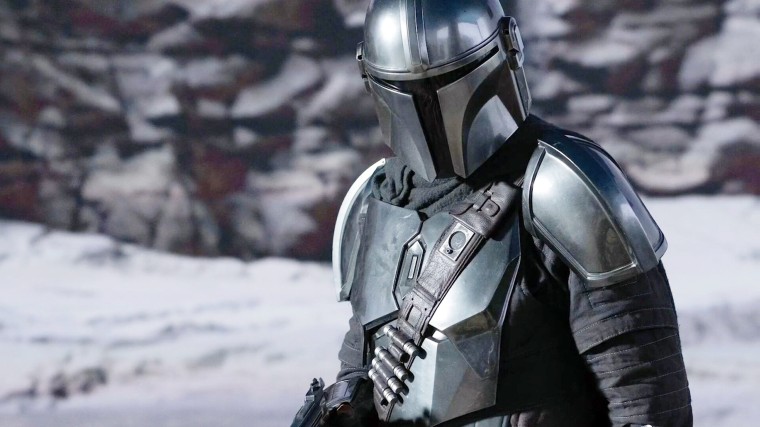 Pascal plays a no-nonsense intergalactic hero in the Disney+ Star Wars series "The Mandalorian." Even though it's one of his more prominent roles, Pascal said in his "Saturday Night Live" opening monologue that people don't always recognize him in it, given the costuming.
"I'm still getting used to people recognizing me," he said. "The other day, a guy stopped me on the street and said, 'My son loves 'The Mandalorian.' The next thing I know, I'm FaceTiming with a 6 year old who has no idea who I am because my character wears a mask for the entire show.
"So the guy is like, 'Just go the Mando voice.' But the Mando voice is like a bedroom voice. Without the mask, it just sounds porny. So people walking by on the street just see me whispering to a 6-year-old kid, 'I can bring you in warm, or I can bring you in cold.'"
Maxwell Lord in 'Wonder Woman 1984'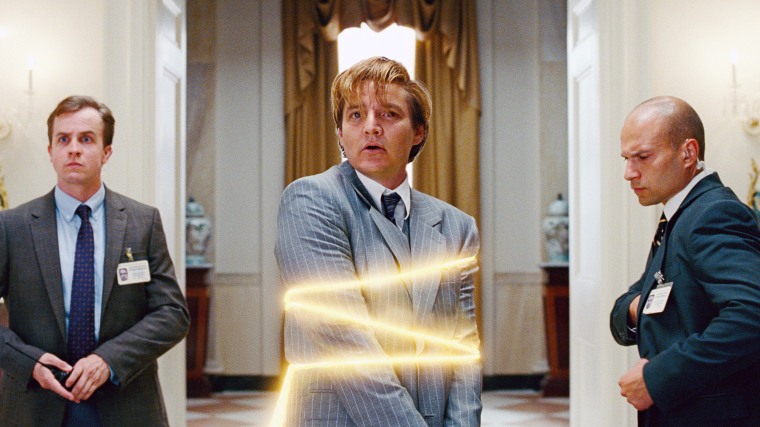 Pascal plays ruthless villain Maxwell Lord in DC's "Wonder Woman 1984." Speaking to Entertainment Weekly in 2020, Pascal said his character embodied the greed of the '80s.
"Get whatever you want, however you can, and you're entitled to it at any cost," he said of Lord's ethos. "What's brilliant is to humanize that, to build a whole character around the concept (of greed). That's not something that I've seen before."
Additional movie and TV roles, including 'Buffy the Vampire Slayer'
Ironically, given his "Last of Us" fighting zombies, Pascal played a young man in "Buddy the Vampire Slayer" who gets turned into a vampire. Go far back enough, you can also see him in "NYPD Blue" (2001) and "Law & Order" (2008 and 2009), when he was just getting started.
He's also been in the movies "Kingsman: The Golden Circle," "Prospect," "Triple Frontier" and "If Beale Street Could Talk."