Pedro Pascal is clarifying why he rests his hand on his chest on the red carpet.
On April 28, Pascal made this gesture while posing for pictures with his "Last of Us" co-star Bella Ramsey at the Los Angeles FYC Event for the show. In a clip shared by Deadline, Ramsey turns to Pascal and notices his hand placement, then mimicks him, but "The Mandalorian" actor wanted Ramsey to know why he does this.
He smiles at his fellow "Game of Thrones" actor and asks if Ramsey knew why he makes the gesture.
"My anxiety is right here," he answers as he pats his chest.
This isn't the first time the actor has been photographed with the same pose.
Just days later on May 1, he did so at the Met Gala, although it largely went unnoticed because his shorts broke the internet.
In March, while attending the 2023 Vanity Fair Oscar Party on March 12, Pascal was spotted with his hand over his chest while sporting a black suit with a white button-down shirt.
The "Narcos" actor also did the gesture over his off-white jacket at the Venice International Film Festival in September.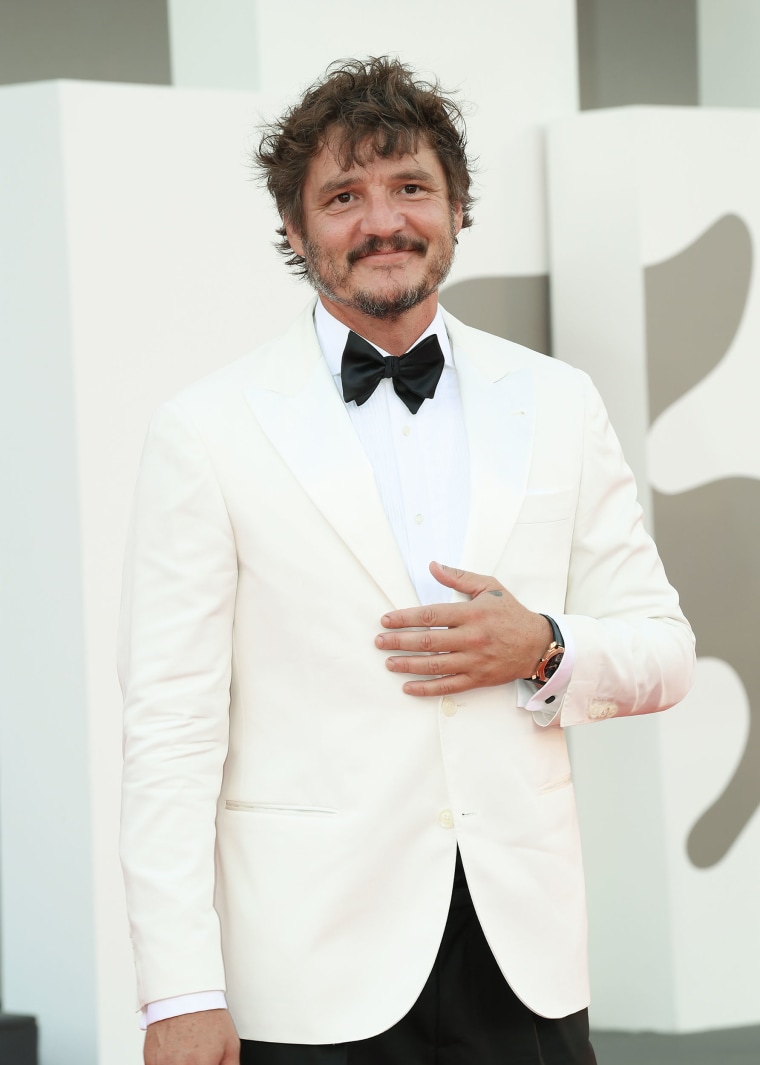 The actor catapulted into a new level of stardom in the last several months following the release of "Last of Us." Since then, he's gone viral multiple times on the internet, from becoming a sandwich-eating meme to having a fashion moment on the Met Gala red carpet.
He told Esquire last month that at this point in his burgeoning career, he doesn't know what's next. He just knows he wants to stay himself.
"What's next? I have no f---ing idea," he told the outlet. "I just hope that I have the maturity to not chase something that would mean more from the outside."