"Wheel of Fortune" viewers who thought they have seen it all during the show's lengthy run were in for a surprise when they didn't see something on the April 26 episode.
Host Pat Sajak was nowhere to be found during the bonus round. He wasn't sick or in the midst of a contentious contract dispute, though. It turns out he swapped places with announcer Jim Thornton, who has an unbelievably big fan in the woman who made it to the bonus round.
You don't need to buy a vowel to begin to uncover the puzzle here, either.
While Sajak met the contestants at the top of the show, one of them, Sarah, explained her affinity for Thornton.
"I love Jim Thornton so much," the New Hampshire resident told him. 
"And how could someone not? His voice? So soothing and energizing," she continued. "He's hilarious, and he just is such a good person. And when he's not on the show, when I don't see his face, I just hear his voice, I worry about him. So, I'm so glad he's here."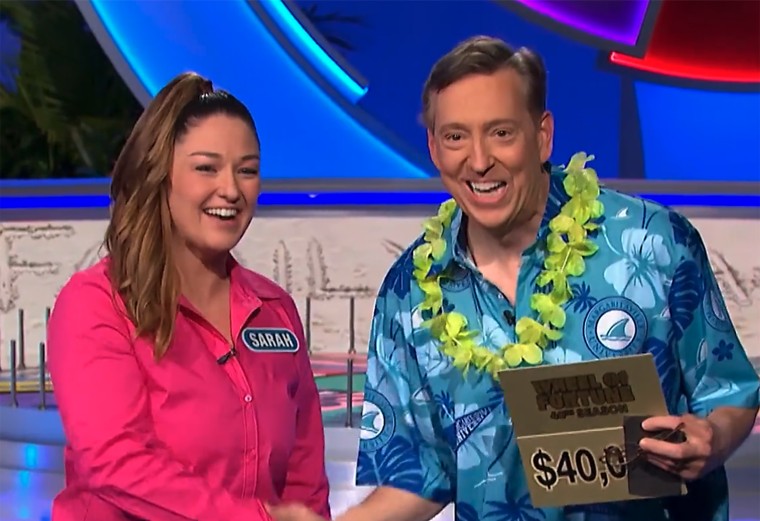 "Did any money change hands at all?" Sajak joked, prompting Thornton to say there was no sort of chicanery involved.
"I just love him," Sarah added.
Sarah advanced to the bonus round, and when the show returned from commercial, viewers saw Thornton hosting, instead of Sajak, and no mention of why he wasn't there.
While Sarah didn't win the big prize, she kept a smile after appearing with Thornton.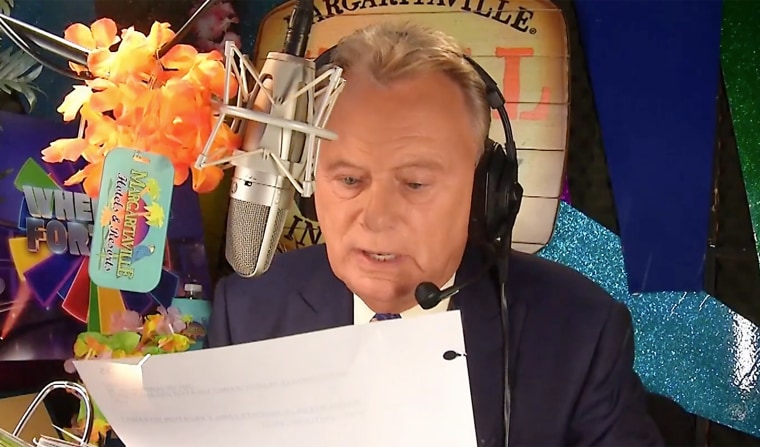 "I had so much fun. We got to do it together," she said before they shook hands.
"I'm starstruck," Thornton said a few moments later, while putting his arm around her.
A few seconds after that, the camera honed in on Sajak, who was working Thornton's job as announcer, reminding viewers about the bonus puzzle and to log on to the show's website for the chance to win a family vacation.
Order was quickly restored to the "Wheel of Fortune" universe, though, when Sajak returned to his more familiar role.
"Did I miss anything?" he deadpanned to Vanna White when he returned to the stage as the episode drew to a close.