The Bella twins are no longer going by their stage names.
On the episode of their SiriusXM podcast, "The Nikki and Brie Show," released Wednesday, March 15, Nikki and Brie Bella revealed they are officially going to use their birth names, Nikki and Brie Garcia, going forward.
"Today, we are officially from here on out the Garcia twins," Nikki Garcia said on the show, in addition to announcing their departures from WWE after signing with the company in 2007.
Nikki Garcia explained that a lot has happened in the past couple of years, and now that she and her sister are approaching their 40th birthday in November, they are ready for something new.
"We're mothers, we're entrepreneurs. We're executive producers. We're starring now, we're hosting shows. And when our contracts came up with WWE, mutually we all knew we just needed to head into this new chapter," she said.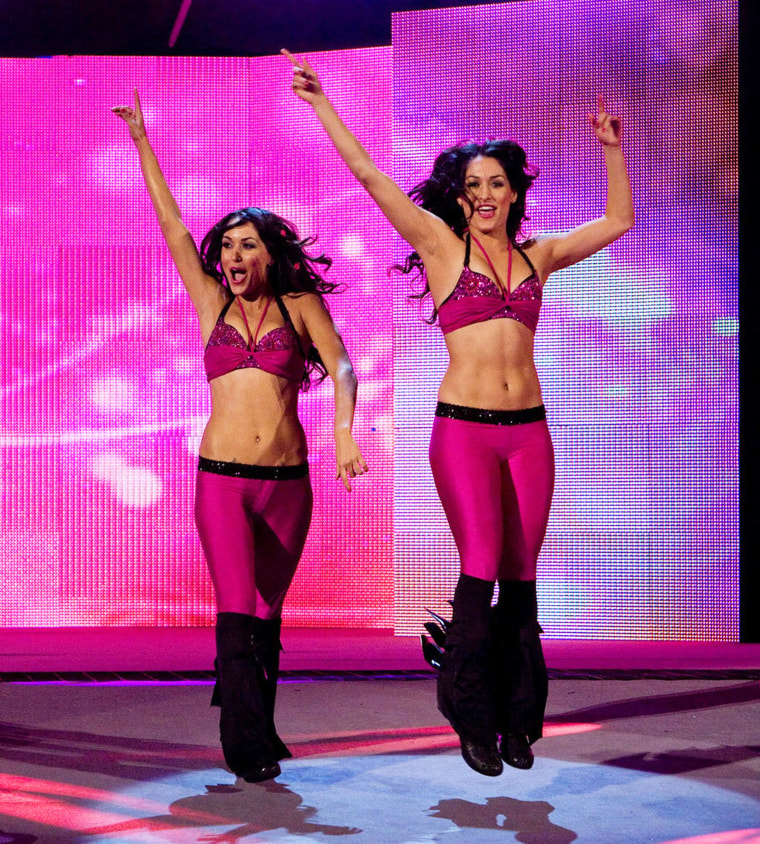 The Garcia twins, whose full birth surname is Garcia-Colace, then looked back on their time with WWE and said they wanted to thank the characters they played in the ring because the characters helped them get to where they are going in life.
"I just want to thank Brie Bella. Brie Bella, the character that — the name, all of it. That I have been the last, you know, pretty much almost, I don't know, 16, 17 years. I am so excited to close that chapter on Brie Bella," Brie Garcia said. "Put that book to the side and open up a new one and see what Brie Garcia's going to do next."
Nikki Garcia added, "And I am so beyond grateful for Nikki Bella — Nikki Bella, whoa. She empowered me. She inspired me. She truly made me become fearless and the road that she has paved and what she's done for women and the youth and will continue to do just as Nikki Garcia."
The Garcia twins also posted a video on Instagram of themselves walking through a door and captioned it, "Welcome to our next chapter!"