To Nia Long, Will Smith was always a "joyous person" in the face of the pressures of his career.
The "Empire" actor, 52, opened up about her memories of working with "The Fresh Prince of Bel-Air" star in a recent interview with Yahoo! Entertainment.
"I just remember that Will was this energetic, goofy, funny guy that was obsessed with playing golf and sneakers," she said. "And he was just the happiest person. He was like Disneyland. I love him and I will always love him."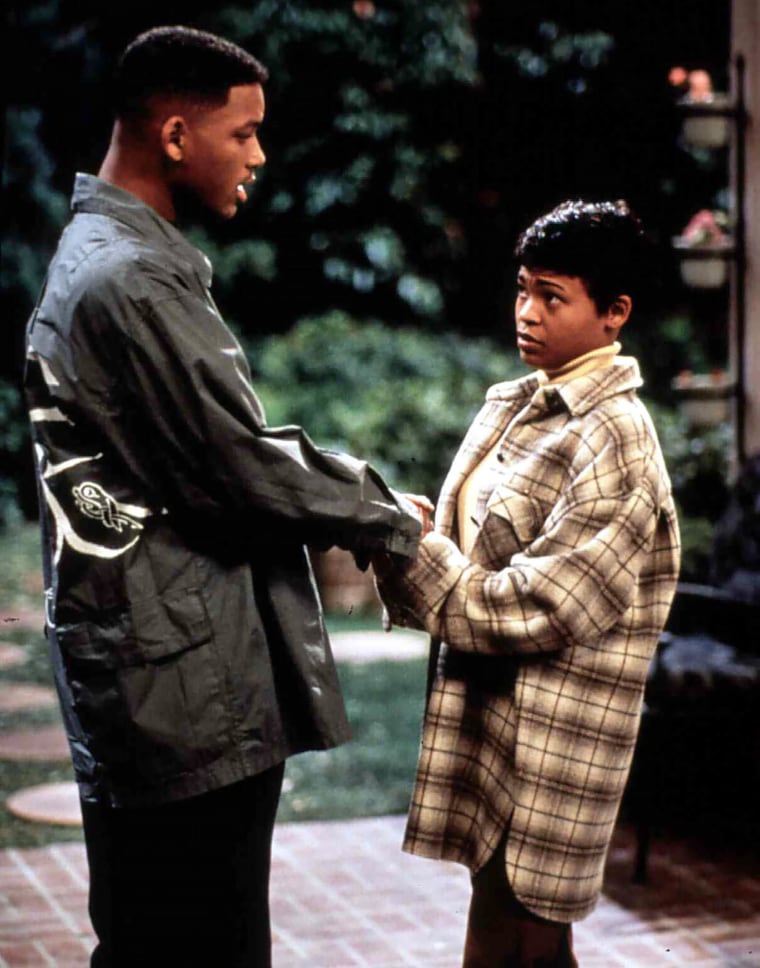 Long, who played Will's love interest, Lisa, during the fifth season of "The Fresh Prince of Bel-Air," also reflected on the burden she believes Smith has carried over the years due to his immense fame.
"He's had an incredible career, and he's carried a burden for many years to try to represent what perfection looks like or achievement looks like," Long said. "And I don't think that, at least when we were growing up, there was room to be human. And I think he's now able to be human."
It's been nearly a year since Smith's infamous slap, when he walked on stage at the Oscars and struck Chris Rock after the comedian made a joke about Smith's wife, actor Jada Pinkett Smith. 
After the incident, Smith resigned from the Academy of Motion Picture Arts and Sciences and was banned from all Academy events for 10 years.
While Long did not refer directly to this incident, she discussed the challenges Smith faces.
"He's a joyous person," she said of Smith. "But I think we all have our moments in life where we have to reconcile things that maybe we suppress. And I think it's hard growing up in this business and being front and center every day, all day."
Long has previously shared her sadness about the Oscars incident.
"I checked on him and Chris, because I'm friends with both of them," she told The Hollywood Reporter in December. "That was hard for me, because those are like my brothers, both of them."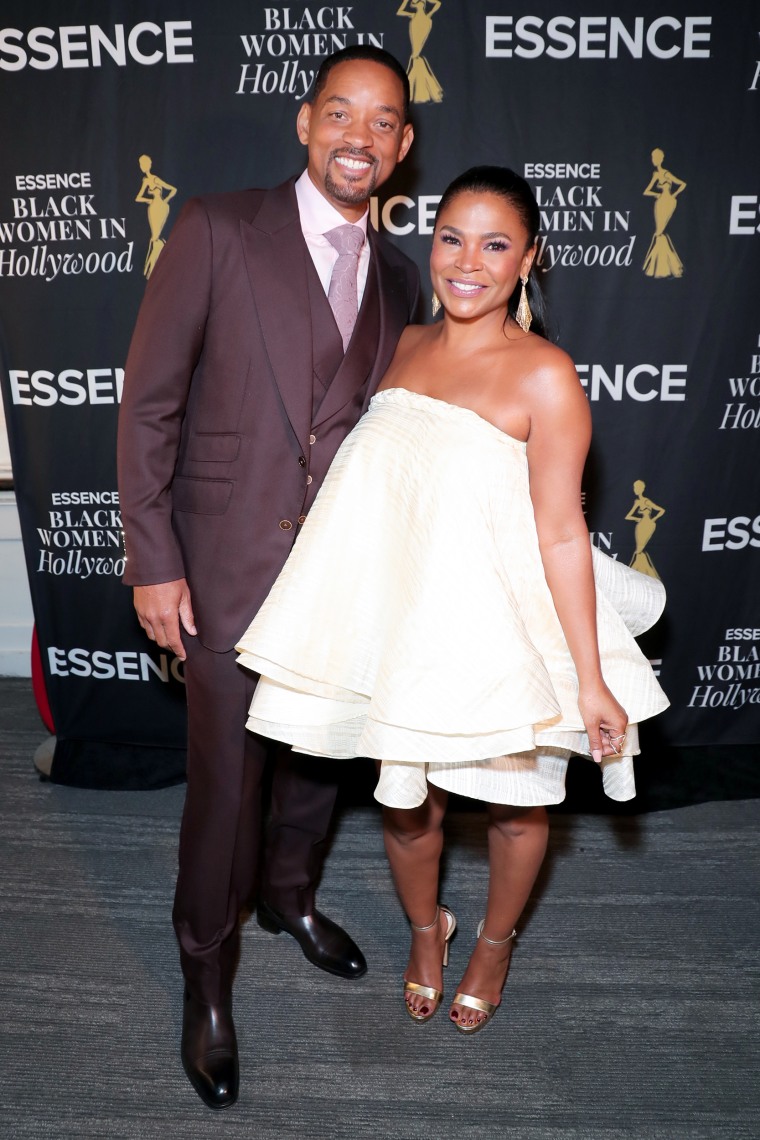 "I guess my prayer is that they can come to a place where they can at least be civil with one another and make peace," she added.
Long also shared to Yahoo! Entertainment that she feels grateful for her own "anonymity," allowing her to walk down the street without being chased by paparazzi. 
"I appreciate that about my career," she said. "It's the thing that allows me to stay connected to the people and to be human and not try to be this perfect being."
She then grew emotional as she talked about recent tough times in her own life. 
Late last year, the "Love Jones" star split from her partner of 13 years, Boston Celtics head coach Ime Udoka, after he allegedly had an affair. 
"I've had some pretty devastating moments in my life over the last couple of months and I've had to just say, 'It's all right. You'll pick yourself back up…' Oh my God, I'm about to cry," Long said. "You pick yourself back up and you keep it moving."