There are some who defy labels — not because they're too good for them, but because words are just too simple to describe them. They're more than that.
This is Murray Hill. 
At 50 years old, Hill is a longtime, beloved cabaret performer in New York City who has been dominating stages for the last 25 years. But despite being a pioneer and powerhouse in the local LGBTQ and burlesque communities, his impact wasn't quite felt outside the city limits. Sure, he's performed in Australia and nationally toured with Dita Von Teese, but still, Hill was mostly a New York novelty.
Until now. 
Currently starring in three shows — one helmed by Amy Schumer — on three different networks, Hill is seriously having a moment, and he doesn't seem to be letting up anytime soon.
"The gatekeepers, the people to take you to the next level, they would tell me, 'You're original, you're great, you have a big following, you have a name in theater and the city but we don't know what to do with you,'" Hill told TODAY at 30 Rockefeller Center.
"So being original, new, groundbreaking and very much your own person, a unique individual, was a detriment to me. It closed doors at first. There was no frame of reference and still isn't but finally, culture is catching up."
From Bingo to burlesque
Originally from New England, Hill grew up as a "full-blown tomboy" amid a conservative and Catholic backdrop. In pre-K, he was cast with other girls as a cornstalk in the school play, but Hill wanted to be Bingo, the farmer. Told he couldn't because Bingo was "a boy's role," he persisted. He got the part.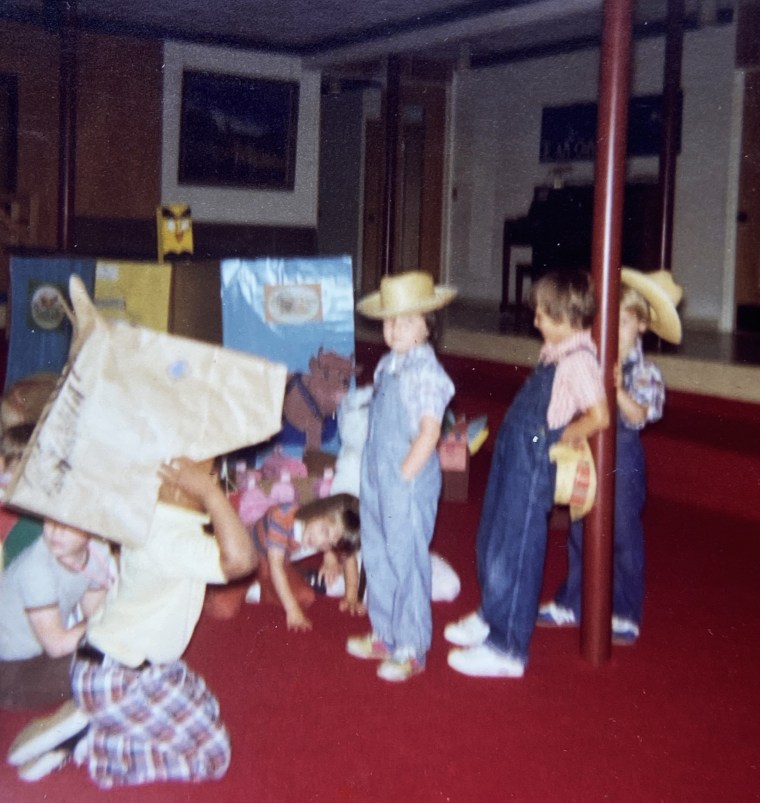 Later in middle school, when it was time for the sexes to be split between home economics and wood shop, Hill made sure he was put in shop. Everyone just assumed he was a boy in many ways, but teachers and administrators were confused on what he presented in class and what was listed on his attendance sheet. "They put me in a special program to try to make my voice sound more feminine," he said.
His home life wasn't any easier, but he quickly became attached to the arts — photography specifically — and this got him out of his rigid and constricting household and to college at Boston University.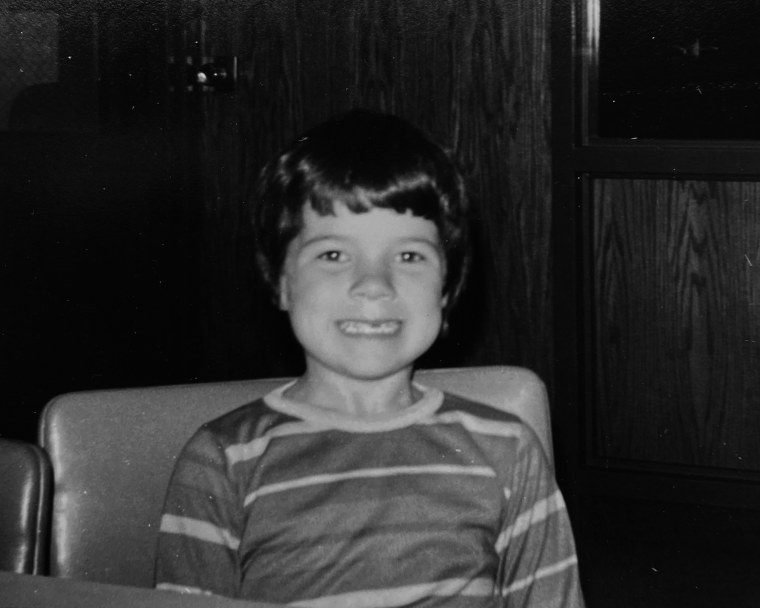 "I became obsessed with going to drag clubs," he said. "I pretended I worked at the newspaper, the Boston Phoenix, and I had my documentary camera. I went into these clubs, and I was just blown away by the whole world of it."
During a night out at a gay bar in Boston in the early 1990s, Hill photographed drag icons in town from New York — Lypsinka, Girlina and Lady Bunny — legendary performers he would share the bill with decades later into his career.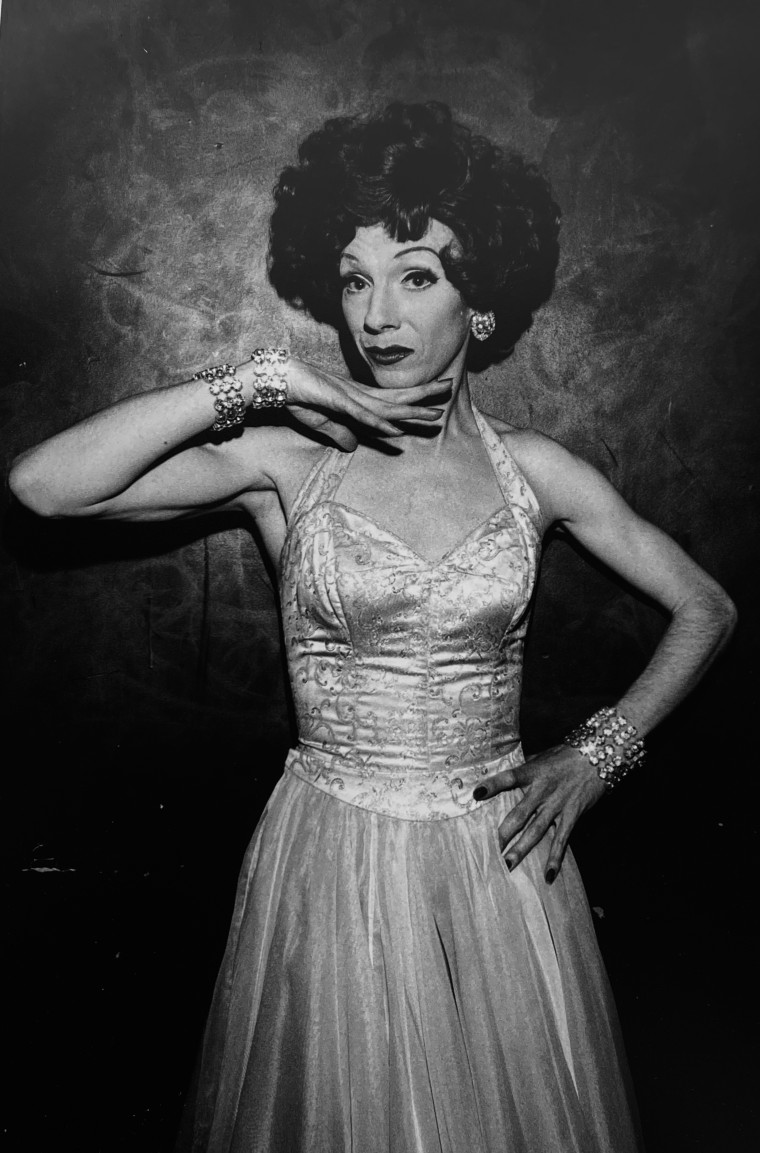 "I wasn't even out as anything," he said. "I was just absorbing this whole culture. I loved the community aspect of it. Life sucked on the outside but in these gay clubs, it was fun. It was joyous. It was campy, and I loved camp. People took care of each other. So over time, I realized that I was enjoying and loving this entire environment. But still, I didn't see anyone represented like myself."
After moving to New York City to pursue a graduate degree at School of Visual Arts in photography and media, one moment two weeks after his arrival on the Chelsea piers (a hot spot for LGBTQ revelry) really put things in a new perspective.
"I saw everyone taking pictures but it was all gay men and drag queens. Where am I?" he asked himself. "What's on the other side of this spectrum? Meanwhile, all this stuff's brewing inside me unconsciously. It's all coming together."
Hill soon discovered a Meatpacking District hot spot called the Hershey Bar that had a lesbian night featuring a drag king pageant. He snuck in, pretending to be a photographer for the Village Voice. It was then he saw drag kings for the first time, but it was all so serious and heavy, steeped in masculinity. This is when he had an idea that he could become an amalgamation of camp from the drag queens paired with the toughness of the kings.
Murray Hill was born.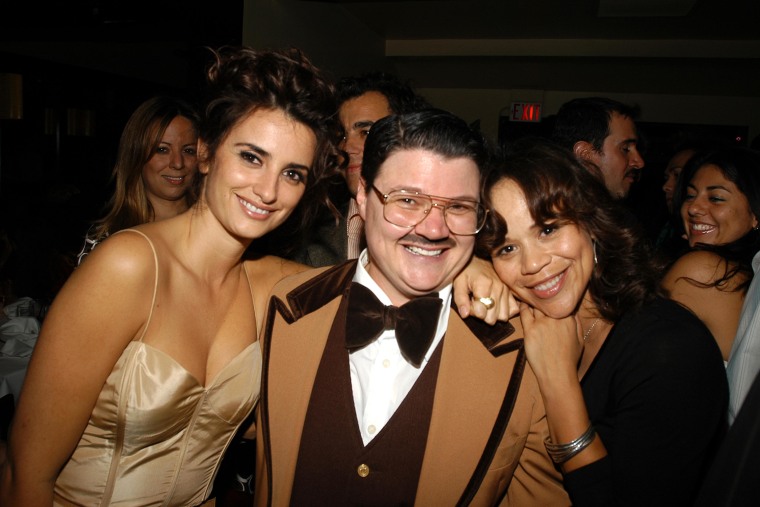 Starting as a cigarette guy and then a fat Elvis impersonator, he began snagging hosting gigs left and right, building a name for himself in nightlife. A self-proclaimed "Lounge Lizard," he crafted a persona as a showbiz type of hustler who was more smooth-talking, pomp and circumstance than actual talent. He even ran for mayor of New York in the mid-'90s. (He got 341 votes, according to him.)
"Murray's always been in straight scene, gay scene and all the different scenes," he said. "When I ran for mayor, I actually ran out in the streets of Midtown. I was this person in mainstream but also I would go do the underground clubs, like every f---ing night."
'I'm the longest overnight success story in show business'
Hill's cabaret shtick — especially his residency at Joe's Pub — found him backstage with the likes of many Gay Gotham luminaries, from Justin Vivian Bond to Joan Rivers. It's in this circuit he met Bridget Everett, another rising star on the cabaret scene of New York. Both odd ducks who didn't quite fit into the formula of mainstream entertainment, the two hit it off instantly.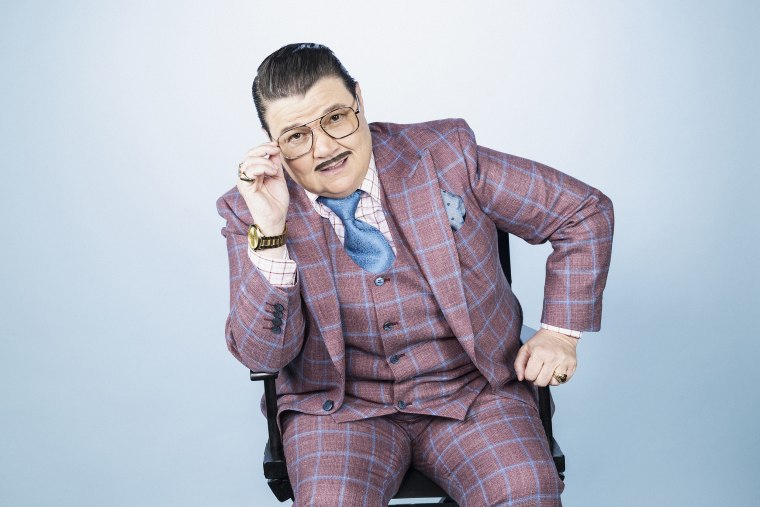 "Murray gave me one of my first gigs in New York and we've been friends ever since," Everett told TODAY via email. "It's been about 20 years now of lifting each other up, rooting for one another and being each other's showbiz sounding board."
So when it came time to cast her new show, "Somebody Somewhere," on HBO, Everett instantly turned to him.
"You can't help but fall in love with Murray … onstage and in 'Somebody Somewhere,'" she said. "He has charm and warmth that is undeniable, and is very fast on his feet with a zinger. The world is better off for having Murray in it. I'm thrilled his audience reach has expanded because of our show. He is our secret weapon and we're lucky to have him."
In "Somebody Somewhere," Everett is a down-and-out 30-something struggling to get by in Manhattan ... Kansas. She ends up finding her crew of queer misfits that includes Fred Rococo (Hill) — an agriculture educator who hosts a hodgepodge queer variety show in an empty church at night. (The show premiered with strong reviews, and is getting a second season that begins filming in May.)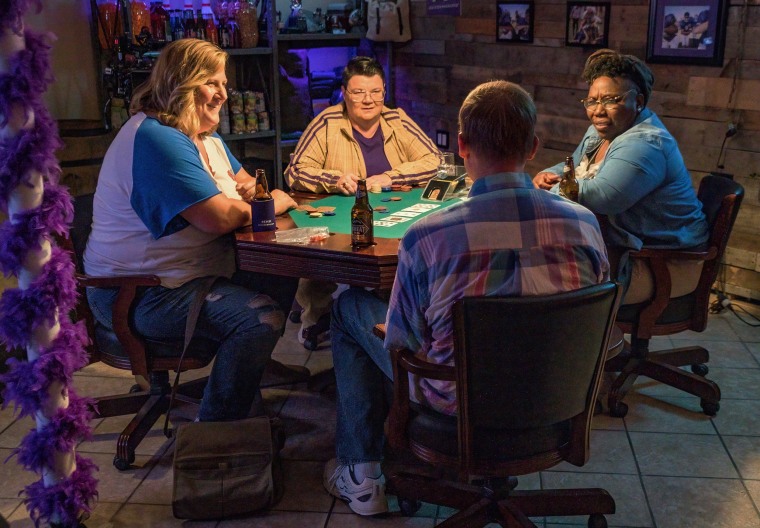 "You don't see people like him on TV, which is a shame," Everett said. "We've talked about it at length. I'm so happy that is changing and that Murray, who's long deserved this opportunity, is finally getting it."
Hill's sexuality and gender identity are left ambiguous for the viewer in that project. This is also what happens in "Life & Beth," the Schumer-helmed dark comedy on Hulu that he also stars in. On top of all this, Hill is also featured on the new Fox sitcom "Welcome to Flatch."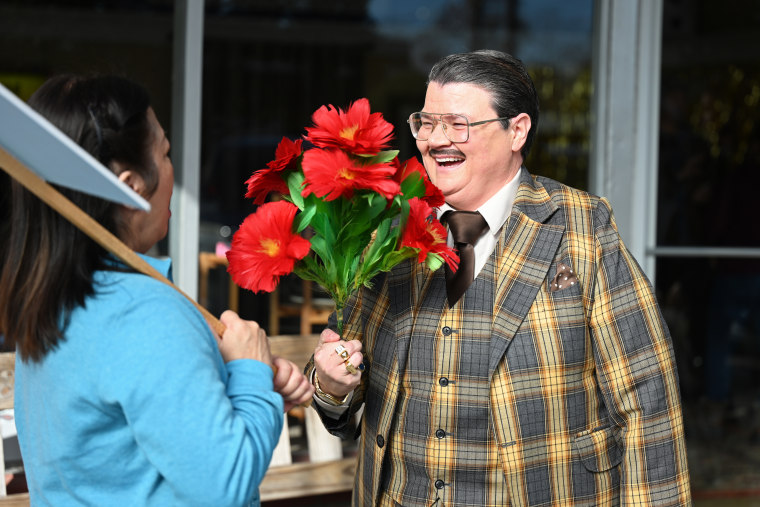 When asked to divulge about Hill, Schumer — who was preparing to host the 2022 Oscars — simply told TODAY via email, "Manhattan's best kept secret no more." 
Of all this happening seemingly at the same time, Hill said, "I'm the longest overnight success story in show business ... longest and oldest."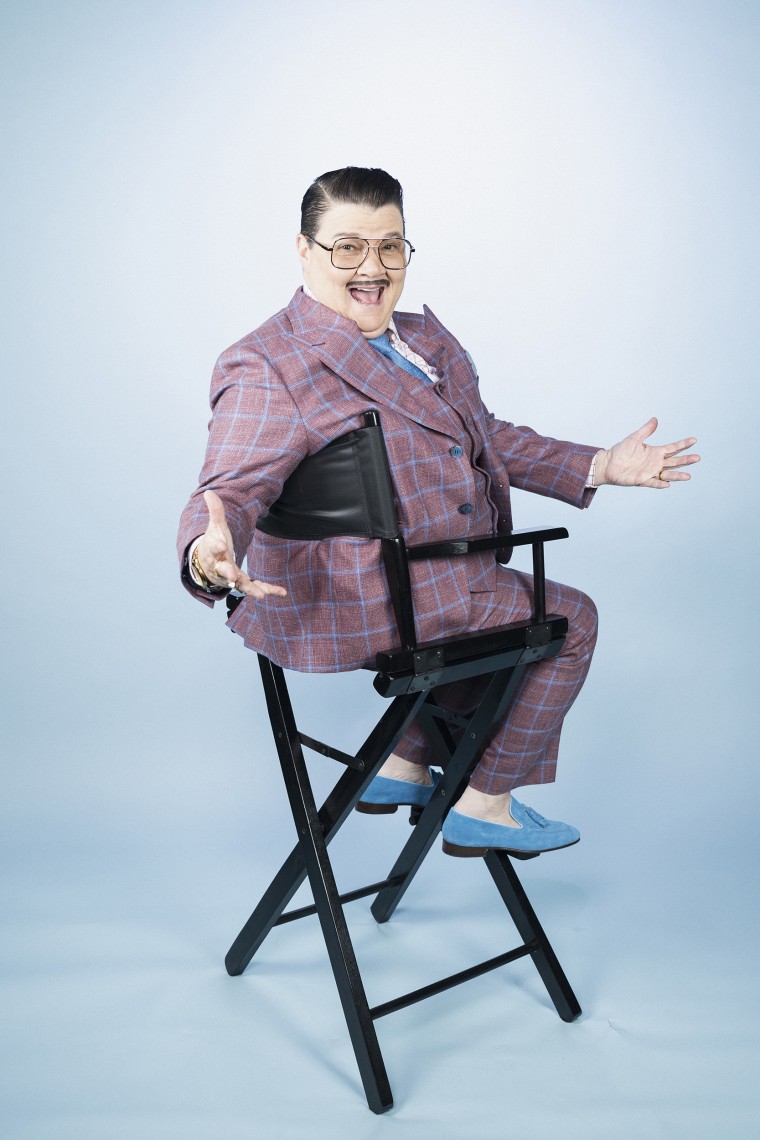 'Everybody showed up for me'
But it hasn't been all bright lights, big city for him. In November 2021, on his 50th birthday, which happened to coincide with Thanksgiving, Hill lost everything when a fire at a neighboring building burned his apartment of 20 years in Brooklyn.
"It was just like the rug pulled out," he said. "No home all of a sudden. No place to go. And then my things you know, it's crazy how much things make you feel comfortable and secure. It's still f---ing with my head now."
Used to using his social media to further the illusion of his character, for the first time Hill had to turn to it for a different reason: to be vulnerable and ask his community, the community he had supported so many times over the years, for help.
And of course, they answered. A GoFundMe was launched and raised more than $100,000, not only benefiting Hill but some of his neighbors as well.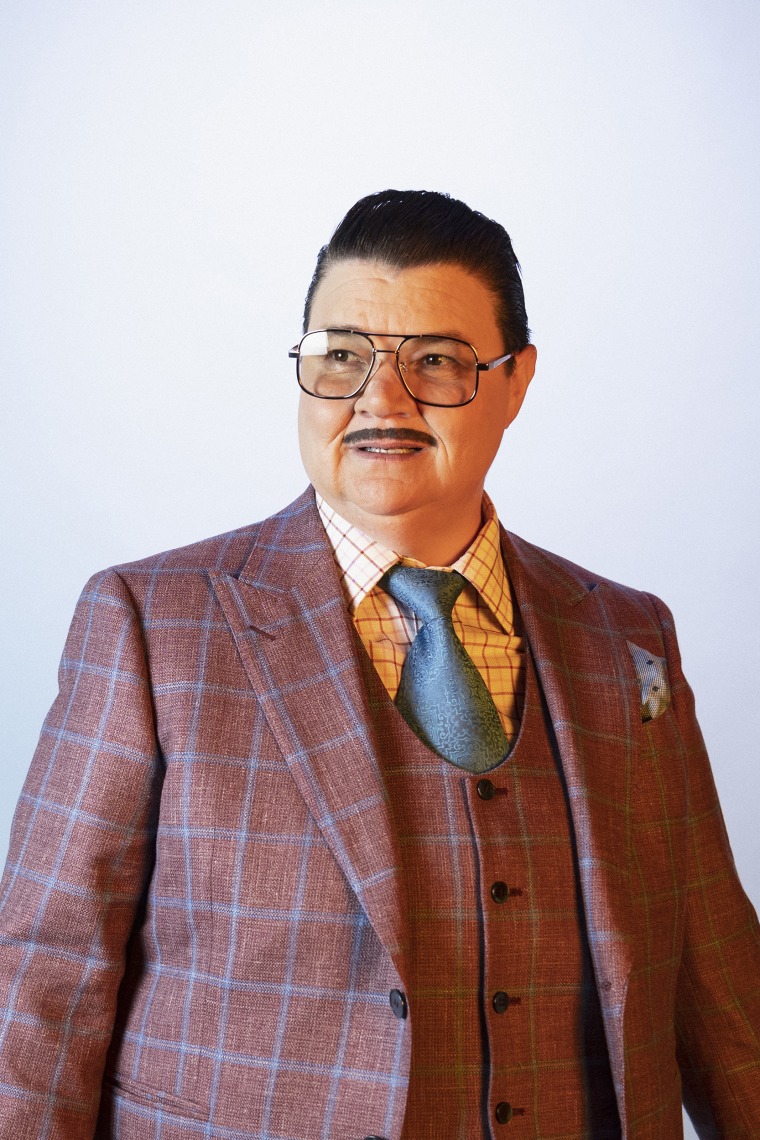 "Everybody showed up for me," he said, holding back tears. "Everyone, except my own biological family. The touching part was it goes back to that community feeling within the clubs in Boston. This world — this queer community and world that I created, am a part of and lived in — is what helped me out and literally saved me."
When hearing this harrowing story, you can't help but feel Hill's heart. That happens to be exactly the thing he wants to be most known for.
"I'm not about labels and definitions," he said. "It's more powerful to just be this person and lead with that. Let's see the heart first."