From being child actors to raising children, Melissa Joan Hart and Soleil Moon Frye have remained best friends through it all.
The former "Sabrina the Teenage Witch" stars told TODAY.com their "beautiful" longstanding friendship has kept them buoyed in a notoriously competitive industry.
Their friendship's secret, in five words? "We build each other up," Frye says. As Hart puts it, they don't "do" competition.
"We really want each other to succeed in life as parents, as women that are so career driven," Frye says, adding that they both equally feel one another's wins and losses.
"In our industry, there can be people that go on the defensive or feel competitive and that's never been our thing," Hart adds. "We just don't do that."
With Hart in Nashville and Frye in Los Angeles, the duo says they rely on phone calls and texts to stay in touch. Whether it's "six months or six minutes," they're able to "pick up wherever (they) left off," Hart says.
"I think that the important thing is we both reach out. She just sends me a text, 'Thinking of you,' that kind of thing ... then I'm coming to LA and I'm like, 'What are you doing?'" Hart continues.
Hart and Frye met as kids in Hollywood, long before starring as roommates in "Sabrina the Teenage Witch" in their early 20s.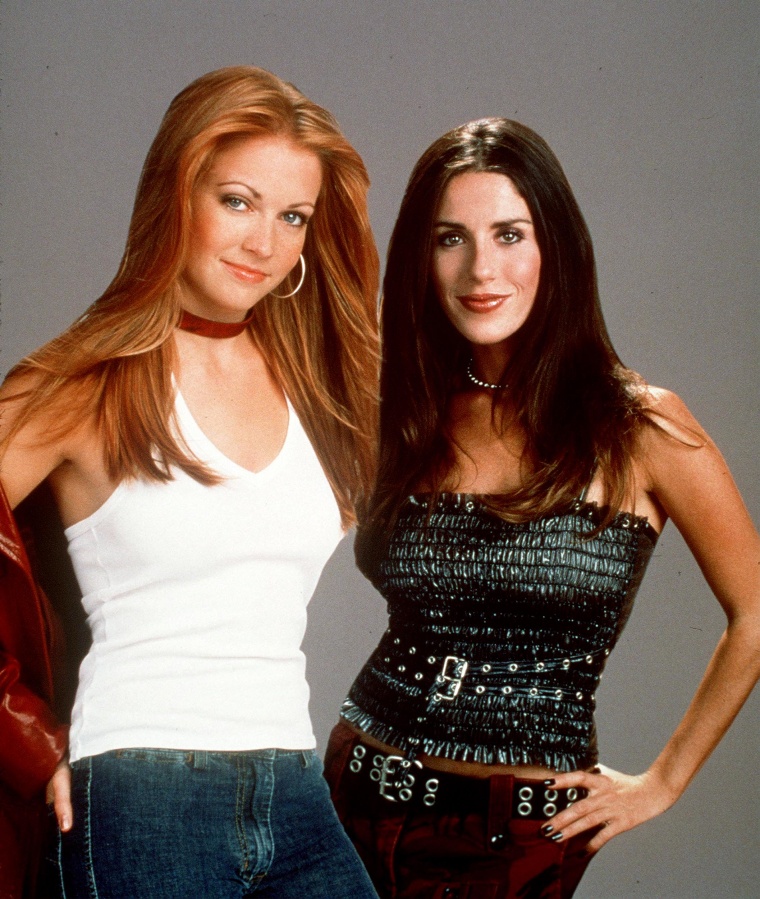 Their rise to '90s fame was aligned and eventually, Hart and Frye married and started families around the same time, too. Hart is a mom of three; Frye has four kids.
"I was pregnant when she gave birth to her first. I just found out I was pregnant (while) waiting to see the baby, little Poet," Hart recalls. "Seeing your friend hold their babies you're like, 'What's going on?' And then you're like, 'I'm next.'"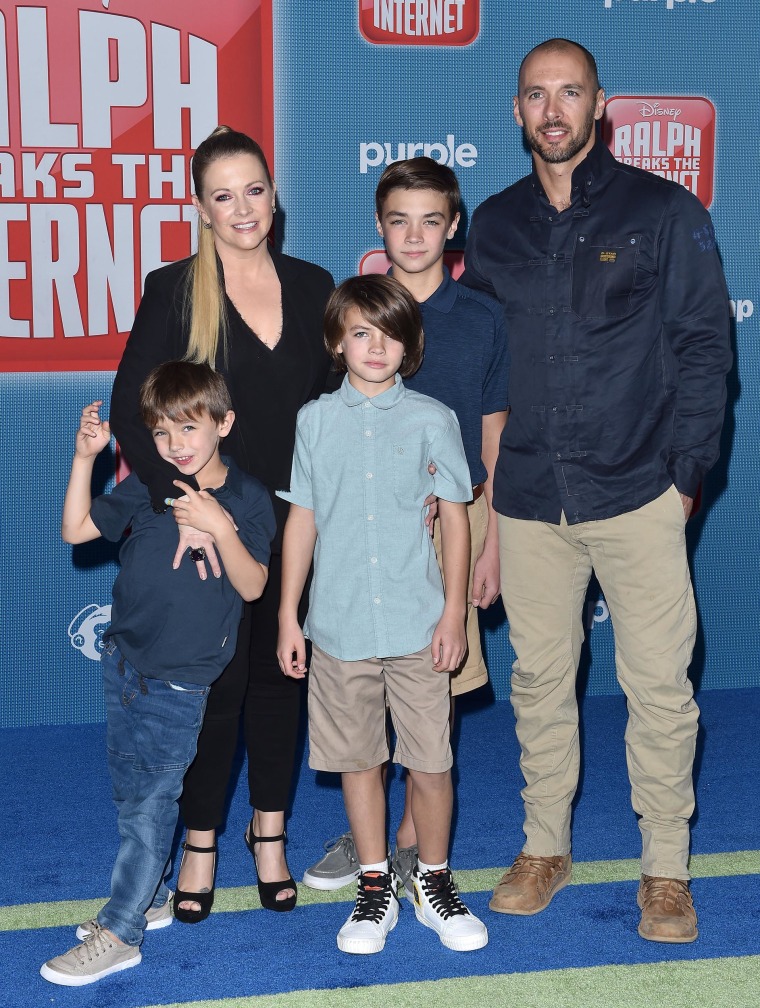 Hart explains that their second children were born a week apart in 2008, which aligned perfectly with her promoting her new ice cream shop and Frye premiering a children's book.
"So there's all these pictures of us with our bellies and our babies — like our oldest and then our 2-year-olds," Hart adds.
The actors' kids grew up together, they say, and have caught glimpses of their mothers on television. Though Hart says watching mom act can be a tough sell for her three sons.
"My kids are always kind of rolling their eyes like, 'Oh, you just want to show us your movies and your show," Hart says. "I'm proud of some of them!"
Hart says she recently had to watch an episode of her former show, "Melissa and Joey," to remember the plot line for an episode of her podcast. As she was watching at home, her son happened to walk in, and jokingly accused her of enjoying her old shows just to see herself.
"He sits down he starts watching and the second episode starts. He keeps watching. Another kid walks in goes, 'Oh, you're watching yourself.' And he's like, 'Shut up, it's really funny!' And I was like, 'He likes it! He likes it!'" Hart says, calling it a "proud mom moment."
Now, Hart and Frye's roles as moms inform the projects they take on. They're joining forces for a new Lifetime film, "I Never Thought to Ask: A Mom's Quest for Answers," which gives an in-depth look into what parents should know about meningitis B. The movie was sponsored by GSK, the pharmaceutical company behind the Ask2BSure meningitis B awareness campaign, and Hart and Frye are both paid spokespersons for the company.
In the documentary-style film, Frye goes on an "incredible journey," telling the "heart wrenching" stories of families that were impacted by meningitis B and speaking with doctors to learn more about the disease.
"Although uncommon, it is a deadly disease," Frye said during the TODAY appearance.
According to the Centers for Disease Control and Prevention, young people ages 16 to 23 are most at risk of meningitis B infection. Even when treated, meningitis B kills 10 to 15 infected people out of of 100, per the CDC.
Parents might also assume that their child is protected from the potentially fatal disease from receiving a vaccination at a younger age for another meningitis group. However, the meningitis B shot, specifically, has only been available since 2014.
"I really had thought that, like so many parents, the kids were vaccinated when they were younger for meningitis B," Frye said. "But really, it's a totally different vaccination. It's not the same vaccine they get when they're younger. I thought, 'If I don't know this, there must be so many families that don't know this.'"
Hart said the information in the film is more important than ever, "especially when your kids start sharing water bottles on the field or taking long bus rides or making out in the dorms or having a roommate. (Meningitis B) is contagious and it's something that you can be vaccinated for."