After delivering execution orders to a group of prisoners, Kathleen Coghlan, a resistance leader played by Melanie Lynskey in HBO's zombie thriller "The Last of Us," coldly adds, "When you're done, burn the bodies. It's faster."
Lynskey, who appears in two episodes of the HBO post-apocalyptic show, doesn't seem like a ruthless villain on the surface — which is exactly what makes her character menacing.
"I like to play people with a little bit of darkness because everybody has it," Lynskey tells TODAY.com during a sit-down interview. "I think it just means that you're getting a more well-rounded picture of the character."
In "Yellowjackets," a Showtime series returning for a second season in March, Lynskey amps that darkness up to 11 while playing Shauna, a housewife brimming with secrets — not the least of which includes slaughtering a pesky rabbit in her garden, then serving it to her family for dinner.
Ironic, given the New Zealand native (yep, she's got an accent) has been a vegetarian since the age of 10. "I haven't eaten meat for 35 years," Lynskey says.
"I try sometimes to eat fish, but it's so hard for me because I think of their little faces."
Returning for a second season on March 24 (and renewed for a third), "Yellowjackets" is a mystery-horror show about a high school girls' soccer team who descend into savagery after a plane crash leaves them stranded in the wilderness.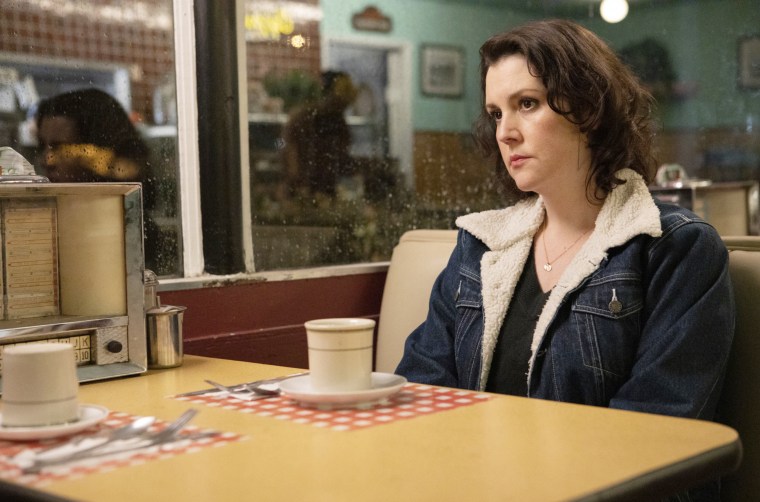 The storyline pivots back and forth between the current lives of the survivors to extended flashbacks of the harrowing months they spent in wooded desolation before being rescued.
Think "Lord of the Flies," but with young women instead of boys.
Lynskey says that when the concept of the show was first announced, commenters on the internet snarked over the female-centric storyline saying, "What are they doing to do? Compromise to death?"
According to Lynskey, "Yellowjackets" co-creator Ashley Lyle responded by saying, "That person has obviously never been around teenage girls. They have no idea."
Lyle went on to prove her point by writing the popular show with husband and co-creator, Bart Nickerson.
"(They) wanted to explore how ferocious, deep and angry, girls and women really are," Lynskey explains. "They loved the idea of pushing back against people who had those kinds of beliefs that women are just sort of meek and mild and will just, like, chat in a wilderness situation."
Far from hanging out and "chatting," the teens can be violent and vicious during their quest to make it out of the woods. That said, does Lynskey think they're mean girls, per se? Not necessarily.
"The girls in the show are in an extreme situation. It's such a crazy life or death situation, so it's not necessarily meanness, they're making desperate choices to survive," she says.
Those "desperate choices" continue right into adulthood. Lynskey says the complexity of the characters, who age onscreen, drew her to the part.
"When I read a script for the first time, I have to have something instinctive happen where I feel like that character is there somewhere," Lynskey explains. "I have to hear a person, I have to feel them inside me in a way."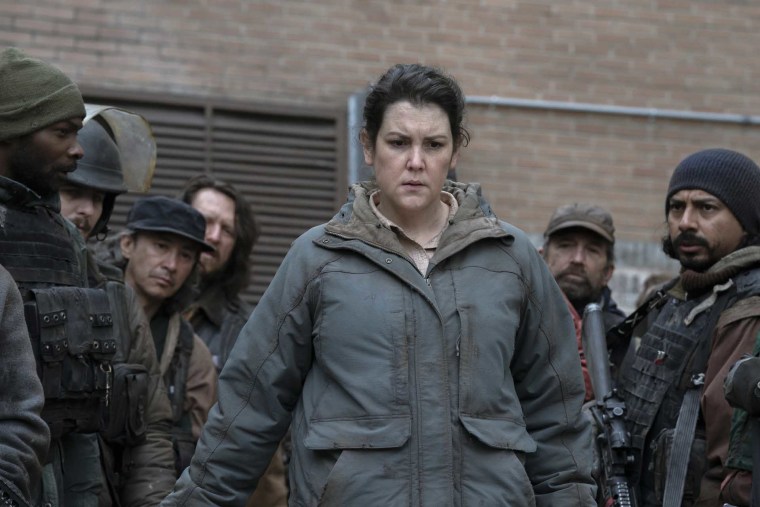 Lynskey says she identifies less with her "Last of Us" character than she does with Shauna in "Yellowjackets." Since she tends to be a forgiving person by nature, Katherine and her thirst for revenge were harder for Lynskey to connect with.
"Although, who knows what would happen if somebody did something to the person I love most in the world. I might go on a vengeance mission, too," she says.
According to Lynskey, "Yellowjackets'" fans are going to be "very excited" about Season Two.
"Some questions are answered that people want to be answered. A lot of crazy stuff happens," she says. "And there are a lot of very satisfying scenes in the older timeline, where all of the women are together."
What's next for the "Yellowjackets" actor?
"I usually know when I read it. I know if it's the right thing, if it's the next thing that I should do," says Lynskey before adding, "I hope the next thing is funny."
Get the scoop on all your favorite shows