After being honored on the big screen in "Elvis" last year, the celebration of the King of Rock 'n' Roll continues, this time in animation form.
On Feb. 6, Netflix dropped the teaser for the adult animated action comedy series, "Agent Elvis," co-created by the late legend's ex-wife Priscilla Presley and John Eddie. 
The 10-episode series follows Elvis Presley, a crooning icon who also fights crime. The character, voiced by Matthew McConaughey, joins a secret government spy program.
Elvis is tasked with one mission: save his country by battling the dark forces. 
"Every once in a while, man accomplishes the impossible," Elvis says in the teaser. "All it takes is someone with a dream. Because when a man dreams, he can change the world."
The teaser opens with clips of Elvis breaking out his dance moves, then him trading in his white jumpsuit to undergo training for fighting evil. From there, it's nonstop action with high-speed cars, boats and rocket ships. He flies through the air with a jet pack, ventures to the moon and shows off impressive combat skills when kicking a bad guy through the window.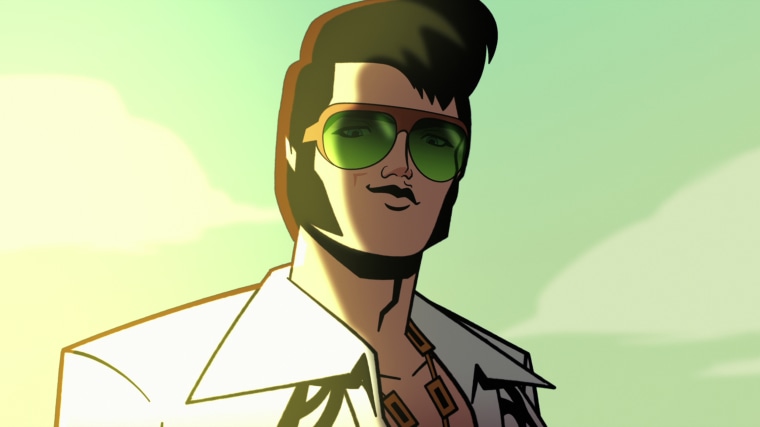 The series, which was originally titled "Agent King" was announced in 2019 on the 42nd anniversary of Elvis Presley's death.
"From the time Elvis was a young boy, he always dreamed of being the superhero fighting crime and saving the world!" Priscilla Presley said at the time, Variety reported.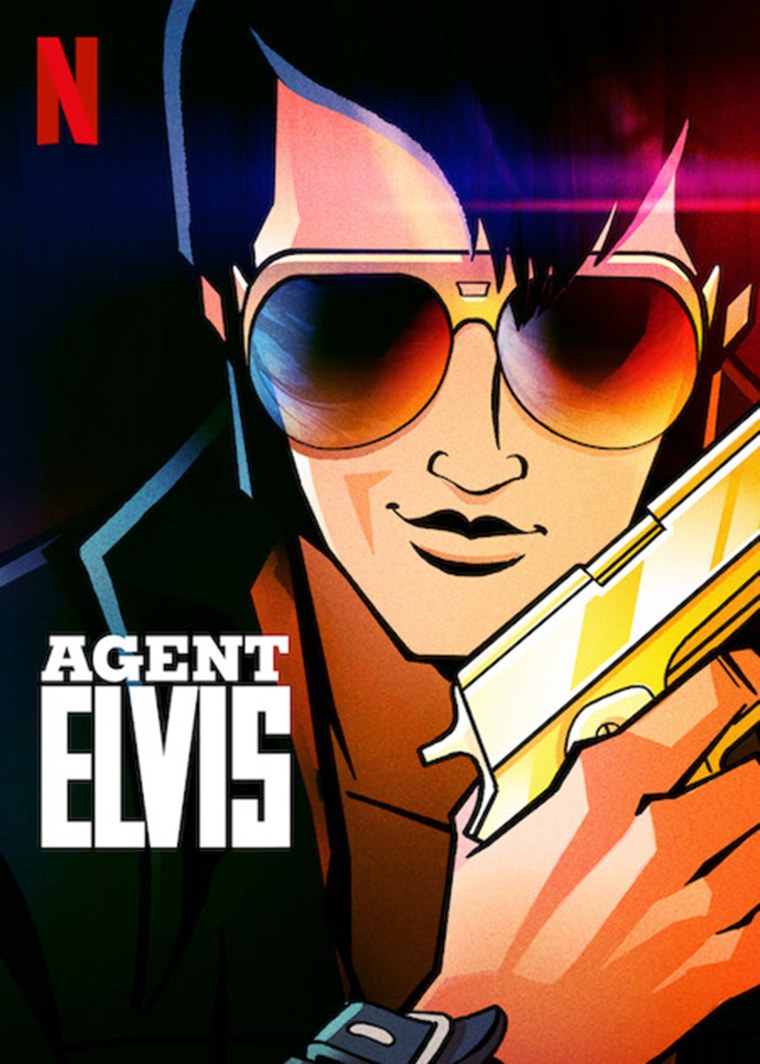 In addition to voicing Elvis, McConaughey, 53, is an executive producer for the series, and Agent Elvis is dressed by fashion designer John Varvatos throughout the series. Other cast members have yet to be announced. 
The series, which is set to premiere in March on the streaming platform, is the first adult animated project from Sony Pictures Animation and is produced in partnership with Authentic Brands Group and Titmouse.