After over 100 episodes and just as many celebrity contestants, "The Masked Singer" has reached its ninth season. 
Since 2019, host Nick Cannon has watched panelists Ken Jeong, Nicole Scherzinger, Jenny McCarthy Wahlberg and Robin Thicke toss out hilarious and perplexing guesses as they try to figure out which celebrity is singing in front of them in an elaborate disguise. 
On Feb. 15, Fox premiered the latest season of its hit reality series and it already made history with the oldest contestant in the show's history. Dressed as Medusa, a polar bear and various foods, Season Nine's celebrities have been delivering impressive performances that could make it the best season yet. 
Each week, TODAY.com will be updating which unexpected famous faces were eliminated and revealed on the most recent episode.
See all the costumes of "The Masked Singer" Season Nine and all the celebrity contestants who are revealed to be underneath them so far. By the end of the season, we'll know the identity of Mustang, Axolotl, California Roll, Dandelion, Gargoyle, Jackalope, Doll, Polar Bear, Night Owl, Rock Lobster and Gnome.
Gnome in Episode 1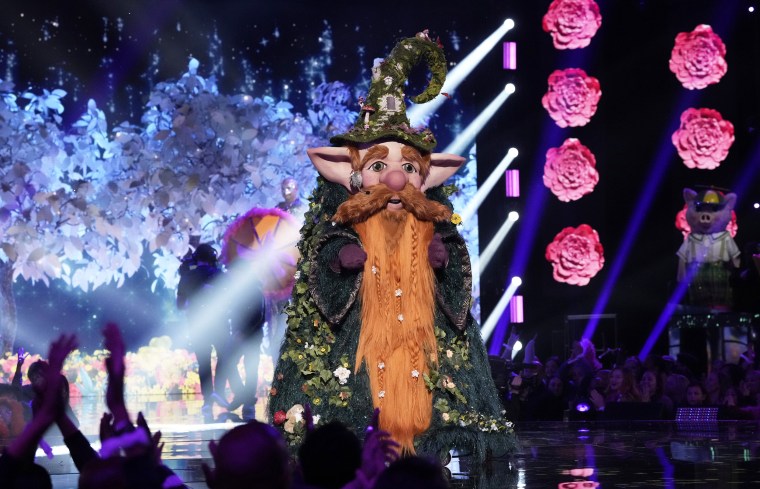 Who was behind the mask? Dick Van Dyke 
Hollywood icon Dick Van Dyke was unmasked as the Gnome in the season premiere, making history as the show's oldest contestant at 97 years old. Unfortunately, the "Mary Poppins" actor's historic run only lasted for one song, but he gave viewers a performance to remember with his rendition of the catchy Frank Sinatra classic "When You're Smiling." 
Mustang in Episode 1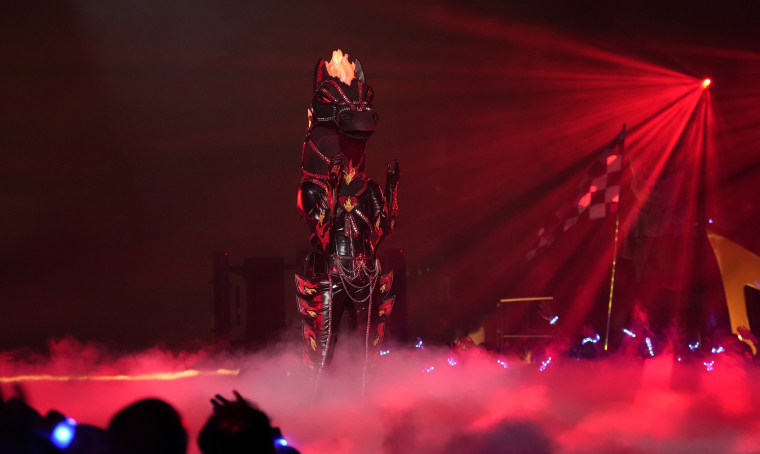 Who was behind the mask? Sara Evans
Country music singer Sara Evans was revealed as the Mustang after her performance of Whitesnake's "Here I Go Again" in the first episode. The "I Keep Looking' singer later battled Medusa as the two sang Rihanna's "Diamonds" to determine who would stay in the competition. Mustang lost the face-off and left the panel stumped as they guessed singers like Pink and Wynonna Judd before Evans took off her mask. 
Rock Lobster in Episode 2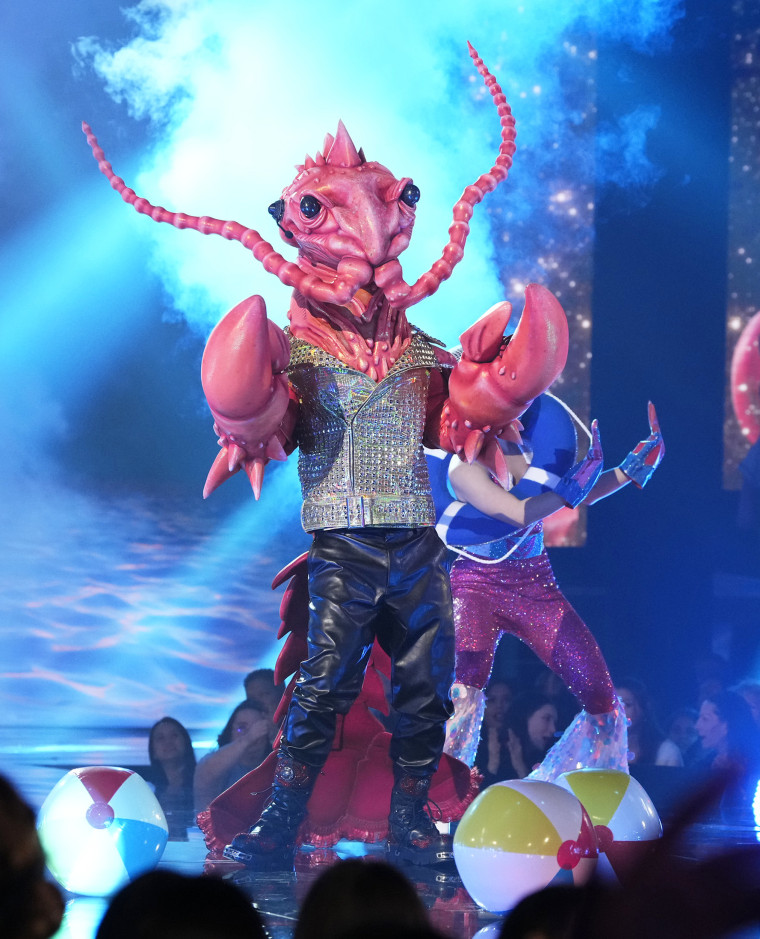 Who was behind the mask: Howie Mandel
Comedian and television host Howie Mandel attempted to sing along to ABBA's "SOS" during his first and only performance but he ended up screaming most of the lyrics and confusing the panel as left the stage before the final note. "I feel like a princess in a fairytale," he joked as he returned for his feedback. As a fellow comic, Jeong immediately recognized the "America's Got Talent" judge's voice and guessed him before he confirmed his identity. 
Night Owl in Episode 2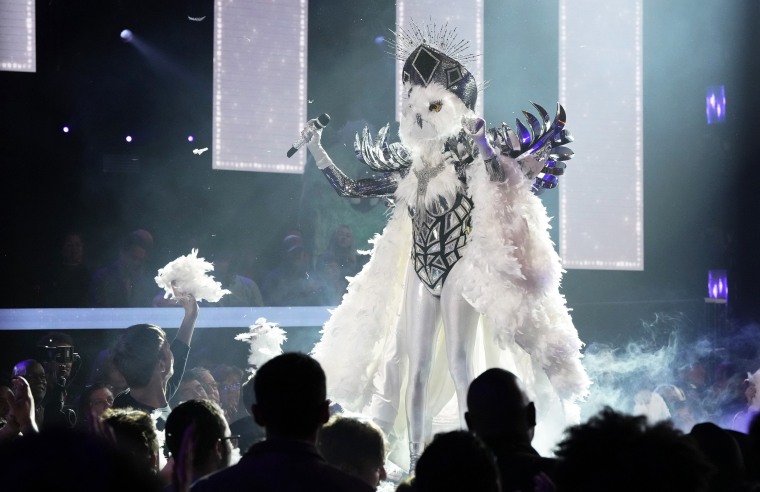 Who was behind the mask? Debbie Gibson
Continuing the ABBA theme in Episode Two, singer-songwriter Debbie Gibson also performed one of the Swedish group's biggest hits. She swayed across the stage as she crooned along to "Fernando." The Night Owl and Medusa then went head-to-head in a battle royale and sang ABBA's "Winner Takes It All" before Medusa was declared the winner. Gibson revealed in her clue package that she joined the show only 24 hours before she performed. 
Polar Bear in Episode 3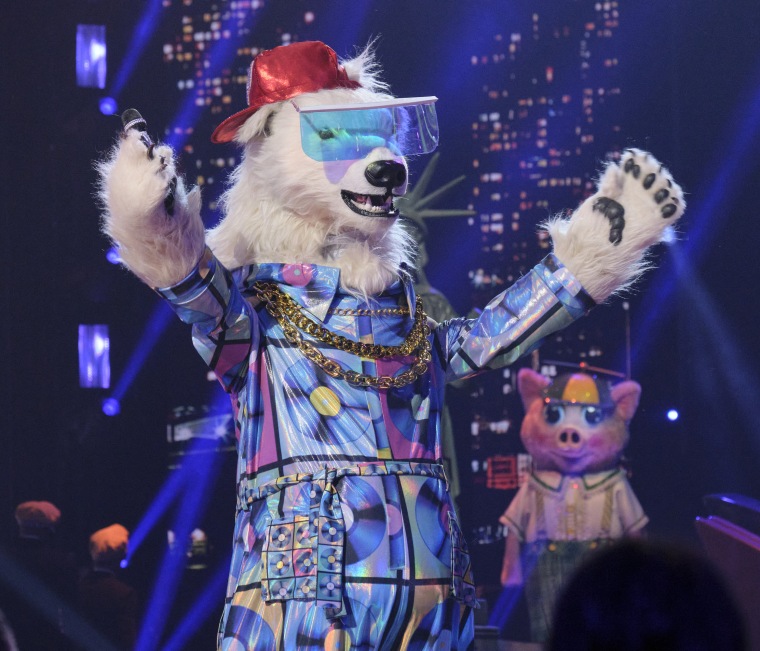 Who was behind the mask? Grandmaster Flash
Nicole Scherzinger called it! She guessed that legendary DJ and rapper Grandmaster Flash was behind the polar bear costume.
"In the world today, there's a lot of sadness. And when I've seen this show, on a rough day I have for business, I was laughing," he said after being unmasked. "It actually had me laughing and it allows you to let your guard down and just have fun. It's a great show."
Wolf in Episode 4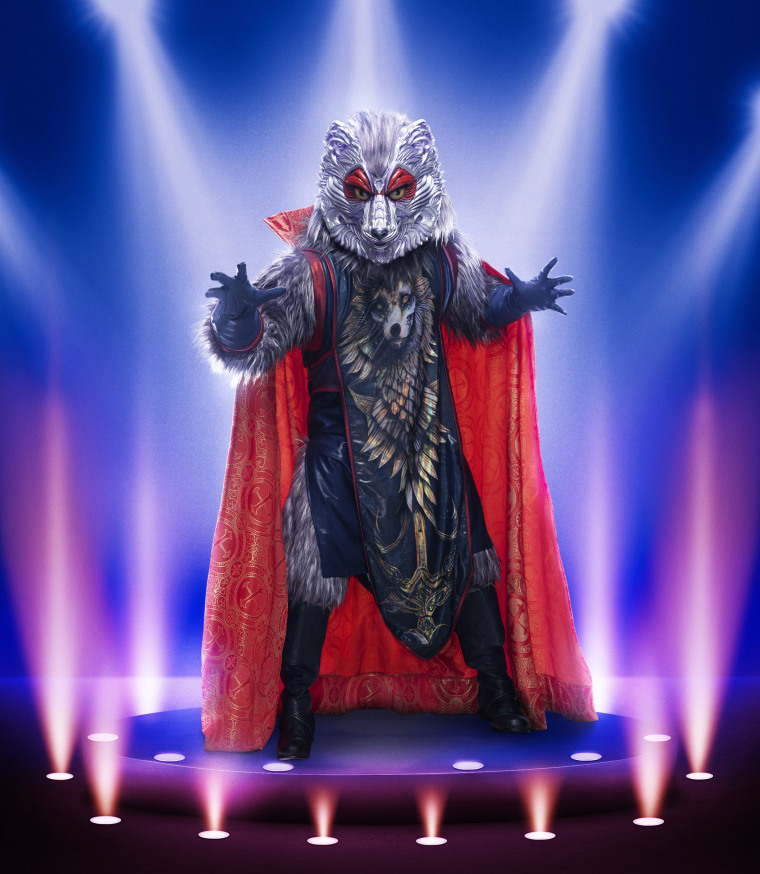 Who was behind the mask? Michael Bolton
Robin Thicke said the Wolf's voice was "one of a kind," and he was right. Legendary singer Michael Bolton was behind the fierce canine.
He said the mask hindered his ability to hit the right notes, so it doesn't look like it'll be sicking around.
"As a singer, instinctively you want everything clearer and away from your passages," Bolton said in an interview on the show. "Instead you get this amazing work of art delivered to your room, but then you realize it's going on your head."
Squirrel in Episode 5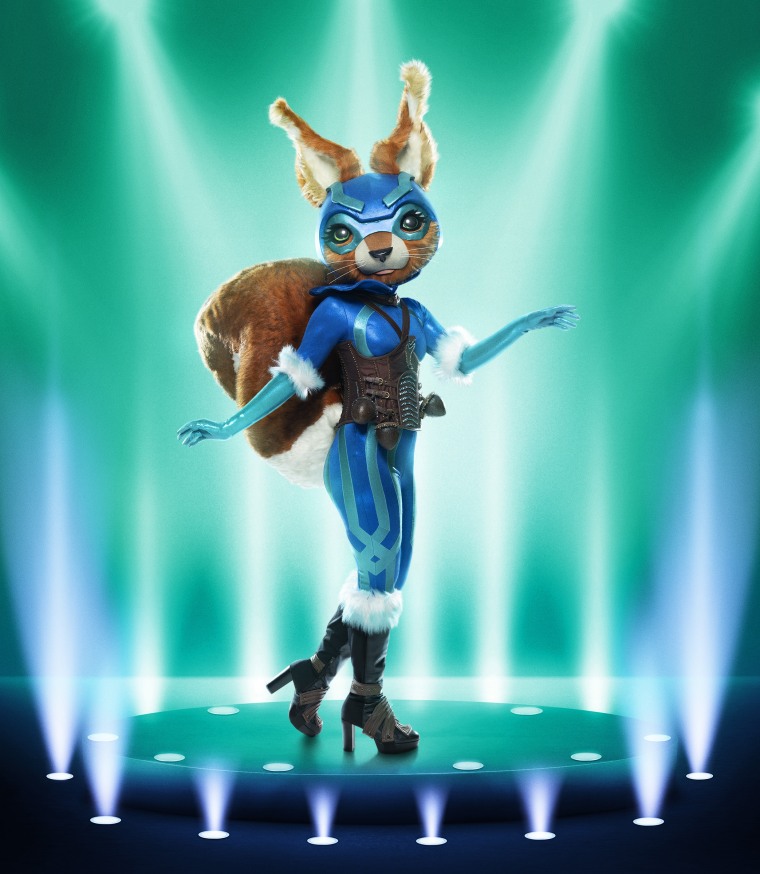 Who was behind the mask? Malin Akerman
McCarthy guessed Malin Akerman right — but Ken Jeong, her co-star from "Couples Retreat," didn't.
"I totally forgot about 'Couples Retreat," Jeong laughed after Ackerman was revealed.
"You know how much I love you. You are so talented. You have an amazing voice. You're just one of the sweetest people in the world," he continued.
She revealed her son and dad — all the way from Sweden — were in the audience.
Jackalope in Episode 5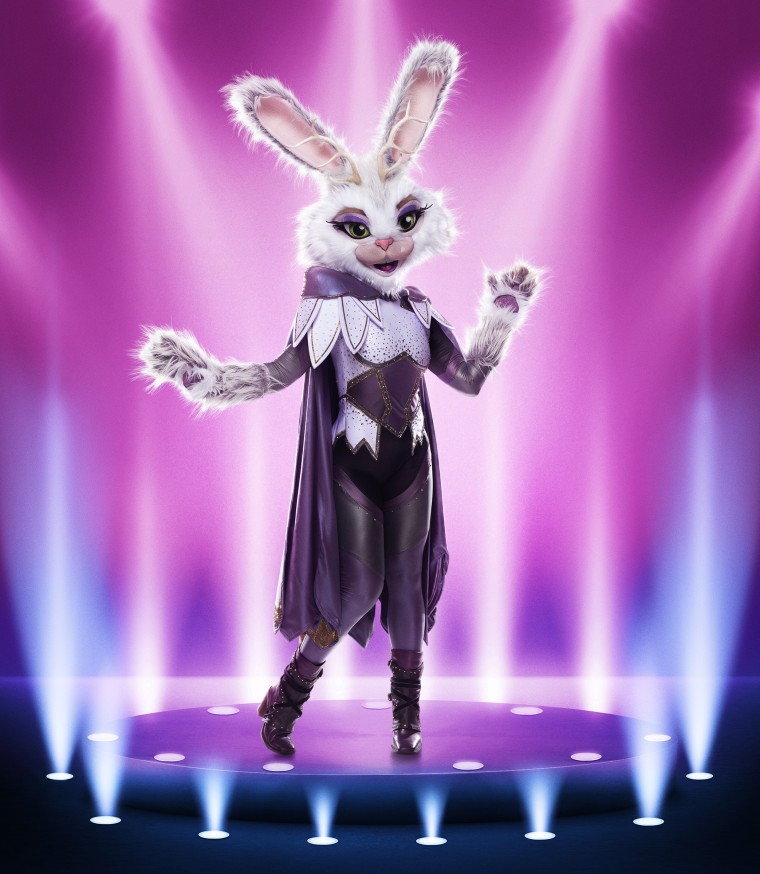 Who was behind the mask? Lele Pons
YouTuber Lele Pons, who recently got married, was behind the mask.
She called the show the right kind of challenge. "I love to do new things. I don't like to repeat stuff, so I'm here now," she said. "And I don't know where I'm going to be tomorrow, but I'm here now and I'm really grateful. Thank you for this opportunity."
Axolotl in Episode 6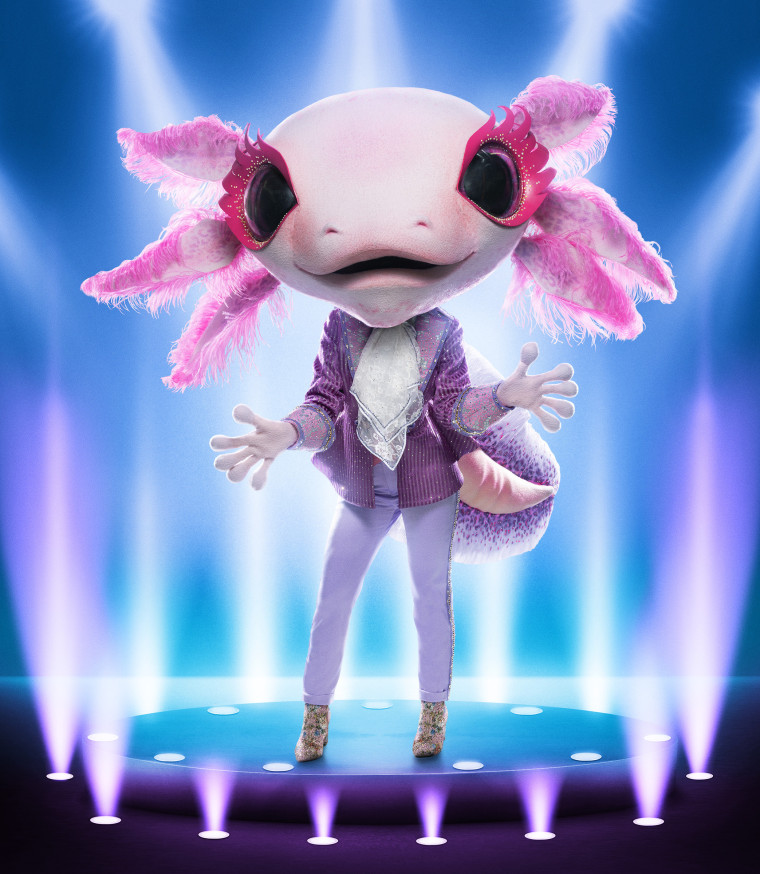 Who was behind the mask: Alexa Bliss
Five-time WWE women's champion Alexa Bliss couldn't fool McCarthy Wahlberg who correctly guessed that she was behind the mask.
After she was revealed, the wrestler celebrated overcoming her "crippling stage fright" to perform on the show.
"I actually cried backstage before coming out here because I was just so nervous," she told the panelists. "But I am just so proud of myself because I conquered my fear."
Bliss also shared that she deals with anxiety and she wanted to show fans of "The Masked Singer" that anything is possible.
"If anyone else is ever having something where they're afraid to do something, do something everyday that scares you because I did this today and it was so fun," she said.
Fairy in Episode 6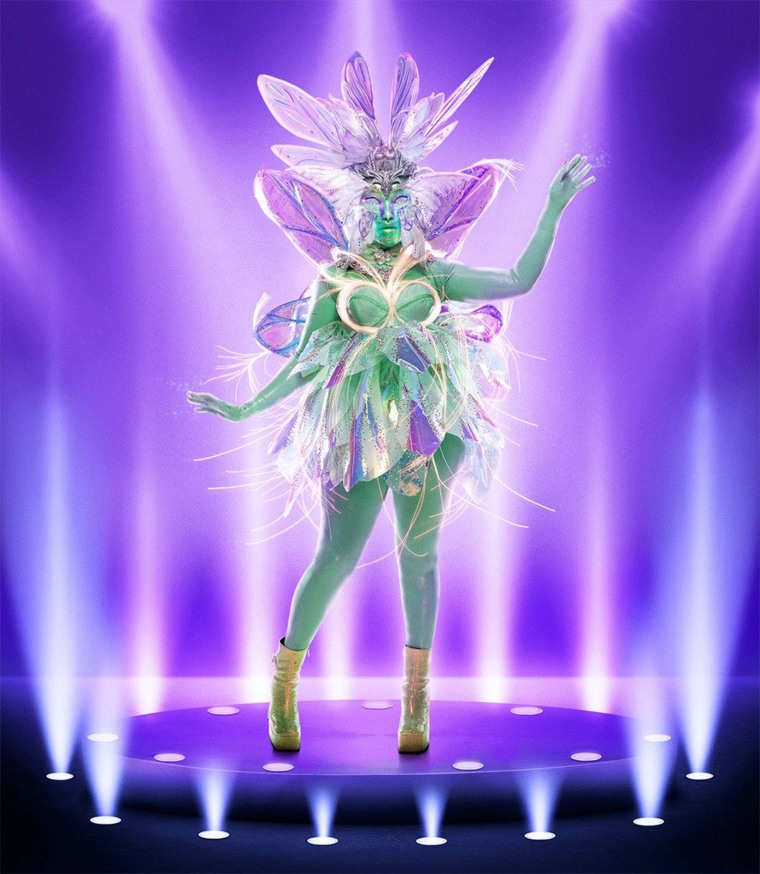 Who was behind the mask: Holly Robinson Peete
Actor Holly Robinson Peete beautifully belted along to Bonnie Raitt's "Angel from Montgomery" for the show's Country Night, but it wasn't enough to save her from elimination.
She returned to the stage for a "Battle Royale" against Macaw where the two sang Shania Twain's "That Don't Impress Me Much" before the "21 Jump Street" star revealed she was behind the colorful mask.
"How did you guys not know?" she asked the panelists, who all failed to guess Peete's identity. "I feel like I know everybody on that panel and nobody knew."
Despite being voted off, Peete said she had "a lot of fun" and that being on "The Masked Singer" allowed her to show off her singing skills.
Scorpio in Episode 7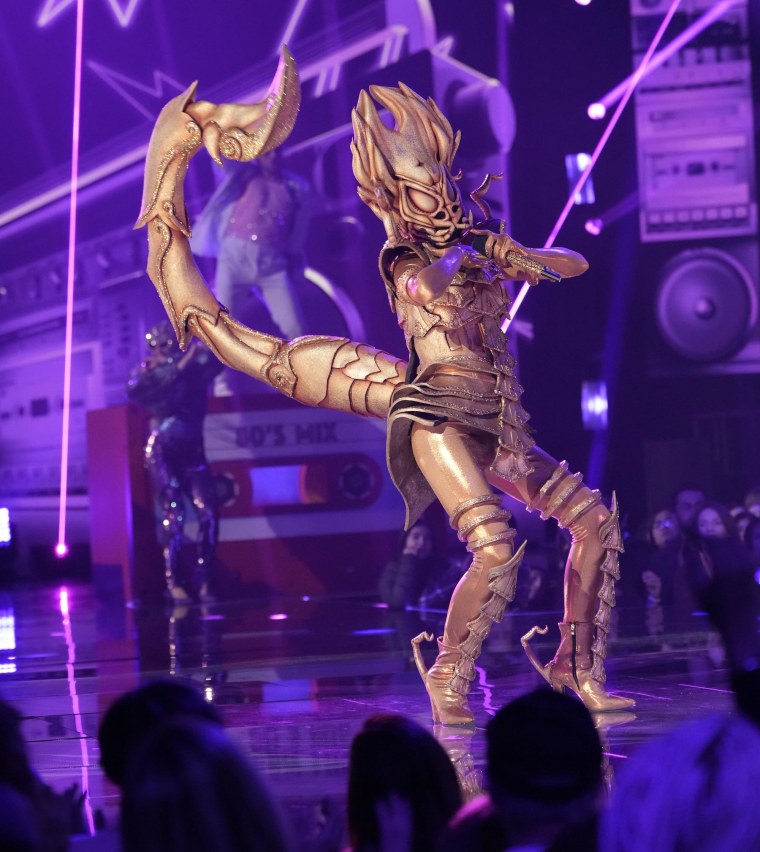 Who was behind the mask: Christine Quinn
Reality star Christine Quinn rocked her performance of "Girls Just Want to Have Fun" by Cyndi Lauper for the 1980s-themed episode but couldn't pull out a win in a battle against Doll.
Quinn and Doll belted out "Hungry Like the Wolf" by Duran Duran during the battle portion.
Quinn revealed that she has "always loved the show" and calls herself a "closet singer."
"So the fact that I am here on the stage, singing in front of people just goes to show that anything is possible if you put your mind to it and practice," she said.
Moose in Episode 7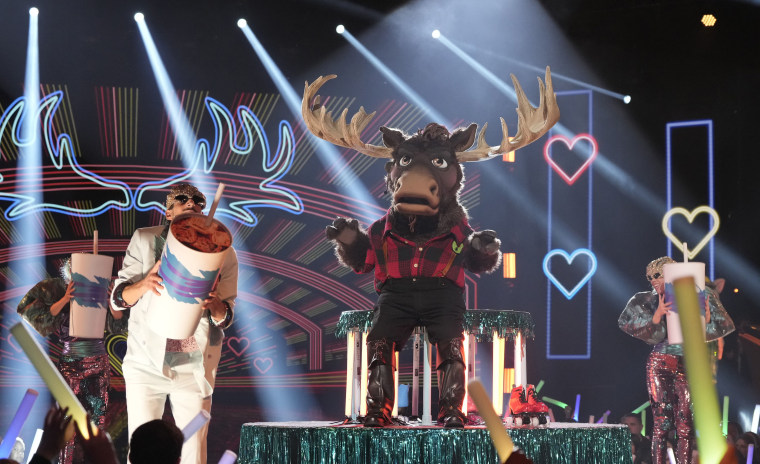 Who was behind the mask: George Wendt
Best known for his role as Norm Peterson on the television sitcom "Cheers," George Wendt was revealed on March 29 to be the man behind the character Moose.
He performed what the judges called a "charming" rendition of "The Power of Love" by Huey Lewis.
All the masked celebrities who haven't been revealed yet in Season 9
Medusa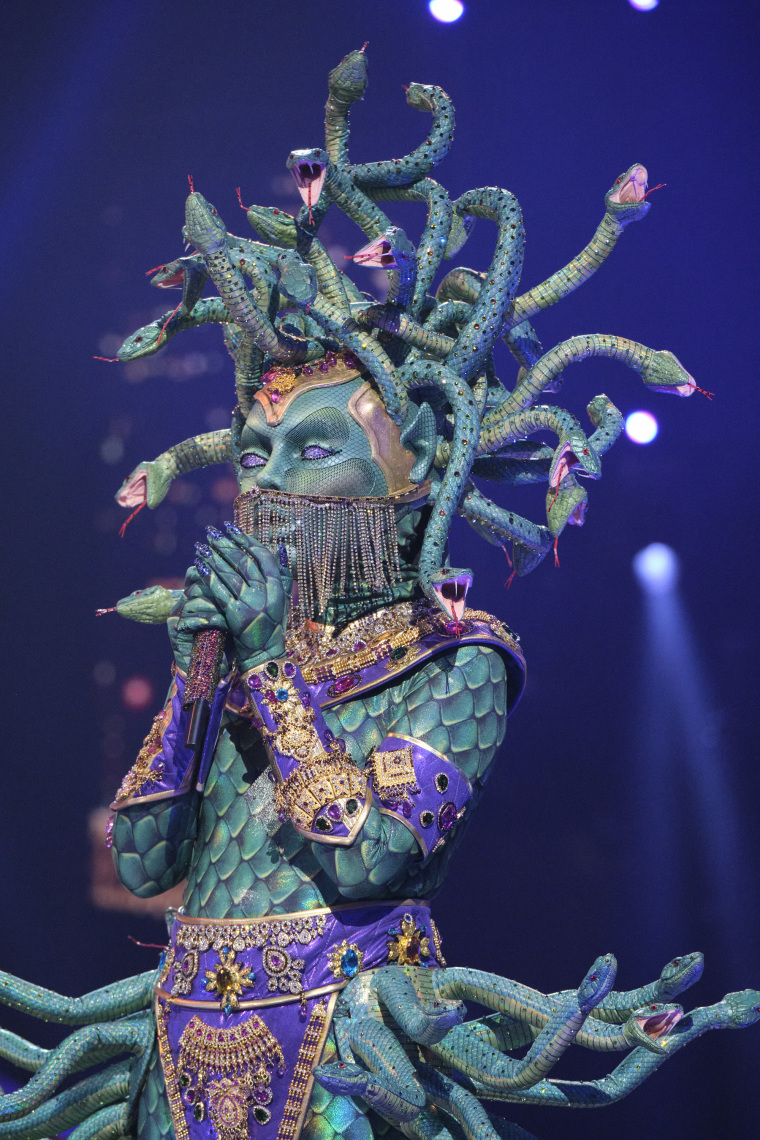 Who was behind the mask: TBD
Gargoyle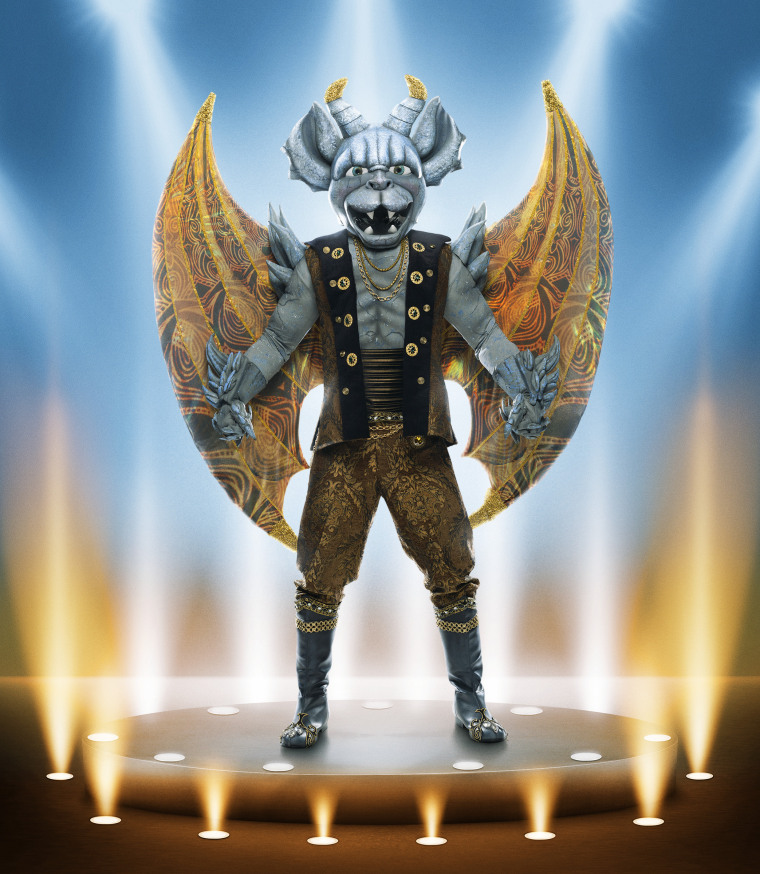 Who was behind the mask: TBD
California Roll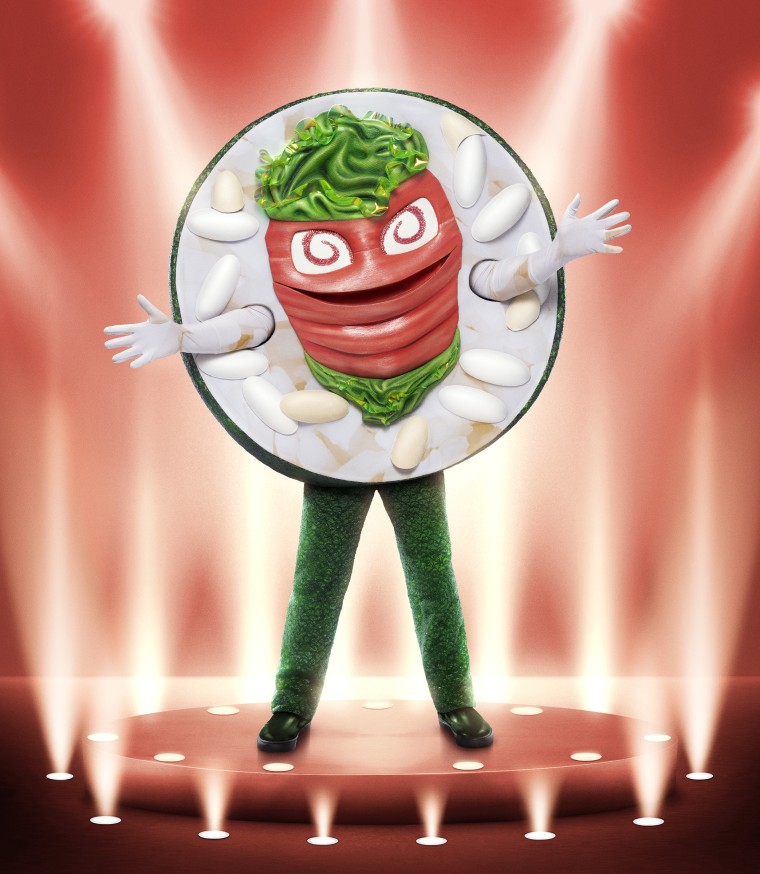 Who was behind the mask: TBD