Justin Stroud, the husband of Mama June Shannon, sounds like he may have regrets about agreeing to get married while he was in jail.
Stroud voices reservations about the couple's nuptials in a new trailer for the May 5 premiere of We TV's "Mama June: Family Crisis," which was first shared by People.
"This ain't how I wanted this to go, like, this whole marriage, you know?" Stroud tells his bride in the clip. "And how it went down, like, that's not what I wanted. Like, that's not how I wanted it to go."
"You were at the courthouse and signed the papers, too," Shannon tells her husband in the sneak peek from Friday's premiere.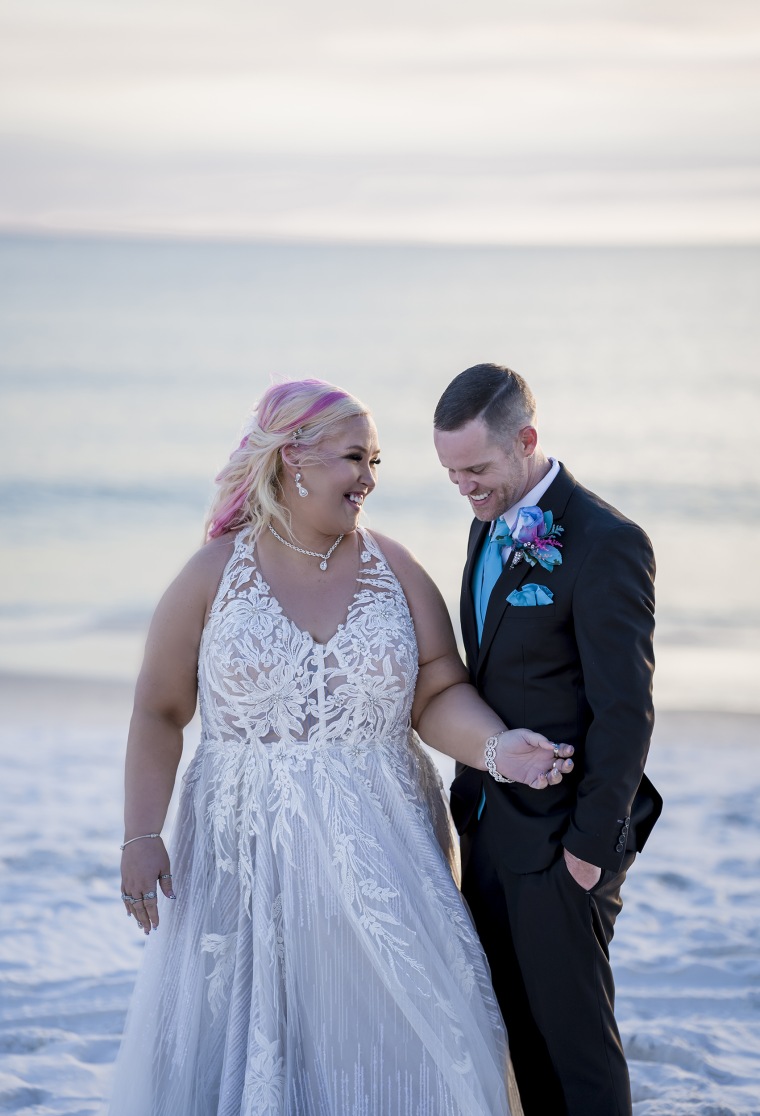 Stroud responds, "Yeah, but that's just it, you asked me in jail. You know, it happened while I was in jail."
The couple first said "I do" in a civil ceremony in a Georgia courthouse in March 2022, after just six months of dating. They exchanged vows again in front of loved ones in a more formal ceremony in Panama City, Florida, in February.
In the clip, Shannon tells Stroud he was "OK" with their courthouse wedding. But he disagrees.
"Not really, to be honest with you," Stroud tells her. "I was emotionally messed up. I was going through some things. Life isn't where I wanted to be at that point."
He adds, "I just got out of rehab not too long before that. And just I wasn't emotionally in it, June."
Shannon then questions whether her husband is "emotionally into" her.
"What are you talking about?" Stroud shoots back, confused.
Just as the promo video ends, Shannon reminds Stroud that he "got hooked up" with her amid issues with her eyesight.
"Now I'm having all these medical issues so you're like, 'Oh let's back out.' What the f---? Are you like, you brought me to breakfast to tell me you want a divorce?" asks the mom of four.
Shannon confirmed on social media on June 1, 2022, that she and Stroud had tied the knot in a courthouse ceremony. The reality star shared a video of her and her new husband flashing their wedding rings.
On March 23 of this year, Shannon celebrated the couple's first wedding anniversary by sharing a carousel of Instagram photos that captured their romance. In her caption, the reality star called her husband the "the most imperfect person but the most perfect person in my eyes."
She went on to note that the couple had endured many challenges together "as friends and as a couple" and that they have been able to "figure out every situation together."
"I have never experienced that before so it has been very nice," she wrote. "I know i don't tell you tell u enough lately with everything going that u are amazing."
She concluded her post, "thank you for allowing me to experiencing true love." 
"Mama June: Family Crisis" premieres May 5 at 9 p.m. ET on We TV.