Congratulations are in order for Mama June Shannon and her husband Justin Stroud.
On Saturday, Feb. 18, Shannon and Stroud "celebrated their love in front of family in friends with a glamorous and intimate oceanfront ceremony" in Panama City, Florida, according to a press release obtained by TODAY.com.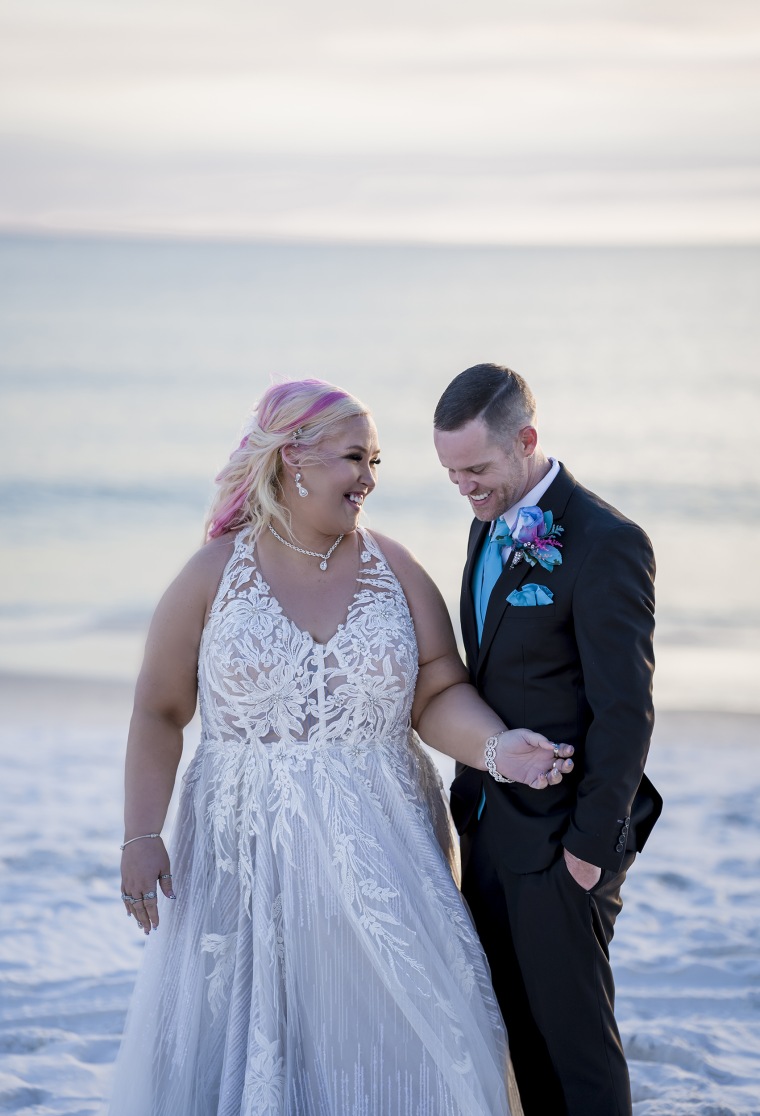 The couple were previously married last March at a Georgia courthouse on March 23, 2022, according to People. On June 1 that year, the newlyweds confirmed they married via an Instagram post from Shannon.
"I know you guys been seeing it all over the Internet so we are here to clear up some of the rumors," Shannon captioned the post at the time. "YES me and @officialsmallz1 Really got married back in March 23 on our six month anniversary and yes it was so spur of the moment."
In the same post, Shannon promoted her WE television series "Mama June: From Not to Hot" and "Mama June: Road to Redemption," both which document Shannon's life as she faces relationship issues, family turmoil, weight loss struggles and her sobriety.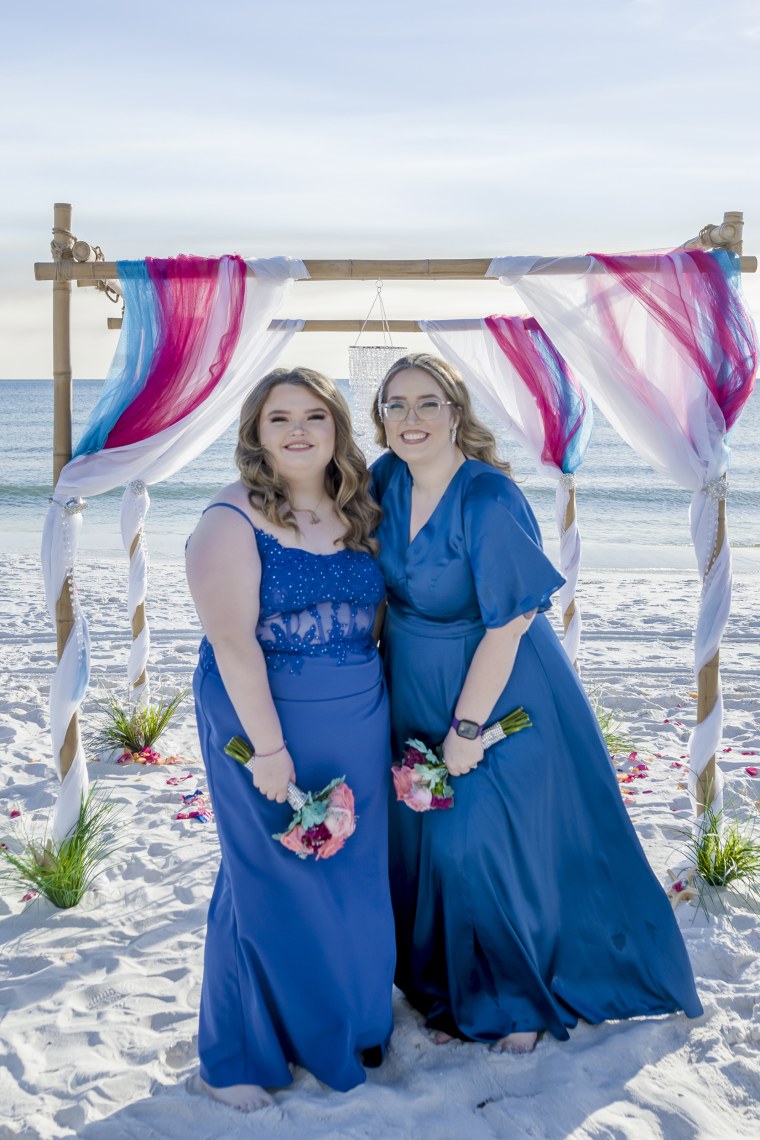 The courthouse wedding and subsequent ceremony marked Shannon's first marriage, whose love life has been a past source of intense scrutiny and controversy.
In 2014, Shannon was romantically linked to Mark McDaniel, who was convicted of child molestation in 2004 and imprisoned, as reported by People. The article noted that Shannon's connection to McDaniel ultimately led to the cancellation of the TLC series Here Comes Honey Boo Boo.
Later that same year, 2014, Shannon's oldest daughter, Anna Marie Cardwell, revealed she was sexually assaulted by McDaniel, adding that the abuse began when she as just 8 years old. In an interview with People, Anna said that McDaniel "would try and touch me and all that stuff." Shannon was reportedly dating McDaniel at the time Anna said she was abused.
Five years later, in 2019, Shannon was arrested and charged with possession of a controlled substance and drug paraphernalia, as reported by People. The story reported that her boyfriend at the time, Geno Doak, was also arrested and charged with third-degree domestic violence, possession of a controlled substance and possession of drug paraphernalia.
In an episode of her television series "Mama June: Family Crisis," Shannon admitted that she had a $2,500-a-day meth addiction. In 2020, Shannon celebrated six months of sobriety.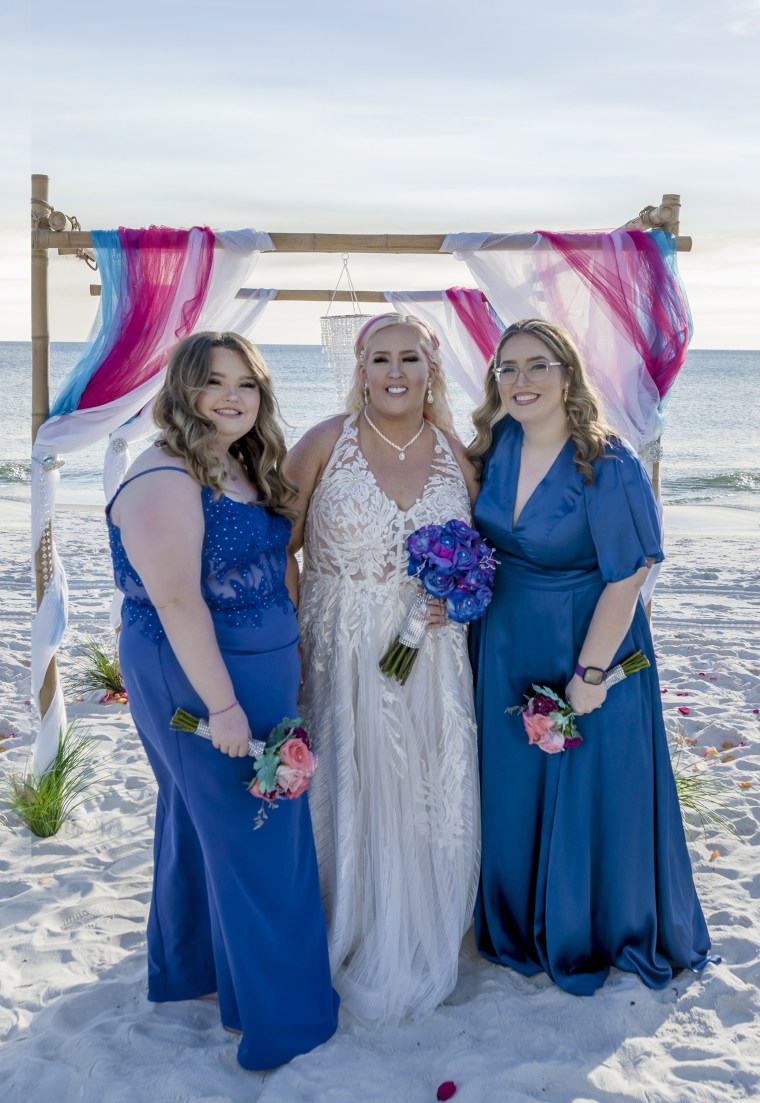 In attendance at her Feb. 18 wedding ceremony were Shannon's daughters — Alana "Honey Boo Boo" Thompson, and Lauryn "Pumpkin" Efird, Jessica "Chubbs" Shannon and Anna "Chickadee" Cardwell — as well as the reality television star's grandchildren —Stella, Sylus and Bentley Efird.
"This was the first time the family had all been together since 2014," Shannon said in the same press release. "It was really special to get married in a place where my family and I have had so many memories!"
Wearing a dress from David's Bridal, Shannon was accompanied down the aisle by all four of her daughters, adding that the couple "wanted to have a small and very intimate wedding, so we didn't have any groomsmen or bridesmaids."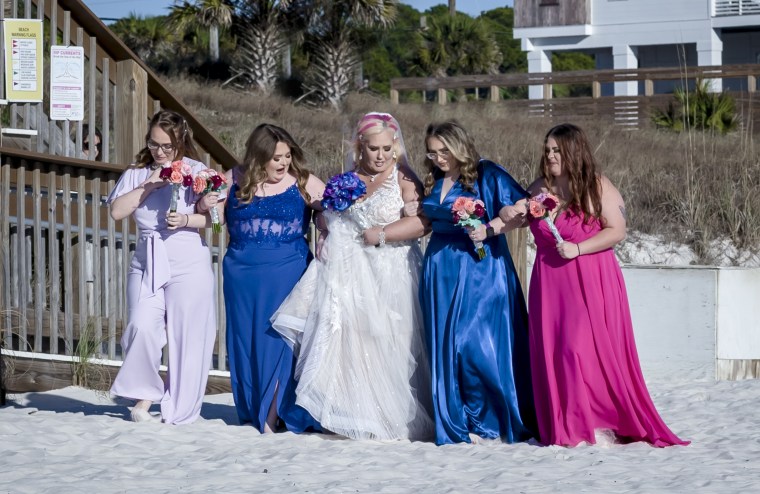 The groom, wearing a tuxedo from E&S Formal in Montgomery, Alabama, and a pair of Jordans, was escorted down the aisle by his mom.
The recent wedding ceremony will be featured in an upcoming episode of "Mama June: Family Crisis," which is set to premier Friday, May 5 at 9pm on WE tv.