Fans are saying "Love Is Blind" co-hosts, married couple Vanessa and Nick Lachey, were biased in their questions during the show's Season Four reunion — and so is a cast member.
During the reunion, things got heated between Paul Peden and Vanessa Lachey when discussing his breakup with Micah Lussier.
The conversation revolved around a comment Paul made in a confessional after his breakup with Micah, which unfolded after he rejected her at the altar. He said he couldn't see his ex-fiancée as a mother.
Micah, after hearing this, was devastated. "I felt like it was the worst thing that could be said about me," Micah said during the reunion. "It's something that I've talked about since the pods, how important having family was to me."
During the reunion, Vanessa continuously asked Paul to clarify what he meant. He took responsibility for his words and said he'd phrased what he was trying to say poorly. Instead, he wanted to say that he couldn't envision parenting with Micah. The conversation went on.
"I was like, 'F--k man.' They kept drilling, drilling it down on me," Paul told Entertainment Tonight in an interview after the reunion.
"I think I said my piece. I think Vanessa might have had a little bit of personal bias in that scenario or at least I kind of detected that. I don't know. But that's just my assumption based on how she continued to drill into it after I gave my full rationale for why I felt the way that I did."
Following the reunion, Paul said Vanessa Lachey sent him flowers to apologize for being biased in her questions. He wrote, "Thanks for acknowledging the accidental misleading," alongside a picture of the flowers.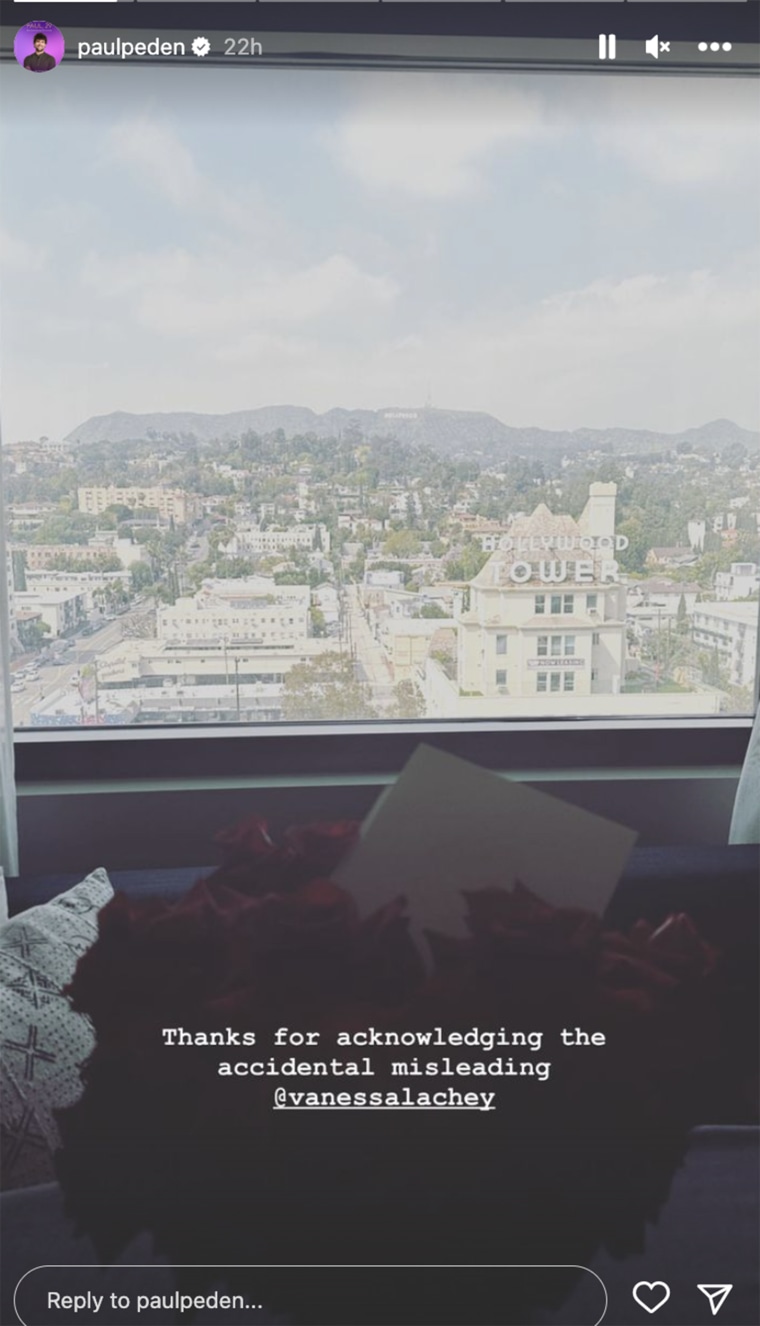 On a following story of his post-reunion interview, Peden writes more of his thoughts on how the situation went down.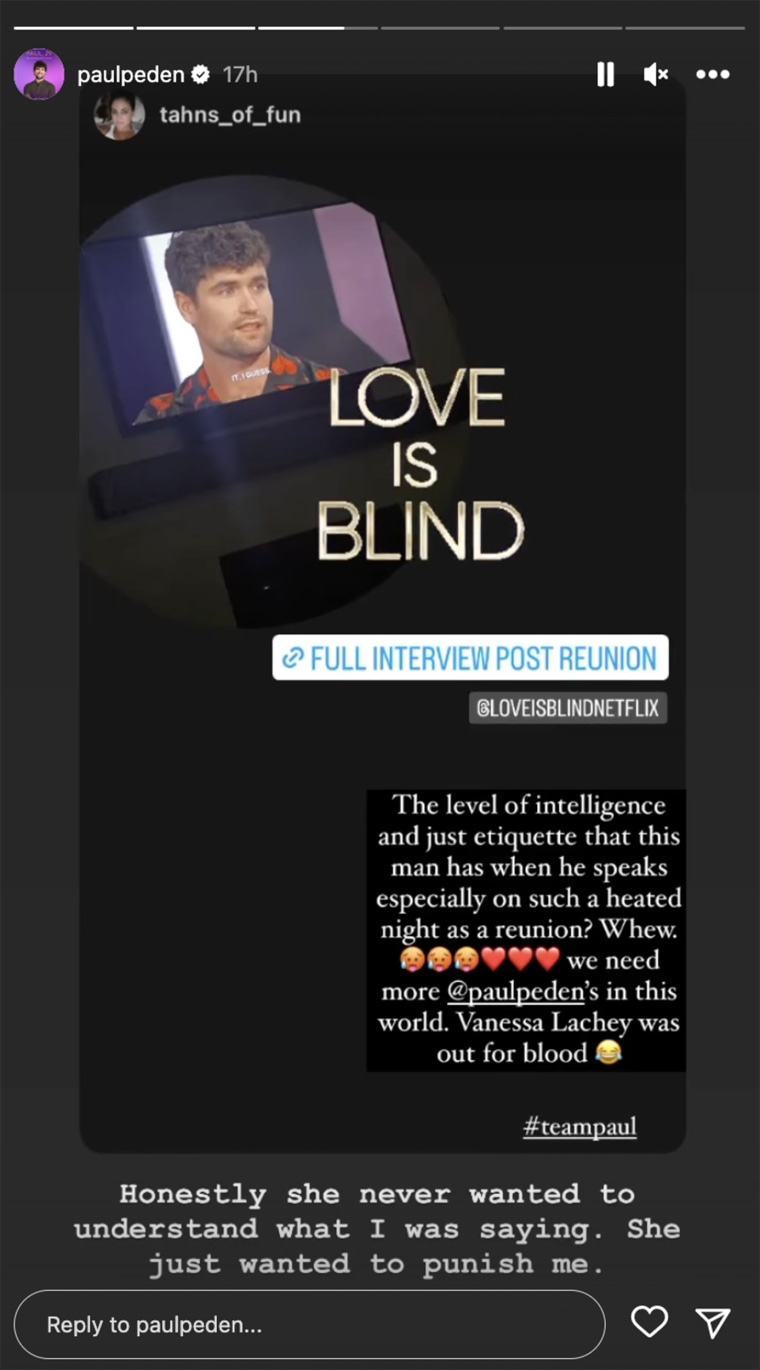 "Honestly, she never wanted to understand what I was saying. She just wanted to punish me," he writes. Andy Cohen, who executive produces various Bravo shows and has hosted countless reunions, said on his SiriusXM show Radio Andy that he thinks live reunions are a bad idea.
"Live reunions are a very bad idea," Cohen said April 17 on his SiriusXM show, Radio Andy.
"Reunion shows are almost like a fishing expedition," he said. "You're going around, you're talking about different topics, you don't know what's going to land — what's going to hit."