"Love Is Blind" star Colleen Reed has announced plans to finally move in with husband Matt Bolton, almost two years after the couple said "I do" on the show.
Reed and Bolton met and fell in love in the pods during Season Three of "Love Is Blind," which aired in October 2022.
The pair faced multiple obstacles at the beginning of their love story, including explosive arguments following Reed's flirtatious conversation with contestant Cole Barnett. But they pushed through and shocked viewers when they decided to get married.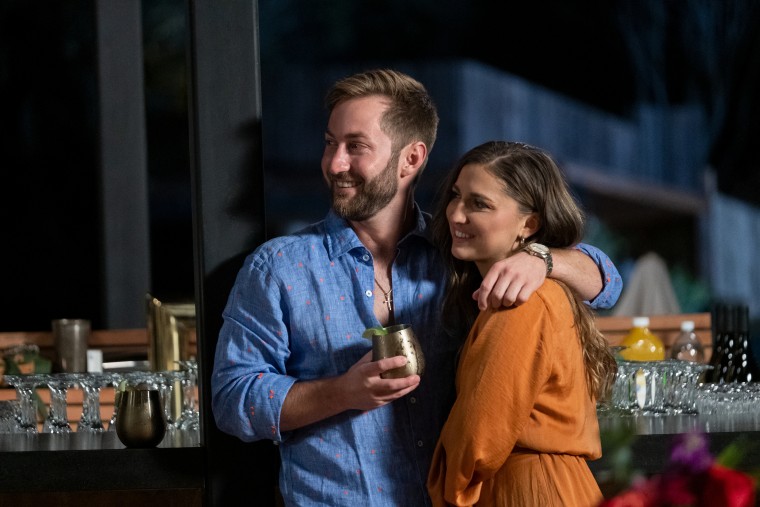 Fans remained skeptical about their connection and expressed their confusion on social media after Reed revealed on the "After the Altar" special in February that they had not moved in together. 
During an appearance on the "Out of the Pods" podcast on May 15, hosted by "Love Is Blind" Season Two alums Natalie Lee and Deepti Vempati, Reed opened up about her current living situation and why she was not ready to immediately live with her husband. 
"Me and Matt are going to move in together I would say within the next two weeks," Reed shared. She explained that "scheduling and leases" impacted their timeline.
"We don't have the finances to buy, by any means, but we're gonna rent in Dallas and then that gives us time to really find the perfect home for what works for us," she told the co-hosts. 
The reality television star said that she was "excited" to soon share a home with her husband.
Although the two have been living separately since the show ended, Reed said they usually spend time at her apartment. 
"We practically live together already. He basically stays at my place because it's closer to work," she explained. "I don't think he's gone to his place once in the past month, like once."
The ballerina said she is looking forward to relocating to a place where they can both have more space. 
"I mean, if I can live with this man in a studio, then I can live with him wherever because I can't get away from him in these four walls," she quipped. 
Lee then chimed in and pointed out that other married "Love Is Blind" couples have also taken some time before moving in together. She said they just chose not to publicly share that information. 
Reed acknowledged that it is challenging to understand why she was ready to marry Bolton but not live with him. 
"Yes, finances were part of it, but … I hate that people think that's the only reason," she shared, adding that "other factors" played a role. 
She continued, "He lived in Fort Worth and I lived in Dallas. That is an hour away. So, it was almost like a long distance relationship a little bit."
Reed also said she enjoys spending time alone. 
"To kind of adapt to now living with someone, it takes a while. It takes a second. And both of us didn't want to rush changing that, all of the sudden expediting that for other people," she said. 
While they have seen critical comments from social media users, they're not dwelling.
"Who cares," she said. "For our own relationship, for that to succeed, we need to do what works best for us."
The couple frequently gush about their connection on social media. On May 9, Reed celebrated her husband's 29th birthday with a sweet Instagram.
"Here's to so many more years of you putting a smile on my face," she wrote in the caption. "I love you."