Lisa Rinna has left the small-screen drama of "The Real Housewives of Beverly Hills" behind her, and now the actor-turned-reality TV star is dishing up dramatic looks on the runway instead.  
The 59-year-old hit the catwalk during Copenhagen Fashion Week Feb. 2, showing off some bold sartorial sense for Rotate Birger Christensen's Autumn/Winter 2023 collection.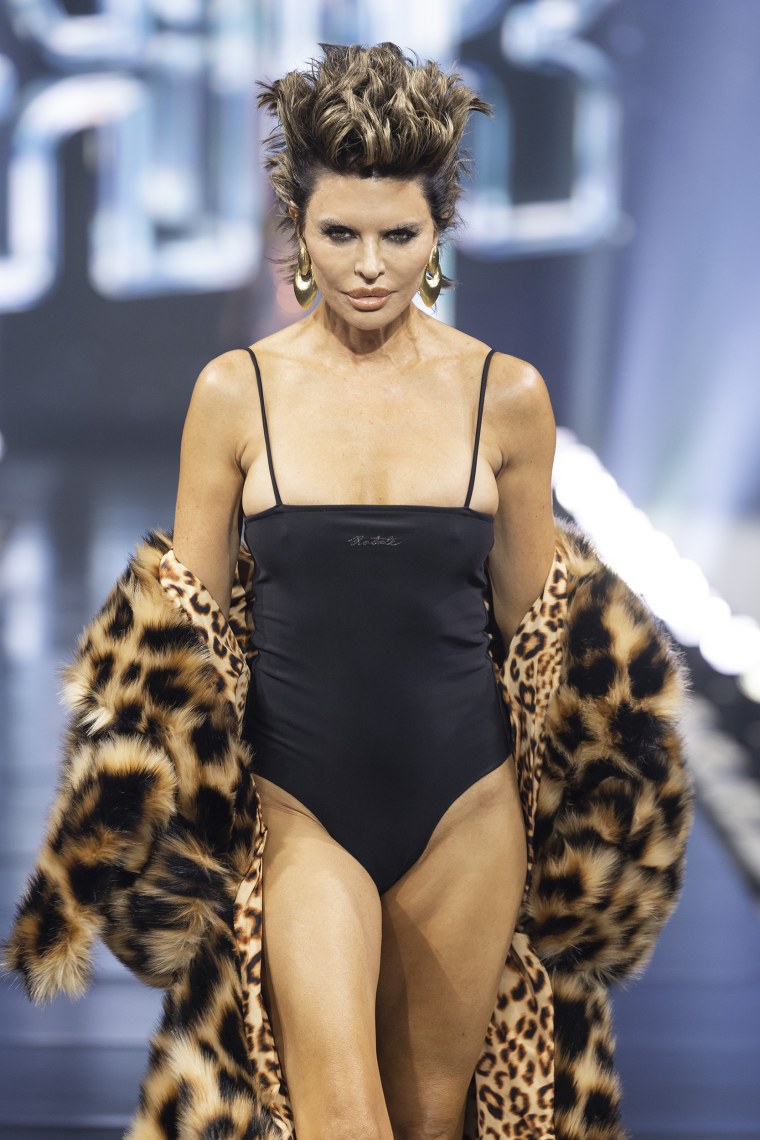 Rinna stepped out in a black barely-there bodysuit teamed up with a plush leopard-print coat from the label founded by Danish influencers and stylists Jeanette Madsen and Thora Valdimarsdottir. 
Completing Rinna's look were chunky gold earrings, teased tresses and one of beauty's most popular-yet-polarizing trends: bleach-blond eyebrows.
When Rinna shared a backstage peek at the ensemble on Instagram, she appeared thrilled in the shots and captioned the post, "#HAPPY ❤️‍🔥."
In another post, she wrote, "Thank you so much Thora and Jeanette! Love you! ❤️"
The brand accounted responded, calling the star "🔥🔥 ICONIC."
After sashaying in the first daring outfit, Rinna hit the runway once more at the end of the show, as she donned a sparkling black dress and joined the entire diverse group of models for one final walk.
The event marked yet another modeling gig for Rinna, who also walked at Priscavera's SS23 fashion show in Brooklyn, New York, last fall.
At the time she explained her eagerness to showcase fashions, noting, "Honey when you're 59 years old and you get asked to walk a runway show you say YES!!!!!!! 🤍"