Lisa Loring, the actor who originated the role of Wednesday Addams on the 1960s TV series "The Addams Family," has died, her agent confirmed to NBC News. She was 64.
"Lisa was a very loving Mother, Grandmother and friend with a lifetime of amazing stories and experiences," agent Chris Carbaugh said in a statement.
"She brought to life one of the most iconic characters in Hollywood history that is still celebrated today. Lisa loved sharing her memories and meeting all her fans across the world. She will be missed dearly."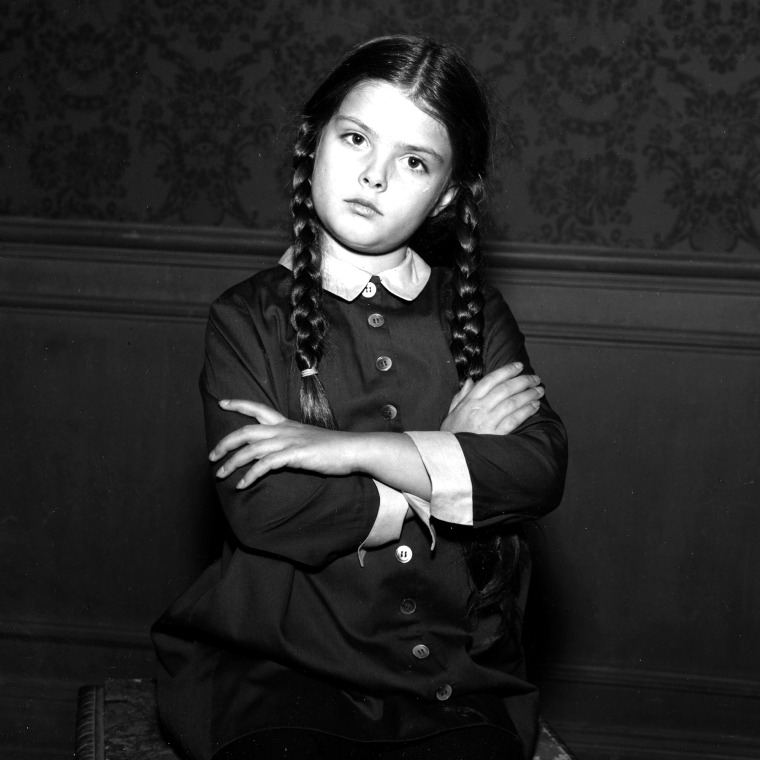 Loring played the peculiar child on the show, which ran for two seasons from 1964 until 1966.
The Wednesday character has achieved renewed notoriety in recent months, as the central character in the Netflix drama "Wednesday." The title character is played by Jenna Ortega, who went viral for performing a bizarre dance during one of the show's episodes.
Long before that episode captured the attention of viewers, Loring's character showed off her own dance, called "The Drew," while trying to teach Lurch how to put on some moves.
In a November 2022 tweet, Ortega credited Loring as one of the inspirations behind her character's dance.
"Thanks to Siouxsie Sioux, Bob Fosse's Rich Man's Frug, Lisa Loring, Lene Lovich, Denis Lavant, and archival footage of goths dancing in clubs in the 80's. Helped me out on this one," she wrote.
In addition to "The Addams Family," Loring appeared in "As the World Turns" in the 1980s. She also had roles on shows such as "Fantasy Island," "The Girl From U.N.C.L.E." and "Barnaby Jones" and worked as a makeup artist on multiple projects in the 1980s, according to her IMDb page.