The latest reveal on "The Masked Singer" had fans howling over a two-time Grammy Award winner.
The voice of the Wolf was one that panelist Robin Thicke accurately called "one of a kind" before Michael Bolton took off the mask to reveal himself on the March 8 episode.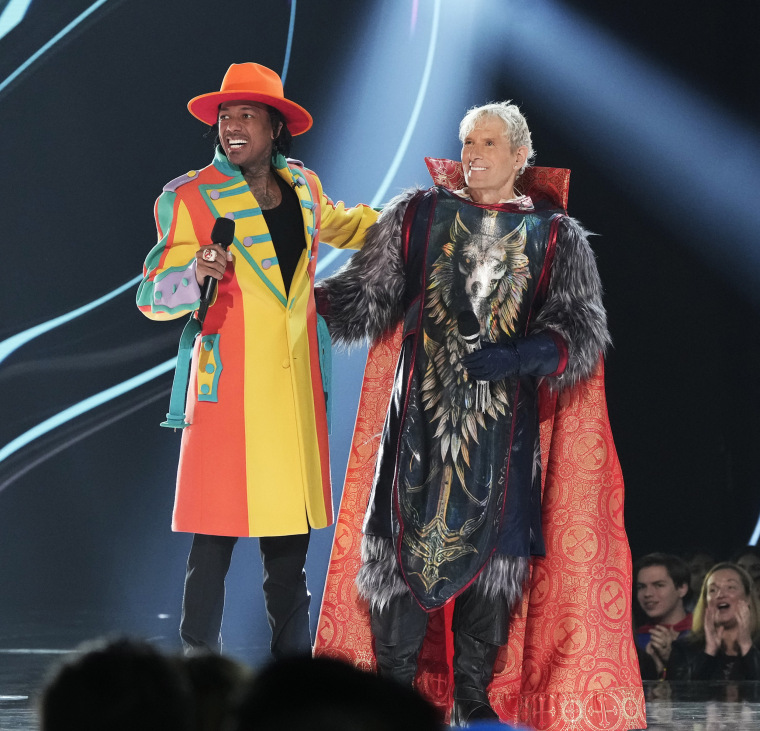 "I can get used to being the Wolf," Bolton said on the show.
Bolton, 70, tried to throw fans off with a little more of an up-tempo song than his usual slow-burn ballads when he performed The Doors' legendary "Break on Through" in the wolf costume.
The mask was admittedly a little unwieldy for a performer used to hitting the high notes.
"As a singer, instinctively you want everything clearer and away from your passages," Bolton said in an interview on the show. "Instead you get this amazing work of art delivered to your room, but then you realize it's going on your head."
Bolton decided to embrace the fun of it all.
"It's like a roller coaster of ups and downs and ups and downs," he said. "Mostly ups. It reminds you of how much you love every aspect of music."
The "How Am I Supposed to Live Without You" singer also shared that he has an album coming out in the spring.
"The love of music has been the most consistent love of my life," he said. "You need to sing your heart out, you need to have fun, and if you can do both at the same time, you're in great shape."
While the mask disguised his appearance during his cover of The Doors, it was hard to disguise his famous sound.
"Your voice, your tone is so special, I think we might have an idea," Thicke said on the show. "It's very rare. It's one of a kind."
Bolton's turn as the Masked Singer followed a hip-hop legend, DJ and rapper Grandmaster Flash, who, dressed in the Polar Bear mask, had everyone in a frenzy on the March 1 episode. Acting icon Dick Van Dyke, 97, opened the current season as the Gnome.