Kim Kardashian has moved on from her ex-boyfriend Pete Davidson.
During the Season Eight premiere of "The Kardashians," the reality star reflected on their high-profile relationship that ultimately ended in them splitting.
"Breakups are just not my thing," she told Khloé Kardashian and Scott Disick.
"Are they anybody's thing?" Disick replied.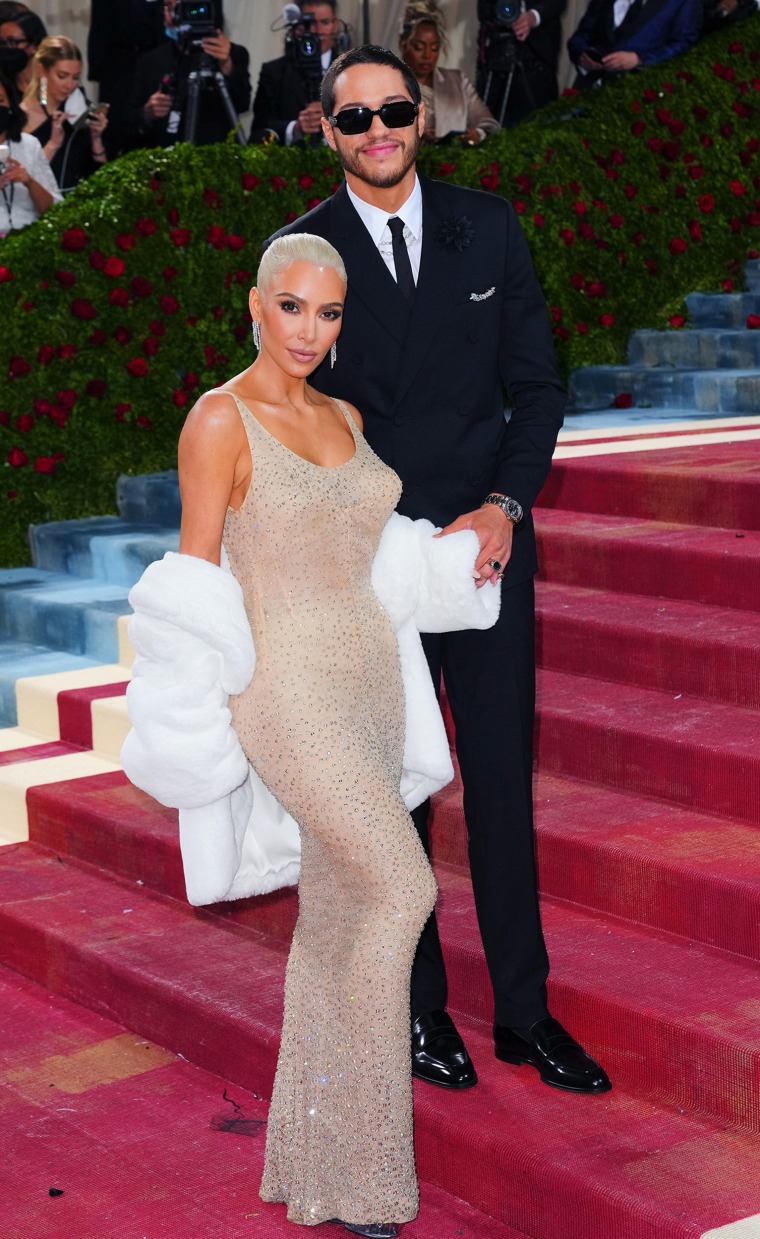 "It's just, I'm proud of myself," Kim said. "I mean, we just had talks and talks, like we'd been talking about it, so it was just, like, both of us communicating really well about it.""It's obviously sad when you..." she started to say before Disick cut in to ask how long they'd been together.
"Nine months," Kim replied. "It's a long time. I don't have random hookups and relationships. You know what I mean? Everything had been for a long time."
"This is huge," Disick said. "This is the first person you dated after you were married for a long, long time."
"And there was a lot of guilt. He went through a lot because of my relationship," Kim said, referencing her divorce from Ye, formerly known as Kanye West.
"I go back and forth, and my feelings sometimes (are like), who's ever going to want to date me? I have four kids. I'm in my 40s. Who's going to want to deal with the (drama)?" she said in her confessional. "But my person will be like, 'F--- all that. It's going to be hard, but we're together and we're going to do this.' So I'm just waiting for that person."
Kim and Davidson split in August 2022. The Skims founder and the comedian were first linked shortly after she hosted "Saturday Night Live" in October 2021. During the show, the pair shared a kiss as part of a sketch, and Kim had said on the "Not Skinny But Not Fat" podcast that she felt like sparks were flying.
"When we kissed, I was just like, hmm. It was a stage kiss, but it was like still a little zing, you know? It wasn't anything like a super crazy feeling. I was just like, hmm," she said at the time.
Kim later appeared on TODAY and told Hoda Kotb and Savannah Guthrie that Davidson met her children. But even though all seemed well, they ended up going their separate ways in the summer of 2022.
The last time they reunited was at the 2023 Met Gala when Kim and Davidson ran into each other inside the museum. They were photographed talking to Usher and appeared to be having a friendly and playful conversation.