Kim Kardashian shared an emotional moment with her sister Khloé Kardashian as she opened up about her relationship with ex-husband Kanye West, who goes by Ye, and controversies he's been at the center of.
On Season Three, Episode Seven, of "The Kardashians," the Skims founder broke down in tears when discussing the antisemitic remarks that West made on social media last year.
"It sucks when someone doesn't see how different they are," she said in a confessional.
"It's really confusing for me. It's so different than the person that I married because that's who I loved and that's who I remember. I'll do anything to get that person back."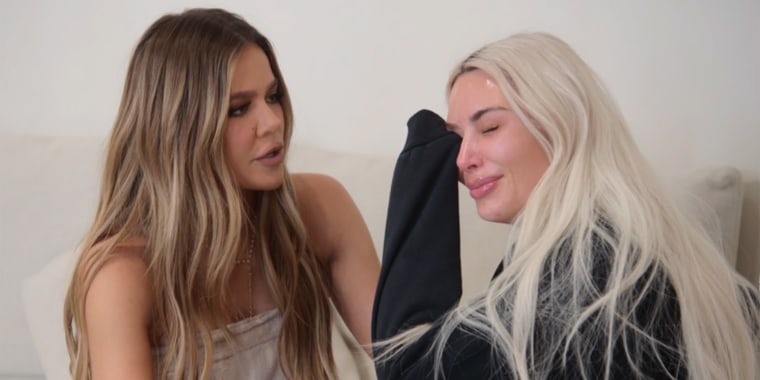 Kim noted that she will "always" keep looking for the person that her ex-husband used to be.
"You'll always hope that you'll see a glimpse of them, and I hope I do," she said.
While speaking with Khloé about the matter, Kim said that she's been having a hard time "keeping it together."
"I feel so bad for him," Kim told Khloé. "I don't even think he feels bad for himself because I don't even know if he knows how."
In her confessional, Khloé described feeling "helpless."
"Ye is like watching a car crash in slow motion. I feel terrible about everything," she said.
While wiping tears away from her face, Kim said that she hasn't spoken to West about his antisemitic remarks and feels "guilty" for creating a post in support of the Jewish community.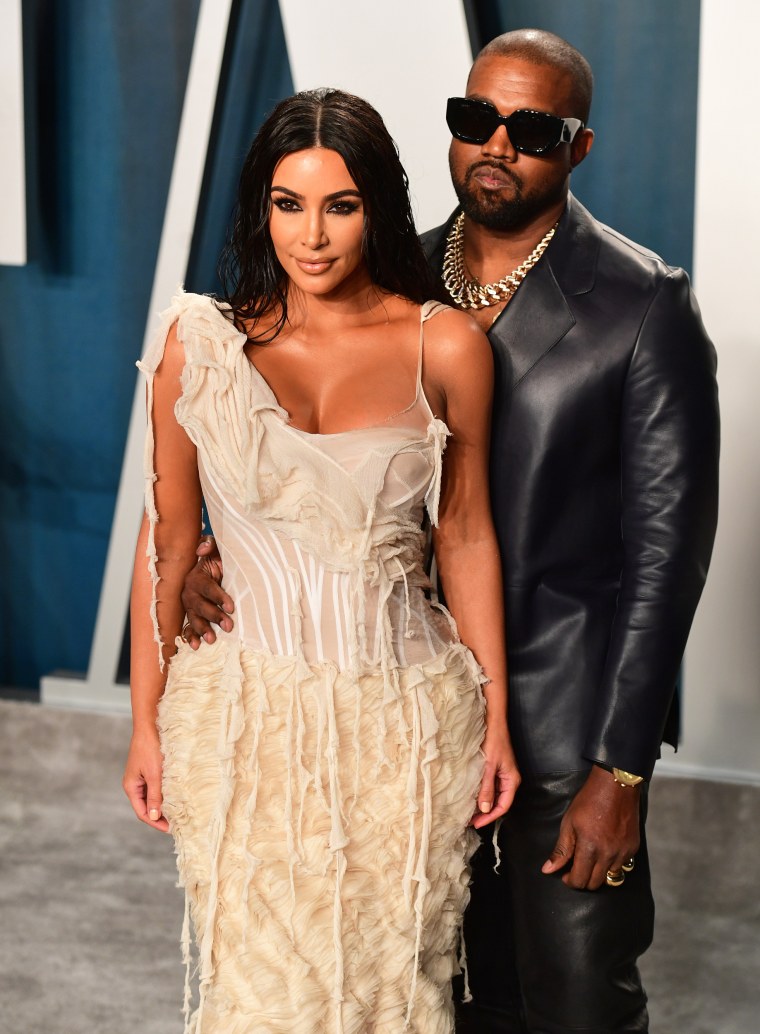 "The whole situation is sad, and I don't know how to emotionally manage it. I'm conflicted because I don't ever want to jump in and be a part of a downfall for the father of my kids," she said.
Khloé told Kim she can relate and opens up about her own past romances with Lamar Odom and Tristan Thompson.
"I feel bad about Lamar every single day. I feel bad about Tristan not being on a team right now. Lamar is forever going to be remembered for being a drug user. These are Kanye's things but that doesn't mean we don't feel bad about it," she said. "I'm not on your level and I'm not going through what you're going through right now, but I can relate."