Khloé Kardashian isn't shying away from addressing curious comments from her social media followers.
The reality star responded to several questions about her appearance this week after a few of her fans noticed something different about her cheek and jawline.
It all started when the 38-year-old shared a photo of herself at the gym. Instagram users then honed in on her jawline after they saw something that appeared to be a bandage.
When one fan bluntly asked, "And what the heck is on your cheek," Kardashian didn't ignore the comment. Instead, she responded with a touch of sass.
"A bandage," she wrote, adding a Band-Aid emoji. "I had a tumor removed from my face but I'm totally ok. Thank you for asking."
The star also addressed another fan who left the following comment: "Is that a band aid on your jaw line @khloekardashian or makeup?" 
"It's a scar strip. I had a tumor removed from my face a few moments ago so I wear this for healing and the prevention of my scar getting worse. All is great and healing wonderfully," she wrote.
Several of Kardashian's fans appreciated her straightforward responses.
"Love the humility and character, killed em with kindness," one commented. "You are very polite," another wrote with the heart and fire emojis.
In October 2022, the "Kardashians" star announced that she had undergone a procedure to remove a facial tumor.
"After noticing a small bump on my face and assuming it was something as minor as a zit, I decided to get it biopsied 7 months after realizing it was not budging," she wrote at the time and shared a photo of the bump.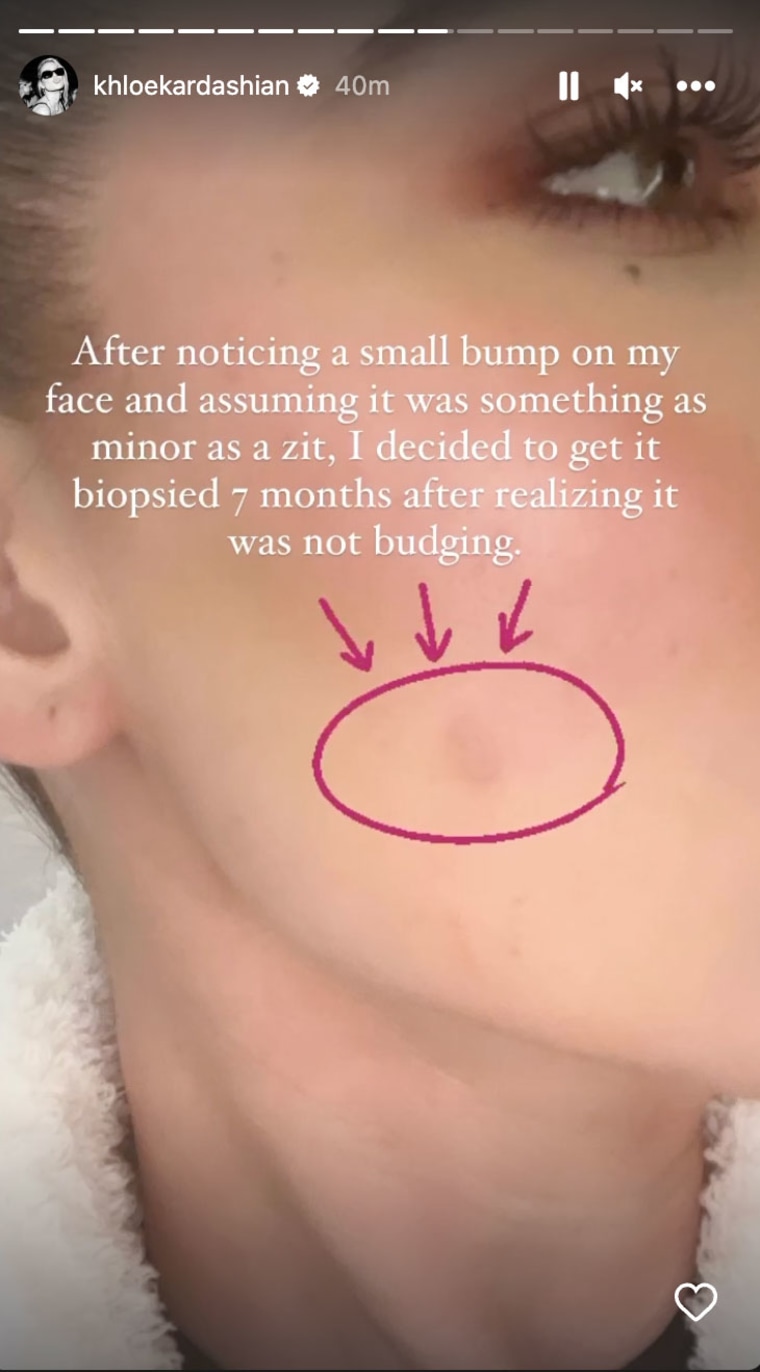 The reality star previously told her fans that she'd be wearing a bandage on her face while it healed. She also warned them that she'd probably have a cheek scar and "indentation."
After sharing her story, Kardashian said she hoped it would raise awareness and remind people how important it is to take care of their skin.
"Please take this seriously and do regular self-exams as well as our annual checkups," she wrote.