New mom Kaley Cuoco believes her newborn daughter Matilda will follow in her acting footsteps.
After all, she already has a head start with her special role in the upcoming show "Based on a True Story," which was filmed while Cuoco was pregnant.
In a June 2 interview with E! News, Cuoco jokingly said that Matilda, who is 2 months old, was "very mad that she didn't get a credit" in the Peacock show.
"She's like, 'Shouldn't I be coming to the premiere?'" Cuoco joked. "I was like, 'You have to go to bed.' It was a big conversation, but she'll learn."
Cuoco, 37, and Tom Pelphrey, 40, welcomed Matilda, on March 30.
The new parents haven't worked together on the screen — but Cuoco shared that they want to in the future.
Cuoco told E! News that she and her boyfriend have talked about doing a project together, adding that she'd want it to be "special."
"We really do want to," she said when asked about acting with her partner. "It'll have to be something very special, but we would love to do that."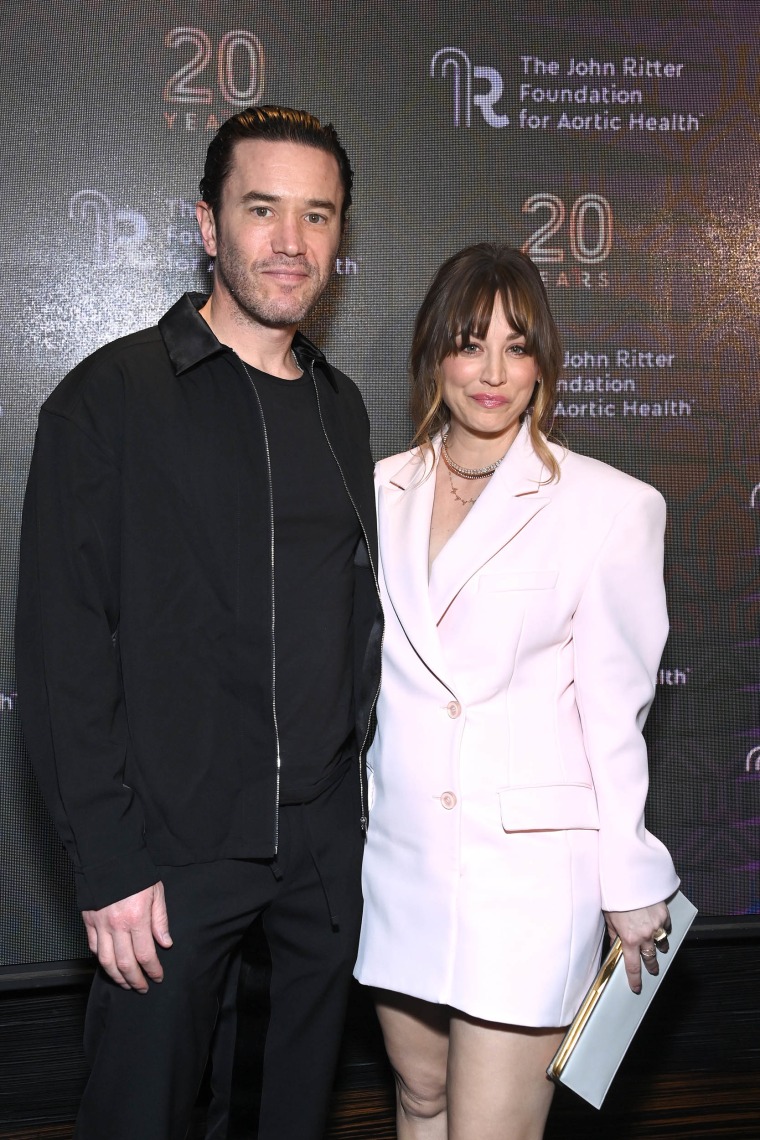 Cuoco and Pelphrey met in 2022 when she attended a party for his Netflix show "Ozark."
In a May interview with Emmy magazine, she said that sparks were immediately flying between them.
"When we met, it was instantaneous — 'Oh my God, I want to have a kid with you,'" she said of Pelphrey.
Both wanted to have a child "so badly," she said, though it wasn't how she initially imagined her future.
"I love my career and wanted to just keep living my life. But Tom came along, and something changed," she said. "We're not 20, so we felt like we probably couldn't wait too long. Then we got so blessed — it happened right away."
Now, Matilda is the "star" of their family, leading Cuoco to think acting is in her future.
"It's in her genes; I don't know how she won't," Cuoco told the magazine. "The child already thinks she's the star of everything."