Kaitlyn Bristowe and Jason Tartick have ended their engagement, more than two years after the Bachelor Nation stars got engaged.
The pair made the announcement on Sunday, Aug. 6.
"After sharing the news with family and close friends first, and taking the time to properly process it ourselves, we are saddened with heavy hearts to share that we have decided to end our engagement," they wrote in an Instagram post shared to both of their accounts.
"We are thankful for all of you who gave us the time and space to process this life-altering decision as there are many emotions and changes to navigate," they continued.
Here's what to know about the timeline of the Bachelor Nation stars' relationship.
Bristowe and Tartick met in 2018 while recording a podcast
The pair first met in October 2018 when Bristowe, who was a contestant on Season 19 of "The Bachelor" and starred on Season 11 of "The Bachelorette," was recording a podcast in Seattle.
Bristowe recalled the moment she walked into the studio and met Tartick, who was a contestant on Season 14 of "The Bachelorette," in an Instagram post.
"I almost canceled because I had been bawling my eyes out in an Uber, going through some crap, and I was crying on FaceTime to my dad when he came in," she wrote. "We had never met, but he hugged me, and told me he had just cried too at a charity event he came from. He looked at me and said, 'Let's have a soft Tuesday together.'"
Bristowe, 38, said Tartick, 34, had brought a nice bottle of wine, and that she had asked her friend Olivia Caridi to join her for the podcast because she thought she would need help keeping her energy up.
"But if you spend two seconds with Jason you realize his energy is electric and you can't help but be in a good mood," she said. "My day had changed."
Tartick asks Bristowe out on a first date: 'What do you say?'
In early 2019, Tartick asked Bristowe on a date during an episode of her podcast, "Off the Vine."
"Jason, are you finally gonna ask me on a date?" Bristowe asked Tartick playfully.
"You're making me blush over here, Kaitlyn … I see no reason why we shouldn't go to dinner or grab drinks. What do you say?" Tartick replied.
After she accepted, she warned Tartick: "Don't f--- it up."
Bristowe and Tartick go official in 2019: 'Friendship turned into a relationship'
The couple made their relationship public on TODAY.
Tartick smiled as he confirmed the pair had been dating for about a month during a Guys Tell All segment in January 2019.
"We were friends, a little banter here and there, and friendship turned into a relationship," Tartick told Kathie Lee Gifford and Hoda Kotb.
Less than a month later, the pair went Instagram official just one day before Valentine's Day.
"So grateful for you," Tartick captioned his post of the couple smiling.
Bristowe shared a post two days later featuring a photo of the couple with a lengthy caption, which she ended with: "Thank you @jason_tartick for being you."
Bristowe and Tartick announce their engagement in 2021: 'Don't pinch me'
The pair announced their engagement in May 2021.
"Don't pinch me," Bristowe wrote in an engagement announcement she posted on Instagram, featuring photos of the couple celebrating with champagne and showing off a gorgeous engagement ring.
After 4 years of dating, Bristowe and Tartick announce they have split
The couple celebrated their four-year dating anniversary in January 2023.
"Happy 4 years of being blessed with this Beautiful, Crazy Queen," Tartick captioned a throwback video of the pair dancing.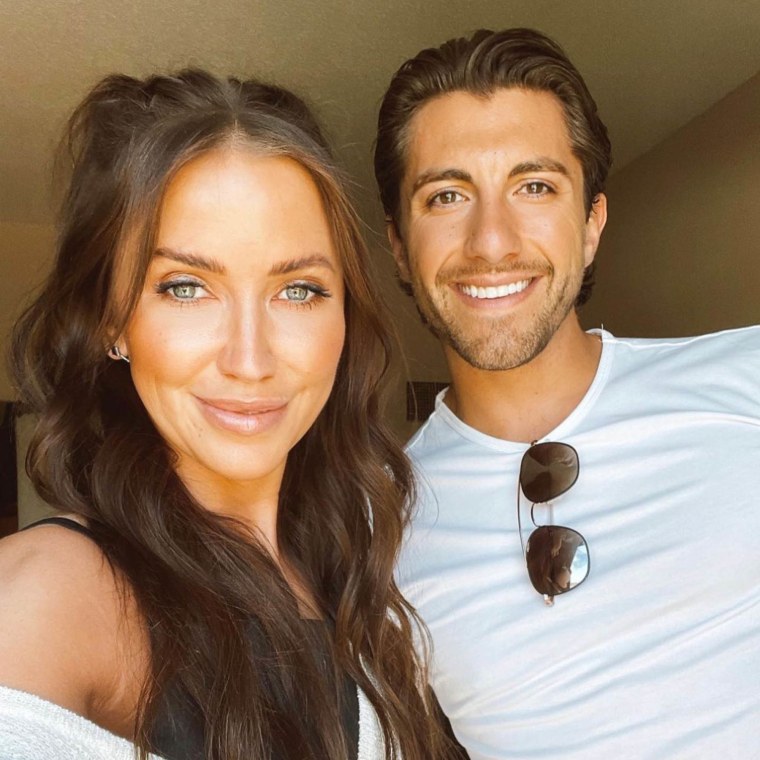 Just a few months later, Tartick and Bristowe announced the end of their engagement in August 2023, and shared their plans for what would happen to their pets.
"Our dogs Ramen & Pinot will continue to be cared for together as brothers," they wrote in an Instagram post. "While their humans are no longer romantically involved, we will love and take care of them together."
They added that continuing their friendship is important to them.
"We feel grateful to be ending our engagement with love and respect for each other. It's heartbreaking and sad to say goodbye, but our care and admiration for one another will never die," they said.
"We are beyond thankful for the memories made together, and for your support of us and the boys throughout the years. Moving forward we will always have that level of support for each other. We don't know what the future holds so please try to hold space for us in your hearts," they added.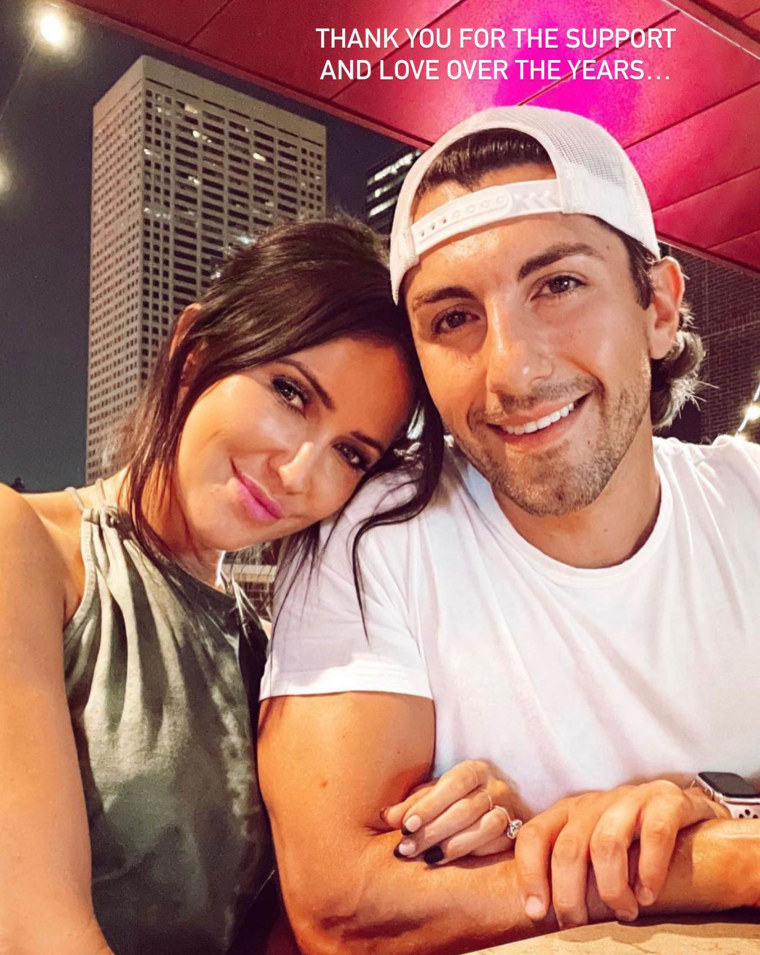 Tartick added a few extra words on his Instagram story, and thanked his followers for their "support and love over the years."
"I will forever be grateful for this beautiful person that was brought into my life," he said. "Beyond heart broken. Please be kind as we go through our individual journeys to heal."