Real estate power couple Josh Hall and Christina Hall are celebrating two years together.
Realtor Josh Hall posted a sweet photo with the HGTV star, hugging her on the beach with the location set as "Good Vibes Only."
"'How long will this one last?'" he captioned the anniversary post.
His wife commented in response, "Better be ♾️," accompanied by exclamation points and a heart emoji.
The "Christina on the Coast" star also shared a photo of them together on the beach, writing, "Never forget to celebrate the wins," with a heart emoji.
The couple tied the knot in April 2022, marking Christina Hall's third marriage. Their union came a year-and-a-half after Christina Hall announced her divorce from British TV host Ant Anstead.
Christina Hall and Anstead share son Hudson. The real estate agent and her first husband, Tarek El Moussa, are parents to daughter Taylor and son Brayden.
Josh Hall has opened up about being a stepfather to three children, writing in a sweet Instagram post that while he knew it wouldn't be easy, he was sure Christina Hall "was worth it all."
"I am not these kids biological father, they have those," he wrote in the caption of the April 2022 post. "What I will be is the best example of a quality human being, always show them how to treat their mother with respect and support them in any way I can during their development."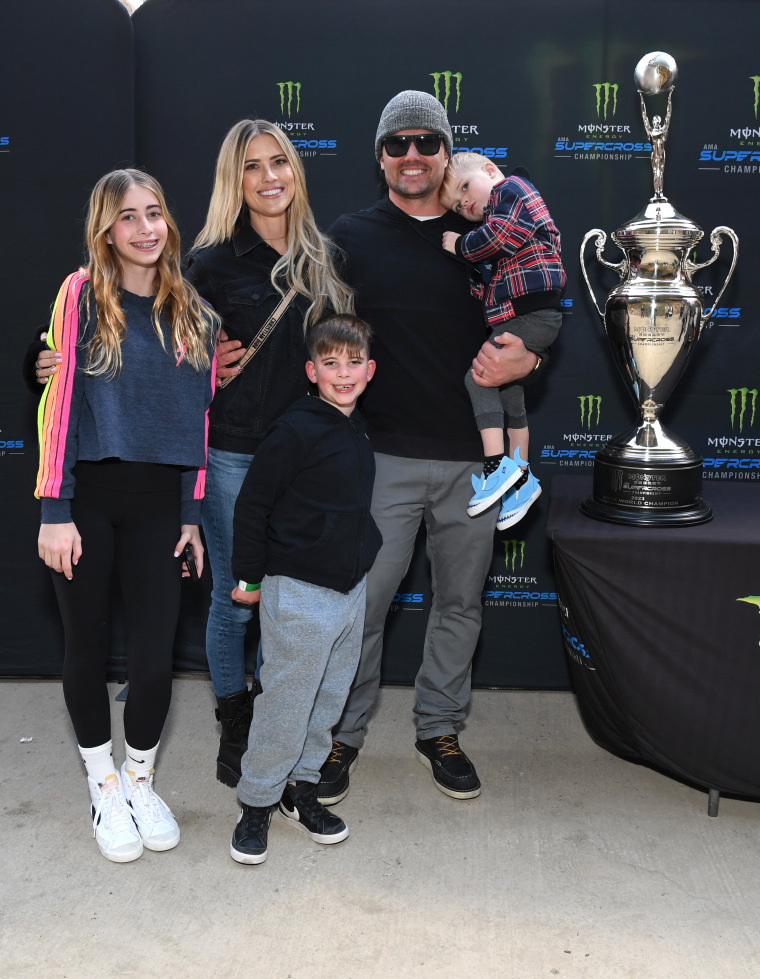 Throughout her relationship with Josh Hall, Christina Hall has documented their love on social media. The two met and began dating in spring 2021 and felt an instant connection, she said.
"When we met this past spring, the synchronicities hit us so hard and fast they were impossible to ignore," she wrote on Instagram in July 2021. "I felt immediately crazy protective over him and wanted to keep him for myself and get to know each other before the tornado (media attention) hit."
Two months after going public with their relationship, the two got engaged.
In September 2022, five months after tying the knot, the couple exchanged vows in Hawaii. In an Instagram post, Christina Hall called the nuptials "an amazing night filled with love."
"Everything in life has led me to where I am right now, which is exactly where I want to be," she wrote. "My dream man on the dreamiest island. Maui holds a special place in my heart."