"Unstable" co-creator John Owen Lowe acknowledges he's what the world considers a nepo baby.
The term points to the relatively paved road that celebrity kids have on their journey to show business, since they have built-in industry contacts.
He both harnessed his privilege of Hollywood's offspring, and explored what it means for a person's identity formation, for the Netflix show "Unstable," which he created with his dad Rob Lowe and "Santa Clarita Diet" producer Victor Fresco.
In the show, the Lowes play father and son who excel in the field of science, not entertainment. John Owen Lowe is Jackson, a wayward but brilliant 20-something who goes to work at his ingenious and eccentric father's (Rob Lowe) company, to save it from disaster.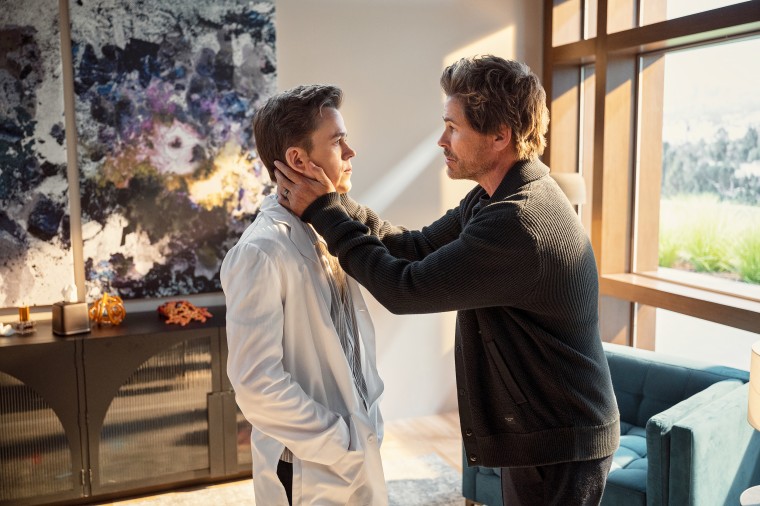 Drawing from his dynamic with his dad, John Owen Lowe says it was easy to craft Jackson's personality.
"Something that I was passionate about was telling the story of a son who can't escape his father's shadow," he tells TODAY.com.
As Rob Lowe's youngest son, whom the actor shares with his wife, Sheryl Berkoff, John Owen Lowe says he knows what it feels like to constantly be compared your parent when you're still trying to find your own place in the world.
Something that I was passionate about was telling the story of a son who can't escape his father's shadow.
John owen lowe
"I pulled from a lot of source material, but the storyline is just a few slightly modified examples of what Rob has done to me over my life and the insanity of our dynamic," he says. "So it's very, very reflective of our actual relationship."
John Owen Lowe says his last name followed him into acting auditions. Although he wanted to be known for his work and his work alone, he heard someone reference his father nearly every time he walked into the room.
"The first thing I'd hear sometimes was, 'We're such a huge fan of your dad.' And I'd always be like, 'Oh, good. Well, you're here to see me today. So I hope I don't disappoint you,'" he says. "So yeah, his name and sort of presence has loomed in my life at times."
But John Owen Lowe acknowledges that having a famous dad has given him a boost in life. At 28, John Owen Lowe has writing, acting and producing credits ... and now a Netflix show
With so much to be thankful for, John Owen Lowe says he doesn't let his blessings go unnoticed.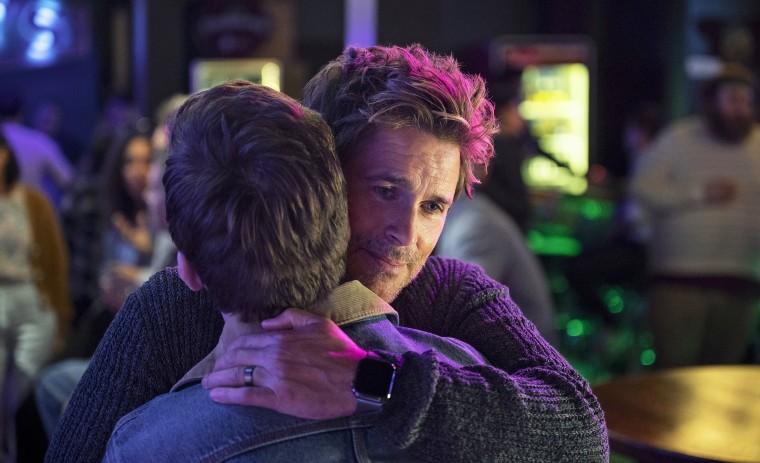 "It's important for every person in my position who has had privilege in their life and in their upbringing to recognize that and to recognize that I had a foot in the door that many people didn't have," he says.
"But I also think it's important to say that I worked my butt off once I got in that door and that I'm very grateful for the opportunities that have come into my life. My hope is that if I find success, I can help others and use my platform to get more people in the door."