Some of the best trivia minds in the world are ready to outsmart the competition in "Jeopardy! Masters."
The tournament features some of the biggest "Jeopardy!" champions battling it out in a prime-time series of games that will be played out over a nearly two-week period.
Here is everything you need to know about this battle of big brain power.
How can you watch?
"Jeopardy! Masters" airs weeknights beginning Monday, May 8, through Wednesday, May 24, at 8 p.m. ET on ABC.
Who is competing?
Six past champions will return to "Jeopardy!" in the hopes of answering the most questions, showing off their savvy skills when wagering for a Daily Double and reacting quickest with the clicker. Here's a capsule look at the half dozen contestants.
Amy Schneider
Schneider, who has a book about her life due out later this year, won 40 games in a row during her run on "Jeopardy!" in 2021 and 2022, trailing only Ken Jennings' record of 74 consecutive games. She won $1,382,800 in regular season games, which places her fourth in the show's history. She also won the 2022 Tournament of Champions.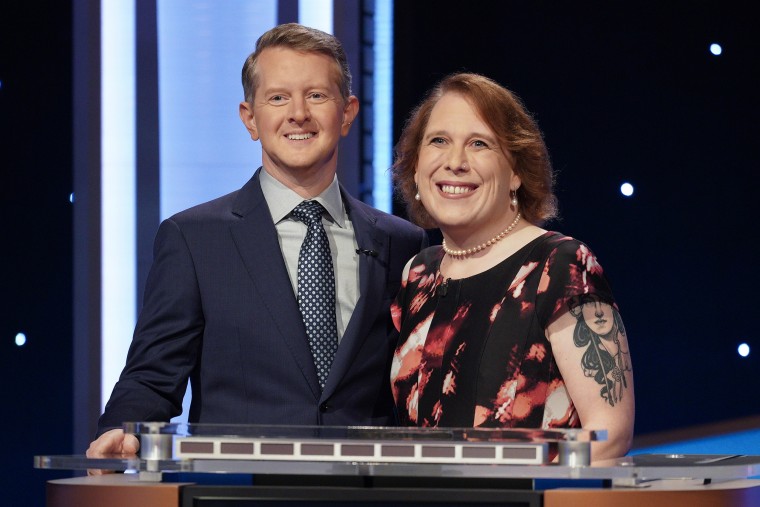 Andrew He
He placed second in the 2022 Tournament of Champions and had the honor of being the reigning champion when Schneider won her first game in 2021.
James Holzhauer
A "Jeopardy!" legend, Holzhauer won 32 consecutive games and occupies all 10 spots on the list of highest single-game winnings, including the all-time record of $131,127 in 2019. He's also third in all-time winnings, including tournaments, with $2,962,216. (Brad Rutter is No. 1 and Jennings is No. 2.)
Matt Amodio
Amodio won 38 straight games in 2021, good for third on the all-time list, while also placing third on the list of all-time regular season winnings with $1,518,601.
Mattea Roach
Roach is fifth on the list by winning 23 consecutive games and is sixth in all-time winnings in regular season play with $560,983. She also made the semifinals of the 2022 Tournament of Champions.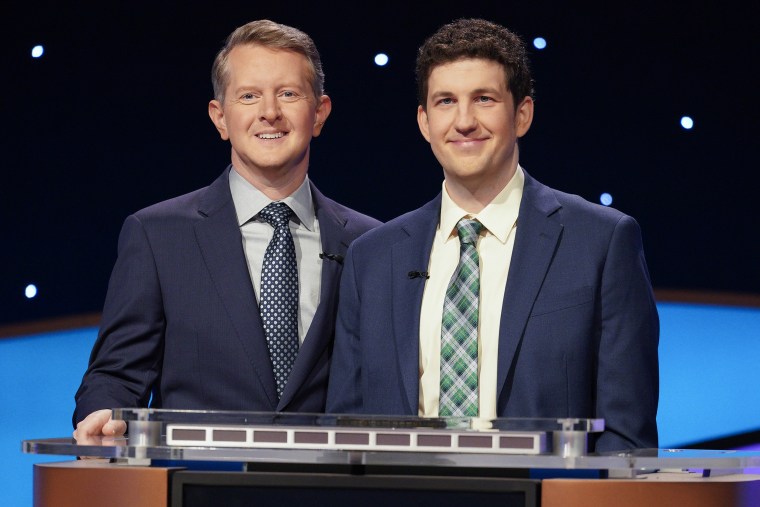 Sam Buttrey
Buttrey (who some fans say is a doppelgänger for actor Steve Martin) won the 2021 Professors Tournament and placed third in last year's Tournament of Champions.
How will the tournament work?
According to the "Jeopardy!" website, there will be 10 hour-long episodes, each featuring two half-hour games. The games will follow the show's usual three-round format.
After seven episodes, the top four players will advance to a semifinal round. Once one more player is eliminated, the final three will compete for the "Masters" title.
Players will receive points for each game until the finals. The winner of each game receives three points, the runner-up notches one point and the third-place finisher gets no points.
Eliminations and advancement will be determined by cumulative match points until the finals, at which point the two-game championship will revert back to the more recognizable format in which a winner is determined by who wins the most money.
What's at stake?
Sure, there are bragging rights, but the six players are looking at a chance to pad their bank accounts.
The winner of "Jeopardy! Masters" receives $500,000, plus the Trebek Trophy. Second place goes home with $250,000, while third place gets $150,000. The fourth-place finisher is awarded $100,000 and fifth place $75,000. The sixth-place contestant earns $50,000.
Who is hosting?
While Mayim Bialik and Jennings both host "Jeopardy!," Jennings will stand at the lectern for this tournament.