It was the smooch heard 'round the world: Britney Spears and Madonna, locking lips at the MTV Video Music Awards in 2003.
But now we know the rest of the story: Jennifer Lopez, not Christina Aguilera, was supposed to join them on stage for the performance!
Lopez spoke to E! News recently while promoting her "Shotgun Wedding" movie with Josh Duhamel, and revealed the back story on how she couldn't make it that night, when Spears, Madonna, Aguilera and Missy Elliot sang a medley of "Like a Virgin" and "Hollywood."
When asked if Lopez was supposed to have been part of the grouping, she admitted she was.
"That was actually true," she said. "I was filming a movie in Canada and we had met ... me and her and Britney ... up at her home."
But scheduling quashed the chance for her to join them at the VMAs. "Then I just couldn't get off the film, so we couldn't do it and I guess they got Christina (Aguilera) to do it," Lopez added. "We had talked about it. I love Madonna, I'm a huge fan."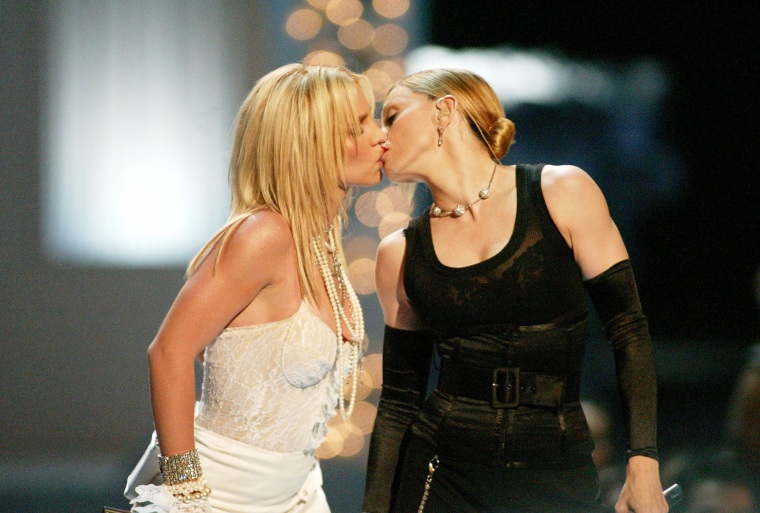 Shortly after kissing Spears in 2003 on stage, Madonna (who recently announced a greatest hits world tour) turned to plant one on Aguilera's lips. We can only assume that it would have been Lopez on the receiving end ... if she'd managed to make it that night. The VMA moment became a part of pop culture history.
"I had no idea it would cause the ... ruckus that it caused," Madonna said on "The Oprah Winfrey Show" after the awards. "It was just a friendly kiss!"
In 2022, Spears and Madonna didn't hold back from another lip-lock. Last June, on Spears' wedding day to Sam Asghari, she and Madonna re-enacted the moment with another kiss!