Call it a masterful performance.
James Holzhauer has become the first "Jeopardy! Masters" champion, defeating Mattea Roach and Matt Amodio on the May 24 finale of the tournament.
The game came down to the final question in the category "Latins in Literature."
"A work by this 15th century English writer quotes the phrase 'rex quondam rexque futurus'" was the clue.
Amodio, who had 3,200 points heading into the final round, was stumped.
"Who… will… win?!?!?!" he wrote on his screen, while not wagering any points.
Holzhauer had 9,600 points and incorrectly guessed T.H. White, while betting 119 points.
Roach had a healthy lead, with 22,800 points, but incorrectly guessed Geoffrey Chaucer, losing 5,915 points in the process. The correct answer was Thomas Malory. (The phrase translates to "king once, and king in the future," which was said to be on King Arthur's tomb.)
"Jeopardy! Masters" added up the points the contestants had earned in the previous game of the finals along with this final game, meaning Holzhauer totaled 43,795 points. Roach was just behind, with 41,685 points, good enough for second place, while Amodio took third with 15,200 points.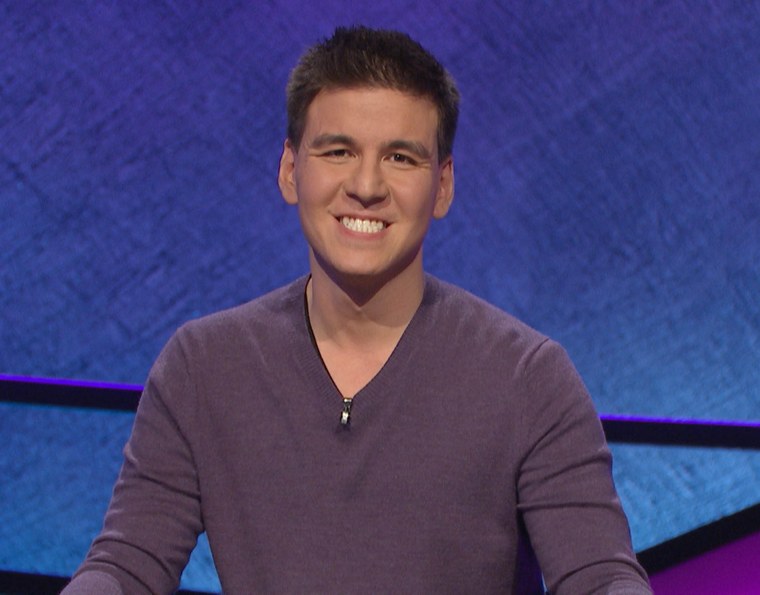 Holzhauer won $500,000, while Roach got $250,000 and Amodio went home with $150,000. Andrew He took fourth place, Amy Schneider finished in fifth and Sam Buttrey landed in sixth.
Roach, who uses they/them pronouns, played the tournament through the death of their father. They announced the news during the May 23 episode of "Jeopardy! Masters."
"I wanted to, in what might be my last game of the series, really recognize the impact that he had on my life and also recognize I was actually here at set when my dad died," Roach said.
Holzhauer credited Roach with being a tough competitor, especially in light of the death of their father.
"For them to put up the performance they did with all that's on Mattea's mind right now is just an incredible achievement," he told "Inside Jeopardy!"
He also said competing in this tournament tested him in new ways.
"I didn't really know what to expect coming on," he said. "I knew everyone was going to be great. There were no easy outs in the lineup ever. I had to go in there, play my best and hope that was good enough."
Holzhauer can now add this win to his already impressive "Jeopardy!" résumé. The winner of the 2019 Tournament of Champions, he won 32 consecutive games and owns all 10 spots on the list of highest single-game winnings, including the all-time record of $131,127 in 2019.
He's also third in all-time winnings, including tournaments, with $3,462,216, trailing Brad Rutter at No. 1 and host Ken Jennings at No. 2.