James Corden and Lil Nas X took their shot at acting on the set of "Bold and the Beautiful."
On the March 27 episode of "The Late Late Show," the two demonstrated their best acting skills during "Carpool Karaoke" when they made a pit stop on the set of the hit CBS show.
Once they arrived on set, they met with director Cindy, who told them that Lil Nas X would be playing a waiter and Corden would be playing a busboy, who has no lines.
Disappointed in the news, Corden hilariously looked toward the camera and made a frustrated face.
"Is this a joke?" he says while shaking his head.
After demanding to be called "Craig" over some unnamed character, Corden told Cindy that they'll see who the star of the show really is after his performance.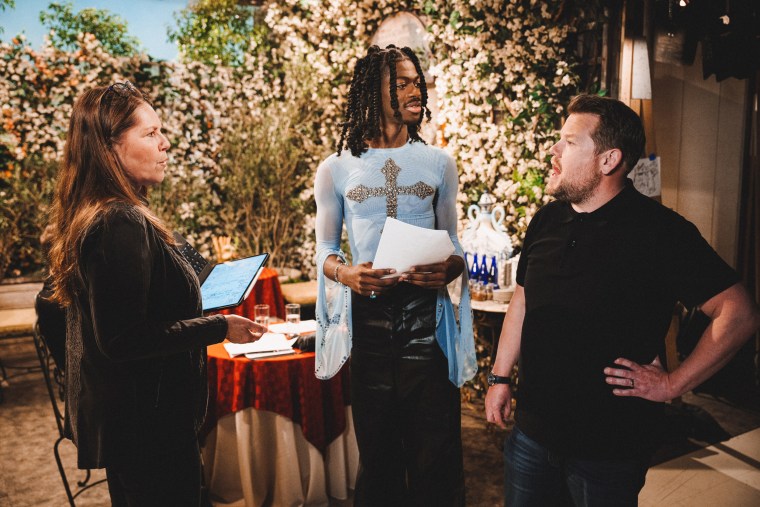 The pair then got dressed up in their costumes and were ready for their first take.
Cindy explained that during the scene, which takes place in a restaurant, Lil Nas X will be pouring water and Corden will be placing breadsticks. Then, once one of the characters mentions a detail about prison, Lil Nas X will look over at Corden, both responding to the news in shock.
However, when it came time for them to do the scene, the "Old Town Road" rapper broke out in laughter when he looked over at Corden's shocked face.
"I'm so sorry," he says while laughing out loud.
After they nailed the scene on a separate take, Lil Nas X and Corden celebrated backstage.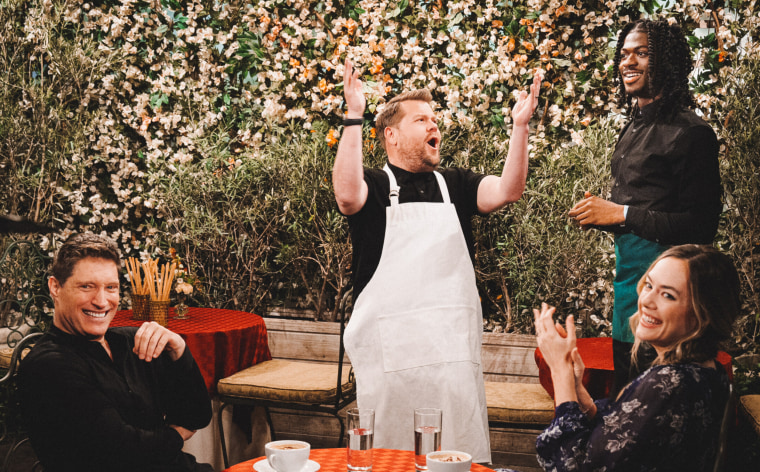 During the "Carpool Karaoke" segment, Lil Nas X also talked about his dating life and how he used to use the celebrity dating app, Raya, to meet people, but he eventually stopped and started to meet people in person.
"I've met quite a few famous guys," he shared of his time using the dating app. "I think I've come to know that I don't like dating famous people."
"Have any of them ever done 'Carpool Karaoke'?" Corden asked.
"For sure," Lil Nas X replied.