"Daisy Jones & The Six" is full of rock music inspired by the sounds of the '70s. Riley Keough's titular character sings soulful ballads with an acoustic guitar, and Sam Claflin's Billy serves as the frontman for a rock band.
But is the cast actually singing?
Yes, it turns out. After voice lessons, both Claflin and Keough were able to sing the songs on "Aurora," a real album created just for "Daisy Jones & The Six." And not only does the cast sing, they also learned to play their instruments.
Here's how they got there.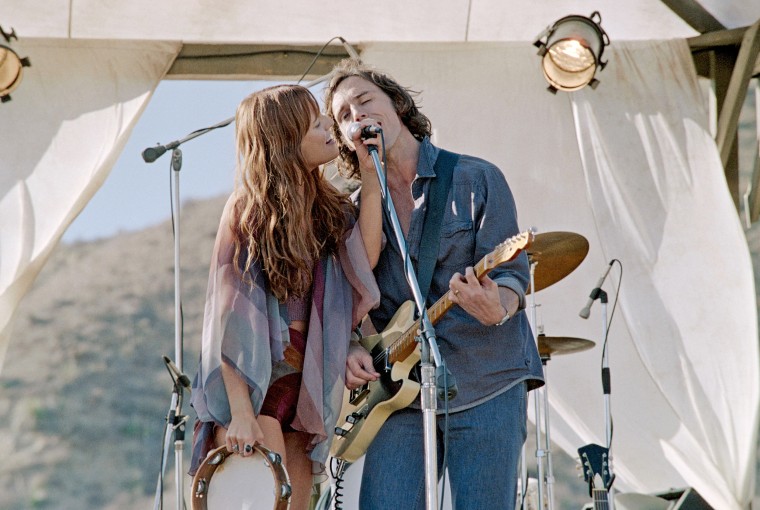 Sam Claflin and Riley Keough both took voice lessons
Before were cast, neither Sam Claflin nor Riley Keough had ever really sang.
Claflin's audition for frontman Billy Dunne was less than ideal. After opening with "Your Song," by Elton John, producers asked him to stop mid-song. Then, he gave "Come Together" a go, but named the song's artist as Michael Jackson instead of The Beatles.
He said actually landing the part was a "pure shock."
"It didn't dawn on me just quite how difficult this was going to be, how challenging this project would be," he told TODAY.com. "Not until I sort of turned up on day one and they thrust the guitar (at me)."
He trained for months, working with vocal coaches and guitar teachers over Zoom during the COVID-19 pandemic, according to a December article from Vanity Fair.
While recording, Claflin often had to listen back to his "naked" voice to see if he had hit the correct notes — an experience he compares to hearing to a voicemail and feeling shocked at the sound of your own voice.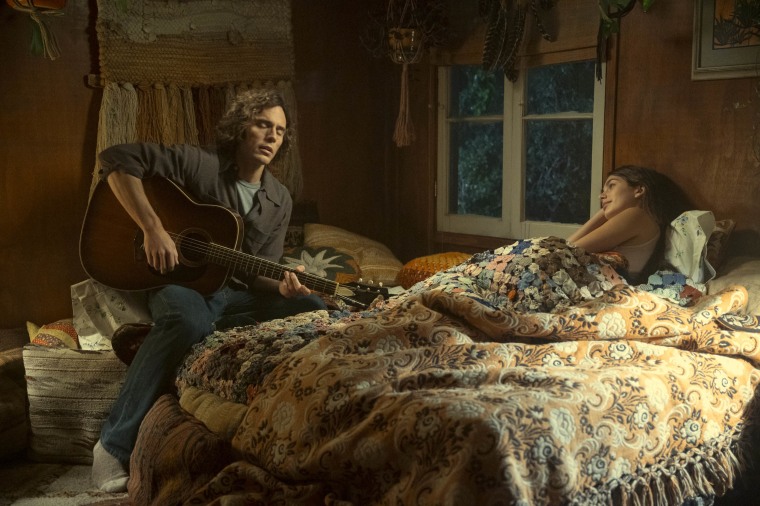 "It was a learning curve," he said. "And I was fortunate enough to spend two months in the recording studio perfecting."
"Don't get me wrong, I'm sure there's a huge amount of auto-tuning and production that goes into these," he added.
Keough's journey to Daisy started when she submitted a video of herself singing a Fleetwood Mac song. But she was told she'd need to learn to belt for the role, according to Vanity Fair.
Keough was told to try singing "Shallow," Lady Gaga and Bradley Cooper's hit from "A Star Is Born."
"I was like, are you out of your mind, it's not an easy song to sing. I sounded so bad that I started crying. I was like, I can't do it," Keough told the magazine.
But that feeling of helplessness "lights a fire" inside, Keough said.
"I was like, 'I have to do it,'" she told VF. "I'm gonna go to this vocal coach, and he's gonna teach me how to f---ing belt, whatever I need to do to get this. It really became about pushing myself to do things I've never done before."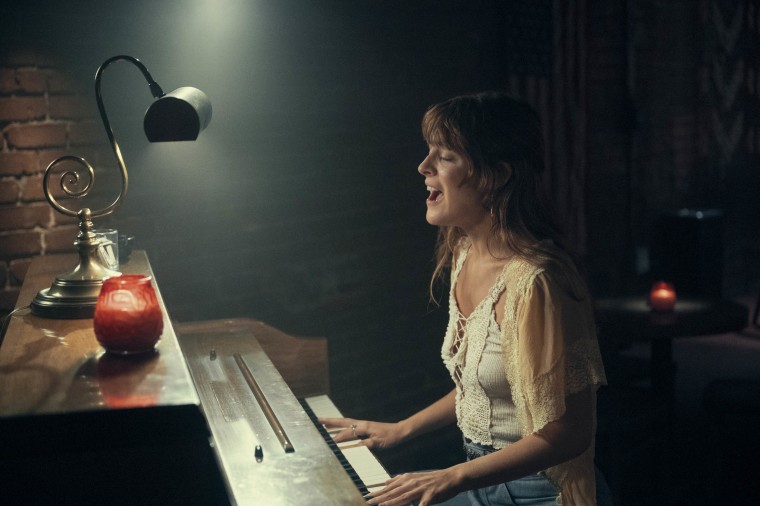 The cast found their song together at 'band camp'
While Claflin and Keough worked one-on-one to hone their voices, the entire band traveled to a studio in Los Angeles to rehearse, Josh Whitehouse, who plays bassist Eddie Roundtree, told TODAY.com.
The music was written by Blake Mills and recorded at Sound City Studios. The cast learned the compositions, note for note, and performed the songs during filming. Their instruments were also mic'd up while the cameras were rolling, Roundtree said.
"Basically, if we did something that he wanted to keep, then that would make its way into the music," Roundtree said.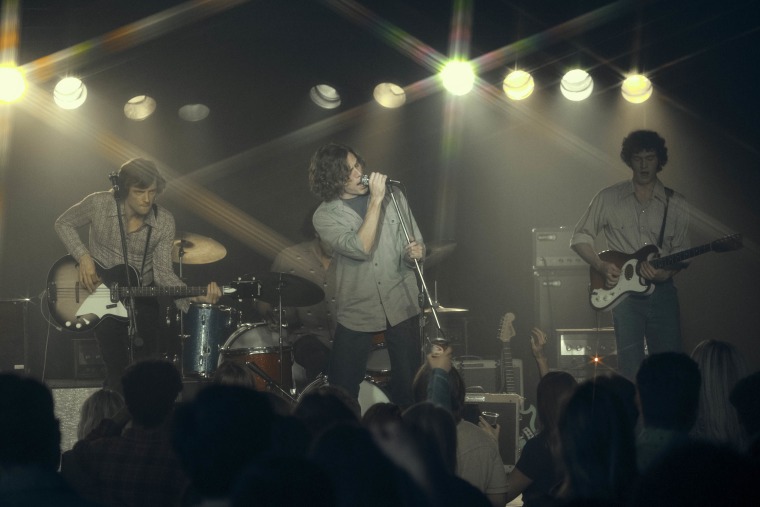 The group had months of preparation together before the COVID-19 pandemic, which delayed shooting but provided extra time for the cast to bond. Claflin said the additional practice allowed him to truly step into the part of band leader.
"How bad this would have been if we hadn't been blessed with the extra year and a half?" he told TODAY.com. "I'd never picked up a guitar. I didn't know how to tune a guitar, I didn't know how to strum a guitar, I didn't even know how to hold it."
Since the show's debut earlier this month, some of the stars have shared behind-the-scenes videos from rehearsals on TikTok. Claflin posted a compilation of clips capturing his experience learning guitar. The video starts Feb. 24, 2020, with Claflin able to strum a few notes and ends Feb. 11, 2022, with Claflin playing the songs heard in the show.
Keough also posted a video, set to the fan-favorite single "Look At Us Now (Honeycomb)," with a simple caption, "Band camp." In the TikTok, Sebastian Chacon, who plays drummer Warren Rojas, tries to flip his drum stick and drops it. Will Harrison, who plays Billy's brother, guitarist Graham Dunne, mimes strumming a guitar before shrugging in confusion.
"No matter what your experience level, if you are given hours of time and like a good teacher, anyone can do anything," Harrison told TODAY.com. "It's really insane."
Suki Waterhouse, who plays keyboardist Karen Sirko, learned piano for the role, she told TODAY.com. She started by learning children's songs, but after six months of practicing three hours a day, she was playing Bach.
"Quite amazing how your brain works," Waterhouse said.
The first time the cast all played together was marked by 'aha' moments, she said.
"It wasn't really so much about getting the notes right, but it was also about suddenly feeling like we had a style as a band, that there was a synergy between all of us," she told TODAY.com.
As for a possible Daisy Jones & The Six tour, Claflin and Keough haven't ruled it out, according to Variety.
"I think that we'd all love to, if it was the right moment," Keough told the outlet. "We want a comeback show!"
"And we can," Claflin added. "That's the beautiful thing."