Ice-T may have been the star when he was honored Feb. 17 with a star on the Hollywood Walk of Fame, but his little girl stole the show.
The "Law & Order: Special Victims Unit" star was joined by wife Coco Austin and their daughter, Chanel, 7, at the ceremony.
Dressed in a blue dress with red at the collar and a ribbon of red and green wrapping around her waist, along with a light sweater, Chanel was on hand to support her dad.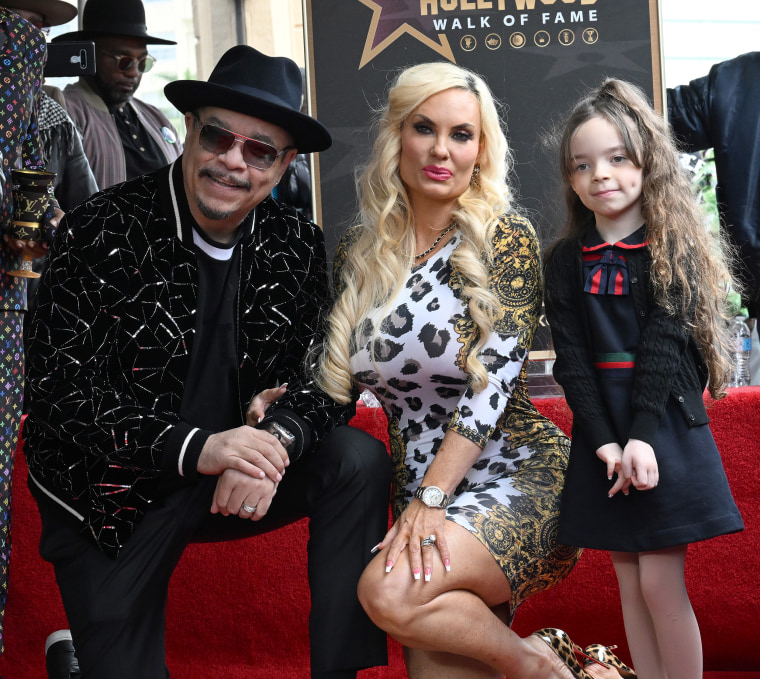 "Let me shout out my family," Ice-T said as his speech wound down. "My son, my daughter, Coco my wife. (Chanel), who obviously is in the position to stand behind one of these podiums one day. She has no fear of the stage."
Ice-T is also father to daughter Letesha, 46, and son Tracy, 31, from previous relationships.
Chanel may indeed one day follow in her father's footsteps. At the ceremony, Austin told Entertainment Tonight that she is managing her daughter.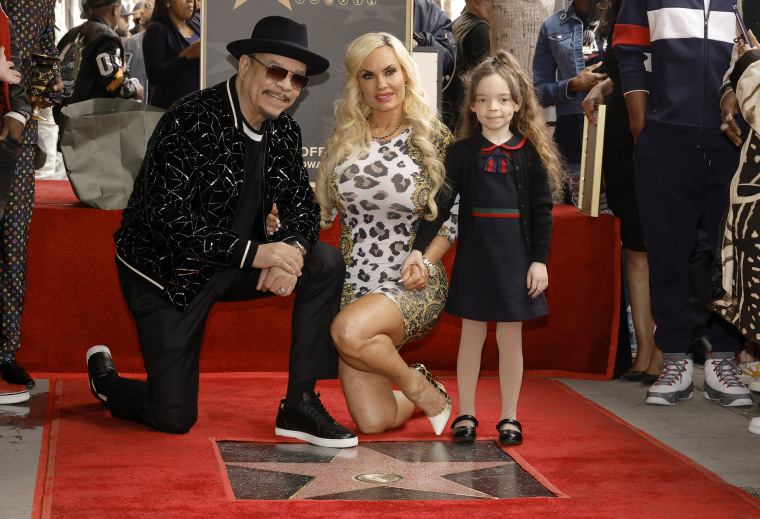 "I like it, more than managing myself. Actually, I put my stuff aside for so long, because I love doing her more than me," she said. "You know, I kinda stepped up a little bit and started doing more social media, but I like having more fun with her."
She also said she doesn't want to use her connections to help Chanel get her foot in the door.
"Everyone's like, 'Oh, you know someone in Hollywood. You know a friend. You should ...' That's the easy route," she said.
"We've been auditioning for 'Sesame Street' and all that good stuff! So, you never know what might come through," she added.